There are rumors that Google is planning to produce Pixel phones in India. The tech giant intends to relocate the manufacturing of its Pixel smartphones to the nation, according to The Information (via TechCrunch).
Source suggests that  Google has requested bids from manufacturers to assemble between 500,000 and 1 million Pixel smartphones, which represents 10–20% of the Pixel phone's yearly manufacturing. However, the report has warned that Google hasn't made up its mind on transferring some Pixel manufacturing to India.
Although there are rumors that Google is in contact with local manufacturers, nothing is official yet. Because of China's COVID-19 lockout, the company has had difficulty procuring components; as a result, it is looking for additional production facilities to keep things running smoothly. Another explanation for the change could be geopolitical factors.
Also Read: Google Pixel Fold Speculated to Launch in 2023
For the manufacture of the Pixel 4a and Pixel 5 smartphones, it had previously relocated to Vietnam; however, for the Pixel 6 smartphones, it returned to China. As of now, we're not clear if all Pixel devices will be produced in India.
Sundar Pichai, the company's chief executive officer, hinted to a plan to manufacture in India earlier this year, but no final decision has been taken, according to the article. For India's manufacturing operations, Chinese components must still be imported, if allowed.
Vietnam is reportedly a potential third location for an Alphabet manufacturing site, according to Nikkei.
Which brands are already manufacturing their smartphones in India and did it affects the price?
What does the rumours say about the company's manufacturing plan, it includes the state it will be manufacturing in, the manufacturing company or plant assisting in production etc.
Google pixel phones and their hype in India. Is price the only reason why Google Pixel phones are not performing in the market.
Also Read: Google Pixel 7 Series to Come With Pre-Order Offers Today
What does an Indian consumer see while buying a phone from a brand like google.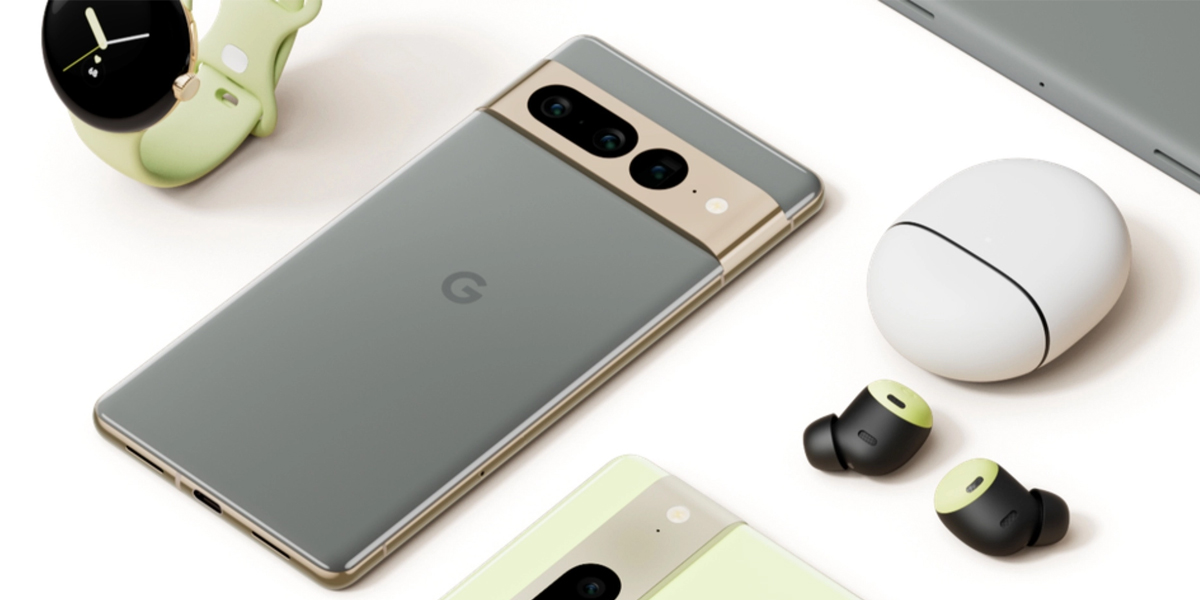 A sneak peak into the features of Pixel 7
The Pixel 7 series' colors and storage capacities have been made public as a result of a leak and some peculiar Google marketing. With a new Quick Phrase, Google Assistant may be able to assist users of the Pixel 7 in silencing calls.
Google has made some adjustments to the horizontal camera bar that was introduced with the Pixel 6. On the Pixel 7 Pro, there is a separate lens, which might be telephoto shooter; the primary camera and ultrawide camera are now grouped together.
The phone is only slightly more compact than the Pixel 6 according to the first hands-on footage of the Pixel 7. The Pixel 6 is 74.92mm wide, while the Pixel 7 is 73.2mm wide, according to the video.
Additionally, the Pixel 7 is 10g lighter than its predecessor, weighing in at 195g. The Pixel 7 Pro, on the other hand, has a more similar size and weighs nearly the same, differing by just one gram. It actually has a little more breadth, increasing from 75.89mm to 76.68mm.
Also Read: Google Pixel 7 Pro Leaked Via Unboxing Video
The Pixel 7 is anticipated to be powered by a new in-house Tensor G2 chip, which will use the Cortex-A55 CPU cores that previously powered the original generation Tensor, according to Android developer Kuba Wojciechowski.
The Tensor G2 reportedly boasts slightly faster clock speeds and, when coupled with the 4nm production node, may improve multi-core performance by roughly 10% while maintaining single-core performance at first generation Tensor levels, suggested Wojciechowski.
In terms of graphics processing unit, the Tensor G2 has the Mali-G78, which may be 20% quicker and consume 20% less power than the GPU on the first-generation Tensor. Google may use an upgraded TPU with the codename "Janeiro," which could aid the corporation in providing better AI experiences. Additionally, the Geekbench implies that the Pixel 7 Pro could sport 12GB of RAM.
Google pixel phones and their hype in India. Is price the only reason why Google Pixel phones are not performing in the market
In India, Google has been unable to establish a reputable brand for smartphones.
The issue isn't that flagship handsets are expensive and India doesn't have people who can afford them; rather, it's that Google hasn't really made an attempt to develop a brand image in India that can justify that price.
The premium pricing approach for flagships in India doesn't appear to affect Apple or Samsung, as these companies have created a brand for themselves.
Since Google has not been very successful in past, thus it has the least to lose and the most to gain. Google has a potential to succeed in the Smartphone industry given the enormous influence they have had over the years and a committed following of customers. They only need to grab it.
Also Read: Google Pixel Tablet Runs 64-Bit Version of Android 13