When it comes to tech giants, you will find Google to be somewhere at the top and for good reason given the sheer volume of devices it has come out with be it smartphones, laptops, tablets, etc. you name it and you will find it with the proverbial stamp of its maker.
Google is many things to many people considering how popular it has become and continues to set new benchmarks whenever it comes out with something new, which is saying something as tech giants like Google are always expected to surpass high expectations that they themselves have created.
Google has its own I/O event that takes place every year with the recent one being in May of 2022 where it announced that it will launch its new Pixel Tablet that runs 64-Bit Version of Android 13.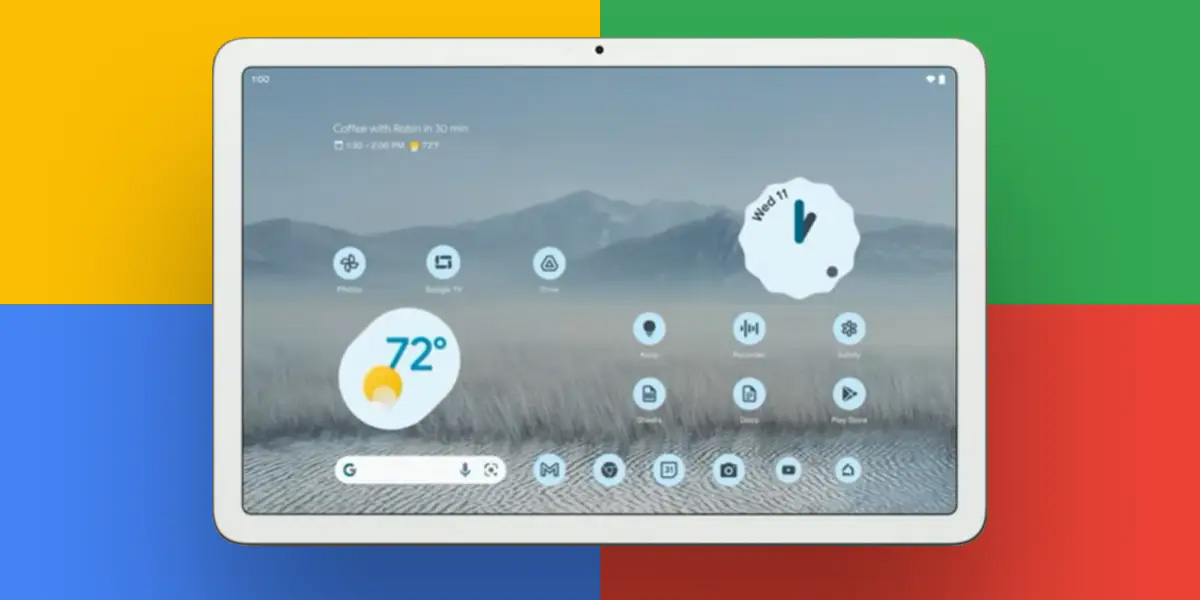 In Brief
Although the exact date wasn't revealed, Google has plans to launch the tablet in early 2023 and there was a device found on Google Git website with the codename 'Tangor' that is being speculated that it belongs to Pixel Tablet.
The 64-bit version of Android 13 is said to occupy less memory while the tablet itself is may not be able to run 32 bit apps. These are all speculations and one can only wait for official reports from Google to confirm whether they're true or not.
Nonetheless, this announcement itself has stirred curiosity among many tech experts and lovers as they are eagerly waiting for more information regarding the matter as they would like to see the device for themselves and try it out.
Google Pixel Tablet is going to be one in the long list of devices from various brands that are going to launch in 2023, presumably in the first half but once again, only official sources can confirm anything further on the matter.
Also Read Here: Google Solution for Pixel Smartphones, Fingerprint Scanner fixed