To mention about OS compatibility, overall app management, Gaming performance, throttling issues, 5Nanometer vs 4Nanometer, The new A16 Chipset by Apple, 8gen and 8 gen +1 chipset by Snapdragon and Mediatek Dimensity chipsets. Their performance in comparison, Apple's A16 Chipset is a 4nanometer based tech so we have to mention its benefits above the 5 nanometres chipset, and why it is important to know about the chipset technology before buying a phone.
CPU
Two high-performance and four high-efficiency cores make up the hexa-core A16 Bionic chip. With its 16 billion transistors, the CPU can process data more quickly. The new chip is extremely efficient because it uses the most recent 4nm fabrication process from TSMC.
An octa-core processor has eight cores, such as the Snapdragon 8+ Gen 1. A powerful Cortex-X2 core operating at 3.2GHz, four Cortex-A710 powerful cores, three Cortex-A710 performance cores, and four Cortex-A510 effective cores are among the components of the processor. The 4nm fabrication process used by TSMC is the same one used by the Apple A16 Bionic and the Snapdragon 8+ Gen 1.
Apple has claimed that the efficiency cores of the A16 Bionic use only one-third of the power of its closest rival, which can be insinuated as the Snapdragon 8+ Gen 1. Furthermore, Apple claimed that the A16 Bionic's performance cores are 20% more efficient than those of its predecessor. It is evident from this that Apple's A16 Bionic this year is all about efficiency.
GPU
Apple has increased memory bandwidth by 50% while maintaining its 5-core GPU design.  It implies that the A16 Bionic can play games with demanding graphics without breaking a sweat. Additionally, a new display engine that will power the iPhone 14 Pro series' always-on display feature has also been added.
The Snapdragon 8+ Gen 1, on the other hand, has a new Adreno 730 GPU that supports HDR gaming, volumetric rendering, Snapdragon Elite Gaming, and more. A specialized Frame Motion Engine is also included for consistent graphics performance even at a greater refresh rate.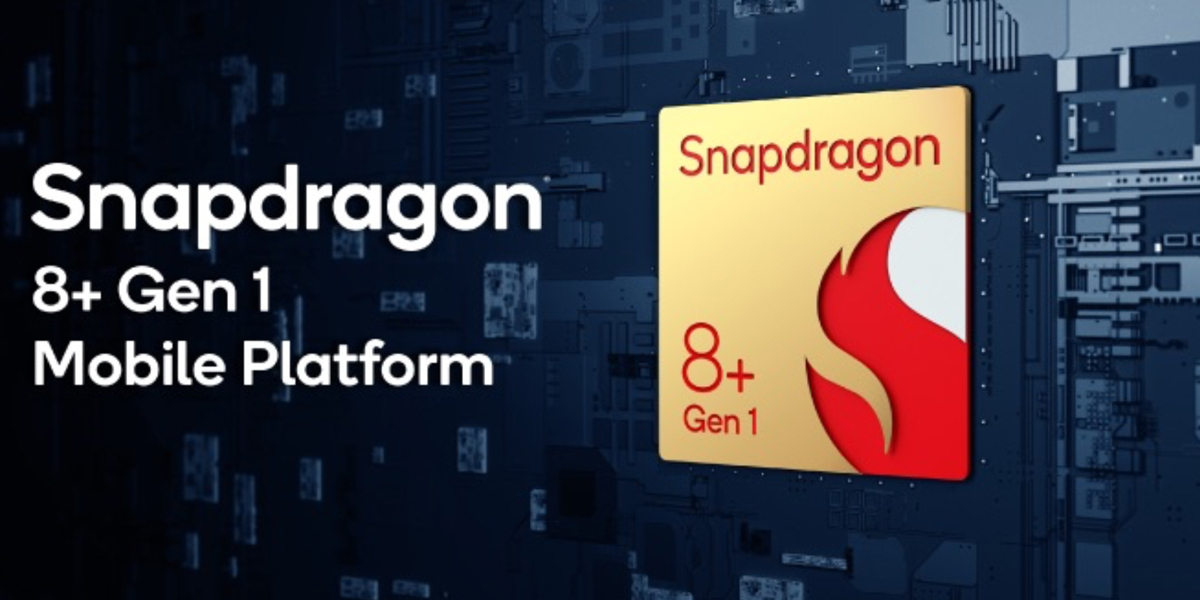 Connectivity
Apple has been developing its own modem for a while, but it appears that the corporation is not yet ready to introduce the integrated modem. On the A16 Bionic, Apple almost certainly uses Qualcomm's 5G modem. Both sub-6GHz and mmWave frequency bands are supported by the 5G modem on the iPhone 14 Pro and 14 Pro Max, however, it is currently only available in the US and Puerto Rico. In other locations, it supports nearly all the crucial sub-6GHz frequencies. Additionally, the A16 Bionic supports Bluetooth 5.3 and Wi-Fi 6.
As Qualcomm is a market leader in wireless technology, its flagship chipsets naturally have cutting-edge features and capabilities. The Snapdragon 8+ Gen 1's inbuilt X65 5G modem supports both mmWave and sub-6GHz bands, but availability is dependent on the smartphone manufacturer. Wi-Fi 6, 6E, Bluetooth 5.3, and LE (Low Energy) are also supported by the Snapdragon 8+ Gen 1.
Artificial intelligence and Machine learning
For the A16 Bionic, Apple has created a new neural engine with a processing speed of 17 trillion operations per second. A total of 16 cores of an improved neural engine are used for computational photography. To create detailed and bright photos, you can analyze photos pixel by pixel.
In this area, Qualcomm easily outperforms Apple. The Snapdragon 8+ Gen 1's 7th generation AI engine is capable of 27 trillion very large operations per second. Additionally, its AI engine provides superior performance per watt, which ought to increase battery life. Moreover, it has a 3rd generation detection hub to conduct AI activities with low power consumption without compromising on battery life.
ISP
The A16 Bionic's ISP has undergone significant improvements thanks to Apple, such as  creating a brand-new ISP, or image signal processor, designed specifically for the iPhone 14 Pros' unique quad-pixel sensor. To provide the quad-pixel sensor more versatility and enable speedier computational photography, Apple estimates that the ISP can carry out 4 trillion operations each snap.
Additionally, Apple has shown a new Photonic engine that enables Deep Fusion to take place sooner in the process, producing photos that are more vivid, detailed, and dazzling. The new ISP also supports other technologies, including ProRes and Dolby Vision HDR, as well as the new Action Mode, which stabilises shaky films.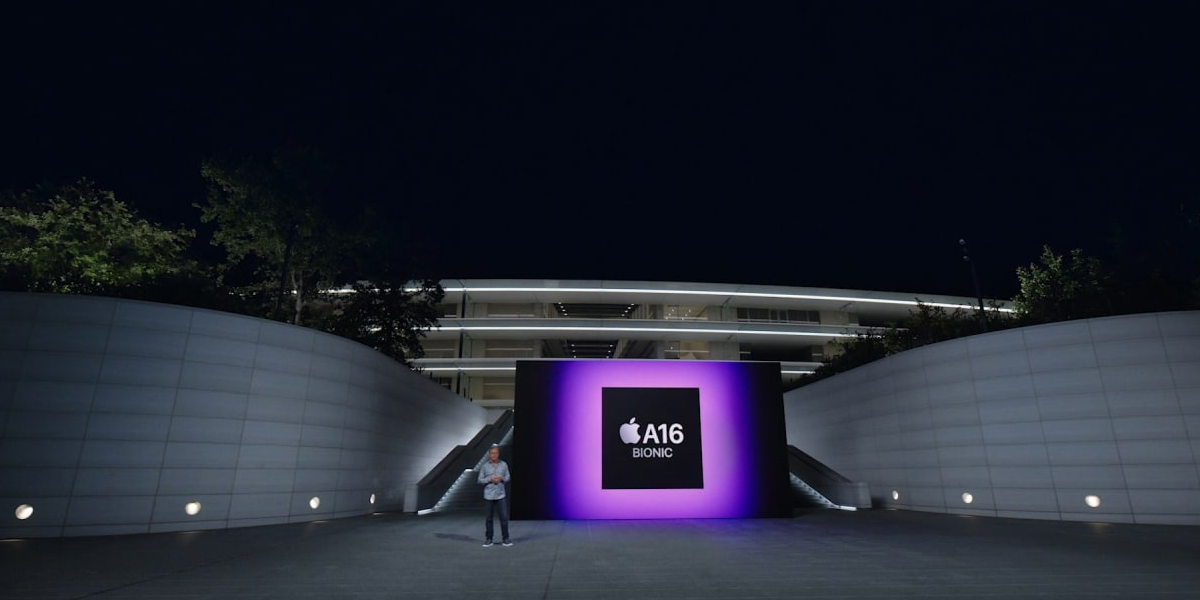 The Snapdragon 8+ Gen 1's ISP is reportedly quite powerful. The triple 18-bit ISP captures 3.2 gigapixels per second. It can record 8K HDR films and 64MP images without latency. It can also shoot in RAW at 18 bits and has a 5X better night mode. It also contains a specialized Bokeh Engine for 4K videos, akin to the A16 Bionic's Deep Fusion. The Snapdragon 8+ Gen 1's ISP is as strong as the A16 Bionic's.
After comparing the Apple A16 Bionic and the Snapdragon 8+ Gen 1, it is clear that the A16 is the better model. Apple's CPU and GPU are superior, and it's unclear when the Snapdragon CPUs will catch up. The A16 is currently the quickest smartphone processor available.
What was 5nm?
The A14 Bionic was based on 5-nm technology from TSMC. The 5nm chipset adopted TSMC's most cutting-edge production method before anyone else in the smartphone business.
Apple is a significant customer of TSMC, the largest contract chip maker in the world. According to TSMC, the 5-nm technique makes transistors thinner so they can be packed onto tiny slabs of silicon more closely, increasing performance by 20% and energy efficiency by 40%.
The processor also included a quad-core graphics processing unit (GPU), which increased speed by 30% and allowed users to run high-resolution games and other animations. Apple improved the neural engine built into the processor, giving it 16 cores that could execute artificial intelligence tasks at a rate of about 11 trillion operations per second (TOPS), more than double the rate of the eight-core Neural Engine in the A12, which could execute five TOPS.
4nm vs 5nm
It is important to note that the A16 Bionic is built on modern fabrication; in contrast to the A15 Bionic, it features a 4nm fab. It has two cores with excellent performance and four cores with good efficiency. According to Apple, the new 4nm technology boasts a 5-core GPU with 50% higher memory bandwidth.
Mediatek chipset
The MediaTek Dimensity provides outstanding CPU, graphics, and AI performance, spectacular cameras, cutting-edge multimedia, and the choice of sub-6GHz and mmWave connections, creating exceptional smartphone experiences.
Vivo, RealMe, OnePlus are some of the smartphones that support the MediaTek chipset.