It is already in the news that Samsung is currently working on its upcoming Galaxy S23 series, It is further tipped that the tech giant is planning to launch its flagship somewhere around February of the coming year (2023). The sources have confirmed the line for the Galaxy S23 series, which includes Galaxy S23, Galaxy S23+, and Galaxy S23 Ultra. These models and monikers have been in talks for quite some time, hence some patches of details have been scrapped in the reports around this series.
During the earning call with Qualcomm CFO Akash Palkhiwala for the last quarter of 2022, he stated that there will be a positive impact on the company's revenue with the launch of Samsung Galaxy S23 Series. He further affirmed the company will have a global share in the upcoming Samsung's flagship, that will be up from 75 per cent on the preceding S22 series. The major takeaway from the conversation with the CFO, involves the indication towards some specifications of the arriving Galaxy series. It is hinted that the South Korean company's Galaxy S23 series will be powered by Snapdragon Chipsets. Precisely, the upcoming handset will be powered by the upcoming Snapdragon 8 Gen 2 SoC, promising never been better efficiency for the device. There is also some report regarding a few other specifications of Samsung's upcoming series besides its processor, such as great battery retention and enhanced camera features, for the other list of specifications we still need to wait. The launch date of the flagship is yet to be declared, but it will probably hit the floor in the first week of February. When it comes to brilliant performance, Samsung delivers well on money. Its last launched series and foldable phones justify its performance likeability.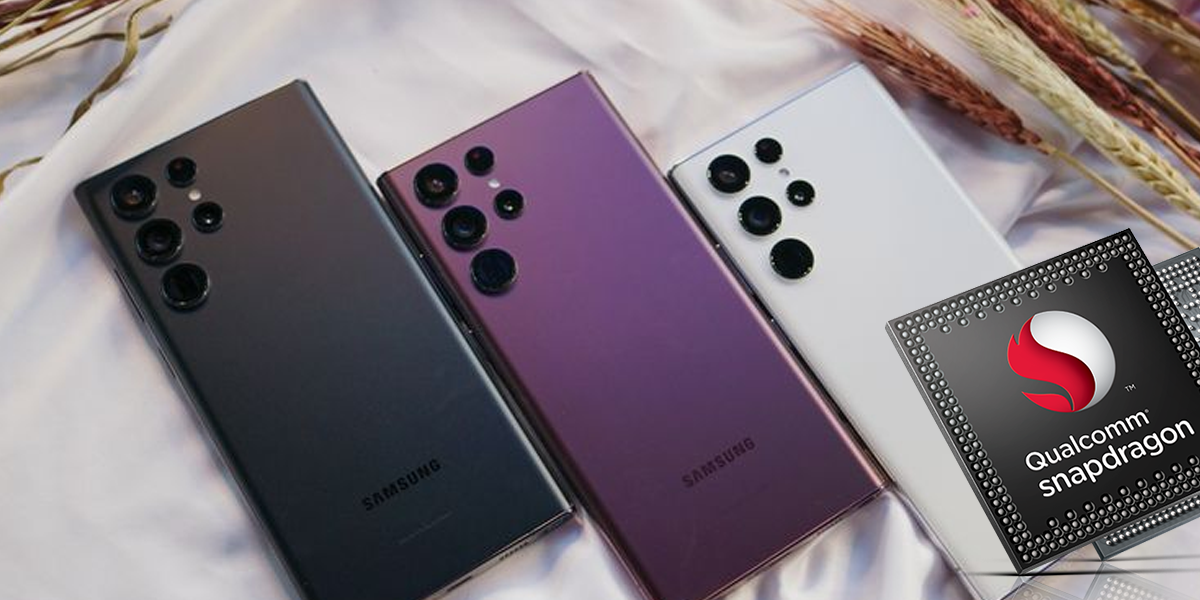 Qualcomm's Snapdragon Chipsets exclusively enable numerous advantages, including generating next-generation mobile experience, developed to be smooth, intelligent, quick and secured with amazing graphics., it makes the usage of the handset vast, user-friendly, and satisfactory. Snapdragon Chipsets provide with all, these processors never fail to support worldwide network connectivity, along with yet unmatchable speed and power efficiency. If tech gurus are to be believed, Qualcomm's Snapdragon Chipsets contribute heavily to the efficiency of the devices.
Conclusion
To recap a little, the launch of the Galaxy S22 series, where several S22 variants were found to be powered by the Qualcomm Snapdragon 8 Gen 1 chipset across various regions, while some were powered by Exynos 2200. However, the news earlier this year addressing the multi-year agreement between the South Korean tech giant company and Qualcomm affirms the upcoming Samsung flagships will be powered by Qualcomm's Snapdragon Chipsets. The deal seems to thicken the plot, as several other Samsung devices will also be powered by the snapdragon chipsets, which will include tablets, PCs, ER, etc.