Introduction
Amazfit Falcon is one of the most awaited wearable smartwatches that was launched in October 2022 that has gone on sale on Amazfit's official Indian website, which has made many users highly excited at getting a new wearable.
Also Read: Amazfit GTR 3 Pro Review: An amazing companion with loads of features
Highlights
Amazfit Falcon pre-orders have commenced on December 1 where users who pre-book it are liable to win exciting rewards
It has a 500mAh battery capacity that will be extremely relatable to many users
The wearable device comes with a price of Rs.44,999 in exquisite Supersonic Black
Amazfit Falcon in Brief
Among the many devices that have come out in 2022, there are quite a few that have succeeded in impressing the users, which is not an easy task to manage for many tech giants as they have to surpass users' fickle expectations time and time again.
Not only smartphones, even smartwatches have made their mark this year, one of which is the Amazfit Falcon wearable smartwatch that was launched in October 2022 and will now be put on sale from December 3, 2022 on the official Indian website of Amazfit.
The pre-orders have already commenced from today i.e. December 1 where users that pre-book their orders can get an amazing gift in the form of an Amazfit Multi-Functional Duffle/Sports Bag for free, while its actual cost is Rs.1,999.
Slowly, but surely, Amazfit Falcon is making a mark in the hearts and minds of people as they have praised most of its features, although there was skepticism on whether the fitness features would match up to that of other rival smartwatches.
Also Read: Amazfit Supports GPS System With New GTR 4, GTS 4 Smartwatches
Amazfit Falcon Specifications
Amazfit Falcon comes with a 1.28 inch Always-on AMOLED touchscreen with a pixel resolution of 416×416, while the display screen itself is covered with a sapphire crystal glass having a Mohs hardness.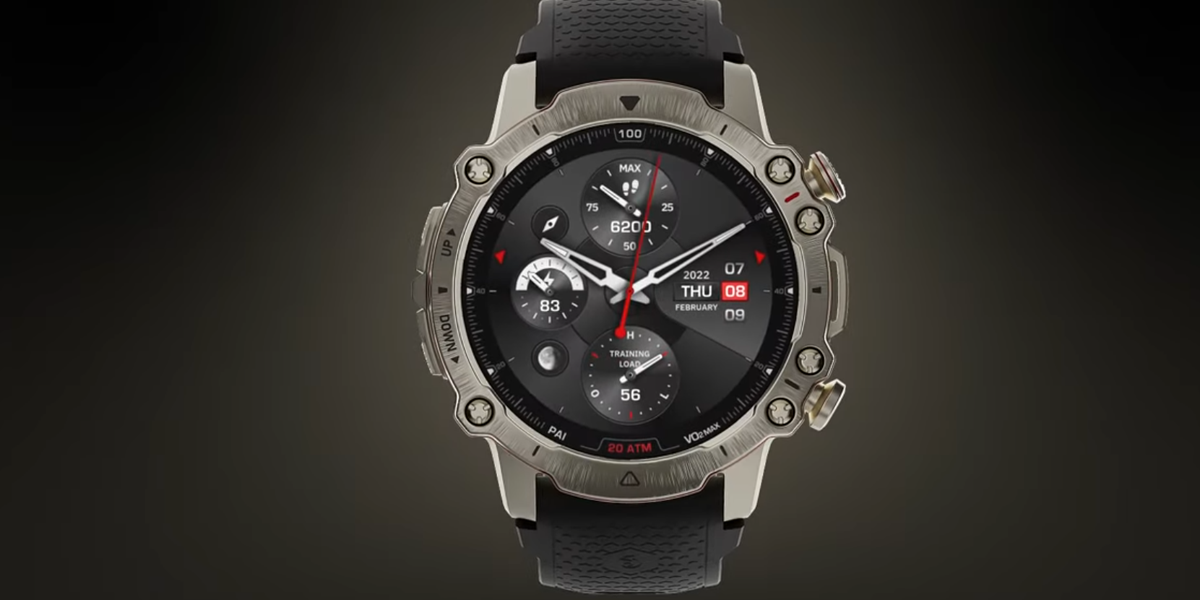 The wearable is quite rugged looking with the usual features concerning health & fitness like blood oxygen level measuring, sleep tracking, heartrate monitoring, among others, where it also supports six satellite positioning systems.
It is made with an aircraft-grade TC4 titanium unibody design that has been tested thoroughly and no ordinary tests at that. The smartwatch has passed the 15-military grade test and bagged the MIL-STD 810G certification, aside from having up to 200m water-resistant label, which is the first for an Amazfit wearable.
You also get a dual-band GPS, L1 and L5, which comes of great use in tracking routes accurately and correctly with a strong and consistent signal strength. Lastly, the battery capacity is 500mAh units, which lasts for around 7 hours.
Also Read: Amazfit Pop 2 Speculated to Launch in India; Details Inside