When it comes to smart wearables, Amazfit – a brand owned by Zepp Health (formerly Huami) – is a name to reckon with. The company recently launched three third-generation GT-series smartwatches, including its inaugural Pro variant called GTR 3 Pro in India. The all-new Amazfit GTR 3 Pro flagship that I had for review, comes with very strong fitness and health tracking credentials, besides offering a decent design and an extraordinary battery life at Rs 18,999. Let's get into the detail of this smartwatch to find out how worthy it is for your needs.
Design and Build
The Brown Leather variant that we tried and tested looks like a normal watch, thanks to its sleek round body, made of lightweight and durable aircraft-grade aluminium alloy. It can be a perfect fit for you on any occasion and in any environment. The smartwatch comes with two sliders to lock the strap once you put the hook in place, which feels really nice. You don't need to worry about its position or anything else anymore once you lock the strap of the watch.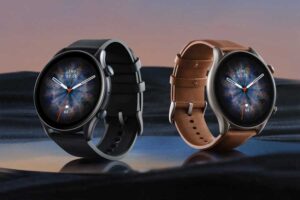 You get two rotating buttons on the right side of the Amazfit GTR 3 Pro, which will help you navigate through the settings, features and different workout modes. While the top one brings up the menu, the bottom one opens up a massive list of workouts, sorted based on workout type. It's very lightweight and will not cause any sort of irritation even in the sweaty weather conditions.
In terms of display, the timepiece sports a 1.45-inch AMOLED Ultra HD display with a screen-to-body ratio of 70.6%. The colours on display come out really good, and everything is easy to read on the screen. The responsiveness of the display happens to be one of the best things with this smartwatch, which does a decent job of adjusting the brightness automatically to meet the needs of your eyes.
Also Read: Infinix Note 11 Review: A decent-looking budget phone with impressive performance
Features and Functionalities
The Amazfit GTR 3 Pro easily gets connected to you smartphone and will not take much of your time. It uses the company's proprietary Zepp OS which is an organised and polished operating system that does the things well, as it's smooth and has no noticeable lag. Upon pairing, the smartwatch will sync all of the data on the mobile app, and it will show your sleep data, workout data, and more in detail.
It offers a lot of features that you would expect from a modern timepiece, including an optical heart rate sensor, blood oxygen monitoring, many sport modes, smart assistant and more. In terms of workout, the list is all-inclusive and pretty much covers everything one can think of i.e. from running and swimming to winter workouts and esports. Many have automatic detection capability, which means you don't have to worry about forgetting to turn on the required workout.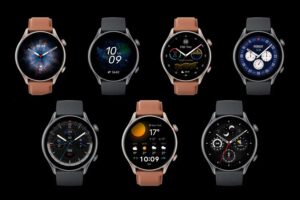 The BioTracker PPG 3.0 biometric sensor and the 1-tap health metric feature differentiate this smartwatch from rest of the crowd, as these measure four health metrics in under 45 seconds, including heart rate, blood oxygen saturation, stress level and breathing rate. Usually, one needs to run these tests separately, whereas in other cases, some of these metrics are measured automatically in the background. Although this smartwatch also does both, it's nice to have the option to do a spot check when you want to.
The company offers more than 150 watch faces (including 15 animated and 23 editable ones) with matching always-on-displays. You also get a PAI (Personal Activity Intelligence) tracker which is of a great help in understanding the amount of physical activity that you are doing. It's a very useful tool, as it acts as a motivator as you gather points for your activities. Besides, you get features like app alerts, incoming call and more that you can activate with the help of the Zepp app. You can also set and change your daily activity goals with the Zepp app for your smartwatch.
Performance
In terms of performance, the Amazfit GTR 3 Pro does a good job monitoring sleep, and the breakdown of different sleep metrics is displayed clearly in the Zepp app. The device measures heart rate 24/7, logs when it's elevated and counts that towards your weekly goal of 150 minutes of moderate to vigorous activity. It performed well with regard to the heart rate accuracy during activities. It's one of the the most accurate fitness gears I have reviewed till date, and has the potential to compete with others in the given price segment.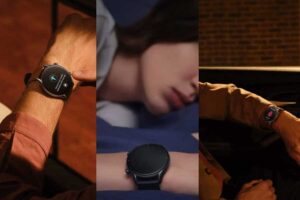 Battery Life
The smartwatch offers an excellent battery life of nearly 12 days with typical usage and six days with heavy usage. The sensors at the back pair well with the magnetic charger. One needs to ensure it is locked on when moving the charger around as it gets disconnected from the watch quite easily.
Conclusion
The Amazfit GTR 3 Pro is one of the best fitness wearables I have used till date. It offers a premium look with a decent display, good companion app, a great battery life, buttery smooth performance and loads of health features, many of which I couldn't cover in this review. Moreover, you also get the option to access Amazon's Alexa voice assistant, which is of a great help in today's hands-free lifestyle. The smartwatch justifies its price and will not let you down.
Also Read: Playfit Slim Review: Tailored for sophisticated wear with multiple features