There is a popular belief that the Apple Watch and Wear OS are the best smartwatches available. But there is more to the world of smartwatches than the basic Wear OS and black-and-white Apple Watch.
While promoting its software platform and providing some exceptional devices at a lower cost than its competitors, Amazfit has been making progress. The GTR 4 and GTS 4 watches, which have round and square displays, respectively, were revealed by the company at IFA 2022 as a follow-up to its third-gen GT series of watches and are being named as an "industry first."
The watches are loaded with interesting features, such as a dual-band, circularly polarised GPS with support for five satellite systems (six after a later firmware update), which improves reception in challenging environments.
Amazfit asserts that its configuration can capture twice as much signal as single-band GPS systems with linear polarisation. In other words, it appears that the business is giving a tough competition to Garmin.
Both the Amazfit GTR 4 and Amazfit GTS 4 have more than 150 sports modes. These smartwatches are set up to automatically identify eight sports movements and 15 exercises for strength training.
Also Read: Apple Sold Over Half of the World's 'High level' Smartwatches
They have a new BioTracker 4.0 PPG biometric optical sensor that can continuously track blood oxygen levels, stress, and heart rate. Thanks to a new strategic partnership between Amazfit and adidas Runtastic, sports data can even be synced to Strava, (A mobile app that tracks physical exercise and incorporates social network features). The timepiece also has Adidas Running added to it.
Design
A 1.43-inch HD (466×466 pixels) AMOLED display is featured on the Amazfit GTR 4. More than 200 watch faces with corresponding always-on displays are included. Metal is used to make the middle frame of the smartwatch.
It weighs about 34g and is 10mm thin. It is available in Rosebud Pink, Misty White, Autumn Brown, and Infinite Black colours. Its crown is elegantly decorated with gemstones. The GTR 4 is available in Racetrack Grey, Vintage Brown Leather, and Superspeed Black. Additionally, the crown has tire-like grooves and red details.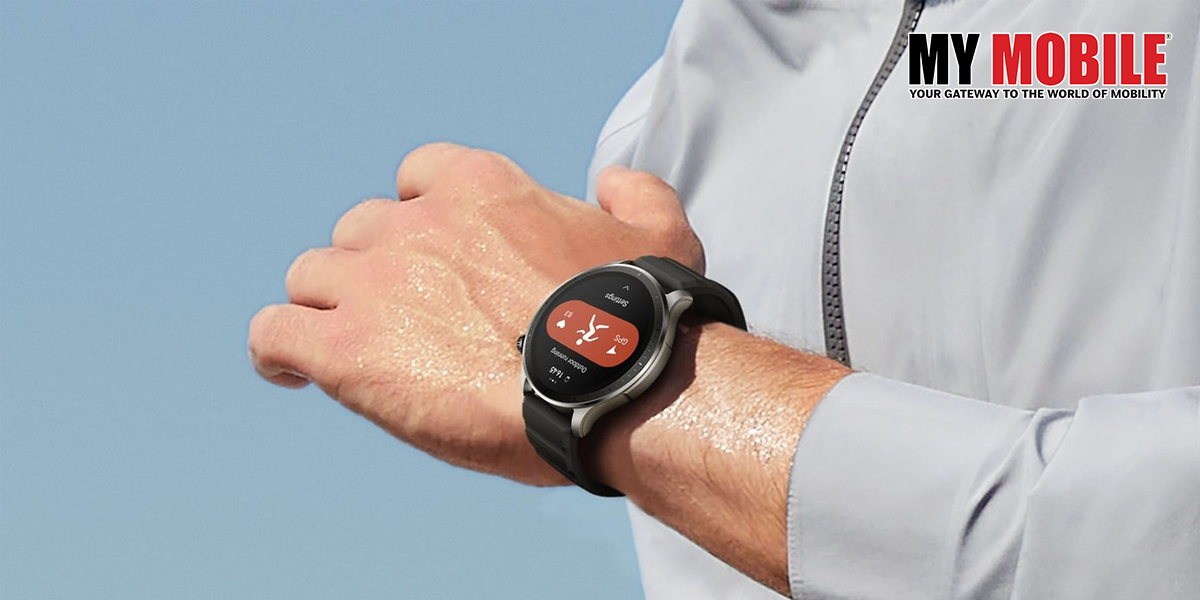 Specifications
These timepieces are powered by operating system, Zepp OS 2.0, which includes GoPro, Home Connect, and two games. They have an offline voice assistant in addition to Amazon Alexa built in.
Also Read: India is Now the Biggest Smartwatch Market in the World
You can answer Bluetooth calls using the built-in speaker and microphone. Users can use the smartwatches to control music streaming on their smartphones or to store music on them.
The 475mAh battery inside the Amazfit GTR 4 is expected to last up to two weeks of continuous use. A 300mAh battery in the Amazfit GTS 4 is said to offer up to seven days of backup, according to the manufacturer.
The biometric optical sensor on these is a BioTracker 4.0 PPG. The new sensor, which has been upgraded to a 2LED display, gathers 33% more data than the previous generation and, when used in combination with the heart rate tracking algorithm on the watches, it lessens signal interference caused by arm movement while exercising.
It has a one-tap measurement function that measures blood-oxygen levels, heart rate, stress levels, as well as breathing rate, simultaneously.
By providing a summary of data such as the weather, upcoming events, and more, the morning update function can help users get ready for the day.
These can send out alerts for unusually high or low heart rates, low SpO2 levels, and high-stress levels (which will prompt you to use the breathing exercise that is already built in).
Price
The cost of these Amazfit smartwatches is $199.99, or roughly Rs. 16,000. There are three colour options for the Amazfit GTR 4: Racetrack Grey, Superspeed Black, and Vintage Brown Leather. However, the Amazfit GTS 4 is available in four colours, Autumn Brown, Infinite Black, Misty White, and Rosebud Pink.
Availability
Sales of the Amazfit GTR 4 and Amazfit GTS 4 start on September 2 in the US.
The Amazfit GTR 4 and GTS 4 will be available for purchase in Germany and Poland later this month for a price of 199.99 Euros each. It will become available in Spain, Italy, France, the UK, other nations and regions around the world between mid-September to October 2022.
Some other features of Amazfit GTR 4 and GTS 4 include
GTR 4 features a 1.43-inch (466 x 466) AMOLED screen with 326 PPI, Tempered glass, anti-fingerprint coating, and an anti-glare bezel.
GTS 4 has a 1.75-inch (390 x 450 pixel) AMOLED screen with a 341 PPI, an anti-fingerprint coating and tempered glass.
Acceleration sensor, gyroscope sensor, geomagnetic sensor, barometric altimeter, and ambient light sensor are all included in the BioTracker 4.0 PPG biometric sensor (which supports blood-oxygen, 4PD + 2LED).
Both GTR 4 and GTS 4 are water-resistant (5ATM / 50 Meters)
Dual-band GPS, Wi-Fi (2.4GHz), Bluetooth 5.0 LE, and six satellite positioning systems
Built-in storage for offline music playback is 2.3GB.
Additionally, they include microphone, Speaker for Alexa, offline voice assistant and voice calling over Bluetooth.
Also Read: Amazfit Falcon Smartwatch Goes on Sale