The advancements in technology have transformed the way we use our mobile phones. Right from the alarm we use for waking up, and maintaining our to-do list to the entertainment content that we consume and the online shopping that we do, almost every aspect of our life would be mobile and app-driven. However, their application also extends beyond common usage and the apps also facilitate complex problem-solving for industrial purposes.
Third-party apps: The need for businesses
Following the surge in the usage of mobiles, businesses focus on developing these agile applications to solve enterprise issues. These are usually third-party apps that help take over the tasks which the businesses would not want to handle in-house. Not only is it cost-efficient but also time-saving. Developing such solutions in-house would be challenging and would need time, efforts, and robust tech infrastructure along with financial investments. Hence, they rely on the expertise of third-party apps as they automate processes and generate accurate as well as exceptional results.
However, the fact of the matter is that as much as these apps provide a plethora of benefits, they also come with potential risks. These risks have various negative consequences, be it data leakage or financial losses.
Although, awareness is the key to avoiding any compromising situation and devising a clarification.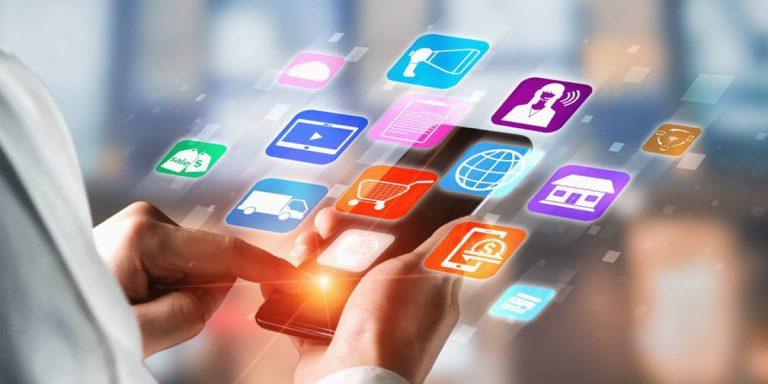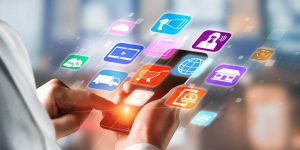 The risks associated with third-party apps usage
We live in a technology-driven era. However, many of us are prone to using these third-party applications without cross-checking the vendors and platforms. More often we provide permissions to these apps which leave an open gate for data thieves. In such a scenario, these apps can collect key information via data mining and data scraping and this can be dangerous for businesses.
Moreover, these third-party applications can store the data on their servers, and from where it is readily available to other parties to gain a copy. Despite the rights, it is hard for companies to delete their data from these servers permanently. Without even a single notification, these apps can modify and change their terms of use. Therefore, the industries must verify the credibility of the apps as well as the developer before using the app.
"These third-party applications can store the data on their servers, and from where it is readily available to other parties to gain a copy. Despite the rights, it is hard for companies to delete their data from these servers permanently. Without even a single notification, these apps can modify and change their terms of use"
Some of the major risks associated with using third-party apps are-
Mobile Malware including Ransomware
Third-party apps act as an avenue for hackers to target smartphones with malicious malware. It possesses a greater threat for Android and iOS users to be a victim of ransomware. As the usage of phones and tablets is increasing, cyber-thugs find ways to plant illegitimate software online disguised as genuine apps for users to install and then encrypt their data. Through this process, they can duplicate information and even gain access to contacts, messages, and pictures of employees. Leaking of these crucial information can be harmful for businesses.
Network Threats and Spyware
It is known that users have a possible threat of getting their data stolen if they connect to the public Wi-Fi. But even in the professional environment, employees can get caught up in losing sensitive information to third-party apps, if they are not connected to a secure private network. They can be prone to Wi-Fi sniffing while using any applications that are not using optimum security practices. Spyware is another threat leading the app developers to spy on the user and monitor their activities. Some common practices include showing target ads or showing content that can be inappropriate for minors.
Cybercrime is on the rise
Users determine that having a firewall in the system eliminates the threat of data leaks. But few cloud-to-cloud third-party connections surpass the security and are hardly traceable by any detection tool. With the increase in the adoption of third-party apps on the board of enterprises, cybercriminals are attacking the companies specifically due to the vulnerability of security. They find loopholes in the codes and exploit these apps with insecure API access. The main target of these attacks is procuring sensitive information such as personal data of the employees, business strategies, trade secrets, etc.
Phishing attacks
Apps have a lot of potential information on users that can be used against them in form of scams. You might be downloading malware in the form of an application and providing credentials to unsolicited parties. These attacks involve enticing the user into clicking a link that leads them to the malicious websites. Phishing attacks can also take place while a user interacts with cloud platforms or SaaS. Due to a level of deceitful cloud security in the organization, they are prone to Man-in-the-Middle (MiTM) attacks for bypassing the parameter of data. The results of the attack can be identified theft, financial loss, or unauthorized access to user data.
Safeguarding your business while using third-party apps
Indeed the risks with third-party apps are many. However, businesses can deal with this roadblock by just adopting just a few practices. Companies must follow some key points while opting for any third-party application from the vendors.
Organizations must adopt a strict policy to establish mobile security tools for the employees. In addition to this, enterprises must use anti-malware products to reduce risk. Also, regularly monitoring the security controls given to these apps is the best practice to avoid any data breach. Furthermore, considering audits and security questionnaires can be made compulsory to assure organizational data safety.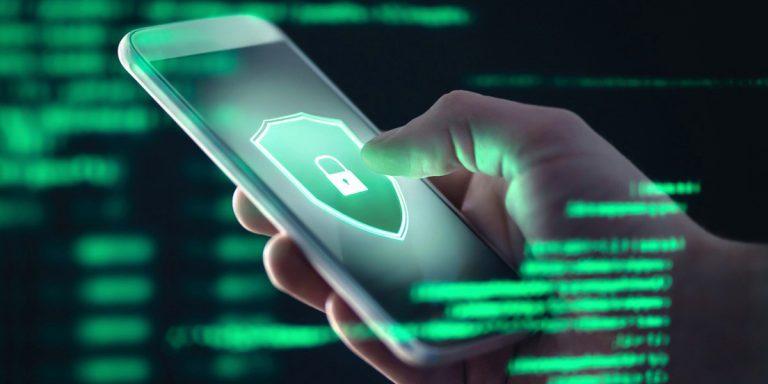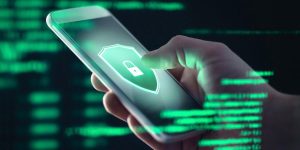 In fact, users must avoid connecting to a public Wi-Fi to invite any unwanted malware. Incorporating cyber-risk management with vendor management is another option for the companies to acclimate. Before implementing any application in a closed environment, businesses should research the developers and get thorough information on their credibility and reliability. Lastly, before giving permission to third-party apps, companies should always check the terms and conditions of usage along with the disclaimer. Only those apps complying with GDPR (General Data Protection Regulation) should be preferred for the company to ensure a secured environment.
Third-party apps: Surpassing challenges to ensure usage for businesses
Third-party apps are potentially risky, however they do come with a myriad of benefits for businesses. They can be modified and utilized according to the demands of the organization effectively. With digitization at its prime, enterprises look forward to implementing specialized apps by third-party vendors to derive a complete solution for their operations. However, they need to be cautious about the safety and security of their data and confidential information.
The usage of third-party apps cannot come to a halt. In this case, it is better to take convenient steps while engaging with the vendors as well as the apps from third-party platforms. Even the employees can be trained to be aware and avoid any serious risk. Furthermore, a non-admin user must not grant access to any third-party application. It is for sure that the third-party applications will need time to build trust in the industry. Until then, it becomes imperative that we understand the risks and take precautionary measures than regret in the future!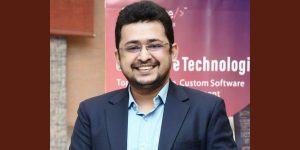 The author, Ajay Kumar Goel, is Founder and CEO, CodeStore Technologies.
Also Read: "Mobile phones are an ideal target for data privacy threats"
Also Read: Security Risks and Privacy Challenges in the Metaverse
Also Read: The Future of AI and Gadgets