Batgirl starring Lesile Grace release has been banned by the studios. The movie which was all set to be released on HBO has been scrapped by Warner Bro's.
The announcement was reportedly made in order to redirect the studio's focus on blockbuster films rather than streaming releases. It's uncertain whether Warner Bros. will ever premiere the movie.
According to Entertainment's Adam B Vary and Brent Lang, the decision to abandon Batgirl entirely would allow the studio to "take a tax write-down," citing sources who stated it was "considered internally as the most financially prudent method to recuperate the costs (at least, on an accountant's ledger)."
Several shows, including Full Frontal With Samantha Bee, The Last OG, and Chad, have been cancelled since the Warner Bros. Discovery merger, and a planned DC Comics film based on The Wonder Twins has also been cancelled.
Also Read: Henry Cavill's Superman Return Was Opposed by Warner Bros
According to studio insiders, the decision to abandon "Batgirl" was driven not by the film's quality or the filmmakers' commitment, but by the studio's goal to have a blockbuster slate of DC films. "Batgirl" was funded for home viewing on HBO Max rather than a huge global theatrical release.
The studio has also scrapped "Scoob!: Holiday Haunt," a sequel to the 2020 movie "Scoob!" In a promo video done for HBO Max in December 2021, imagery for the animation "Scooby-Doo" series was revealed. According to sources, Warner Bros. spent $40 million on the production.
The project's initial $75 million production budget, which ended principal photography earlier this year and was in post-production, ballooned to $90 million due to COVID-related delays and regulations.
The decision is nevertheless surprising, since studios generally never shelve movies altogether, preferring to see at least some return on their investment.
It comes at a time when warner bro's is still discussing what to do with "The Flash," a DC adaptation created – and funded – specifically for a 2023 theatrical release. The project has been severely hampered by Ezra Miller's repeated accusations of abuse and misconduct.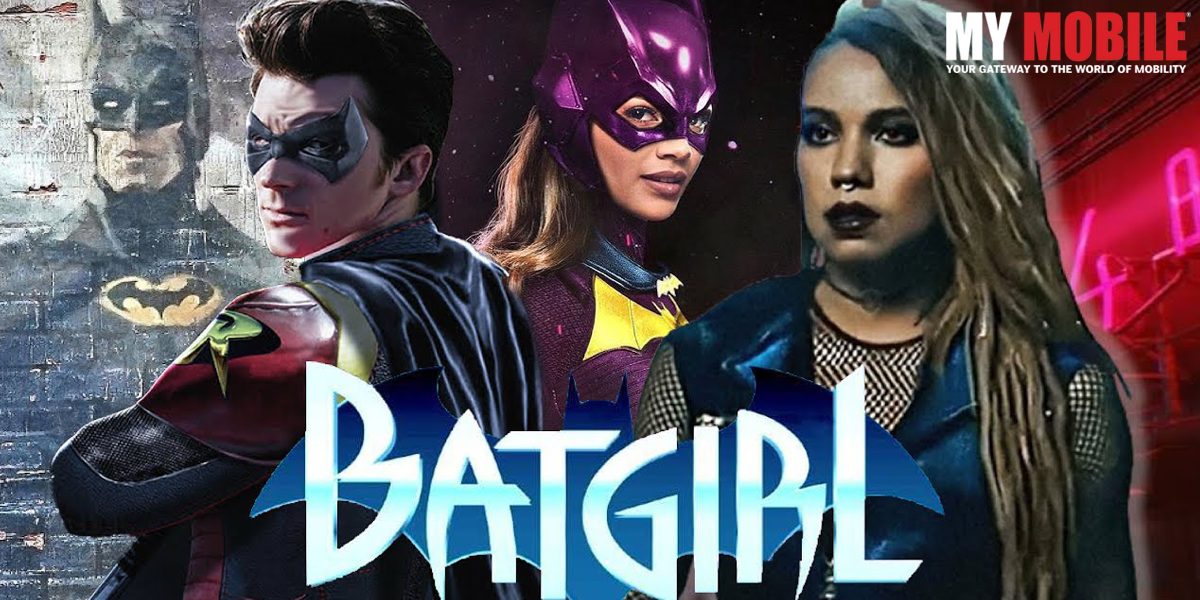 And it's not like "Batgirl" was a smaller movie. J.K. Simmons plays Barbara's father, Commissioner Jim Gordon, alongside Grace, while Michael Keaton reprises his role as Batman (as he did in "The Flash").
Also Read: Mortal Kombat Onslaught; Warner Bros. Gaming Vehicle
Firefly is played by Brendan Fraser, and Grace told Variety in April that she had preliminary discussions with El Arbi and Fallah about what a sequel "might be."
The film has "wild stunts and crazy drops," according to Grace. "She's a biker chick, so expect her to perform a lot of badassery… There were many long days, but it was well worth it."
Joss Whedon was slated to film, write, and produce Batgirl when it was first announced in March 2017. One year later, though, the Avengers director stepped down, stating that he "truly didn't have a story" for the script.
"The story kind of crumbled in my hands," said the Buffy the Vampire Slayer creator in April 2018. I just hadn't mastered those parts that, after a long time, felt like I wasn't going to. I told people I didn't have an idea, which wasn't quite accurate. I had a concept, but it didn't fit in the available space. It was rather heartbreaking.
However, DC did not reject the project and hired Christina Hodson to replace Whedon as screenwriter. The British native is well-versed in comic book mythology, having penned the 2020 film Birds of Prey (and the Fantabulous Emancipation of One Harley Quinn), starring Margot Robbie. Hodson is also working on The Flash, which will be released in November 2022.
In the long history of DC Comics, a number of women have been called "Batgirl," but the new film will center on Barbara Gordon, who is regarded as the most iconic version of the character. Barbara Gordon is the daughter of James Gordon, the police commissioner who appears in numerous Batman comics and films.
Batgirl, like Batman, possesses supernatural abilities, but she is a proficient martial artist who is proficient with high-tech weapons. In many editions of the character, she is also a skilled hacker.
Also Read: Spider-Man Remastered PC Release Date, System Requirements, Price, Download Size, and More
Despite being a fan favorite, Batgirl has only appeared in two live-action Batman films. In the 1997 film Batman & Robin, Alicia Silverstone donned the cape as Barbara Wilson. She was revealed as the niece of Alfred Pennyworth, Bruce Wayne's butler.
Hannah Gunn made a guest appearance as Commissioner Gordon's unnamed daughter in the 2008 movie The Dark Knight, but she wasn't alluded to as Batgirl – the credits simply mentioned "Gordon's daughter."
It was announced in July 2021, Grace Leslie would be starring in Batgirl.  The project will be the singer's second film appearance, following her debut in the 2021 film adaptation of In the Heights.
"I can't actually tell much about what she'll achieve, but Batgirl becomes her own hero," the New Yorker told Elle in October 2021. "[Her origin tale] is extremely dark, like many other superhero origin stories, but I like that she becomes Batgirl because she wants to make a difference in the world."