After the successful group extension, exporting backup, and redesigning the interactive location feature, WhatsApp is coming up with a new feature. WhatsApp is set to roll out a new API feature to let the users know about all their missed calls. The new feature was first spotted by WABetaInfo in a post that says, "WhatsApp is now rolling out a new feature that helps users understand why they missed calls: the support to detect when the do not disturb mode is enabled on WhatsApp beta for iOS."
Reportedly, the feature will be first made available to the WhatsApp Business account and iOS users. If the testing goes well, then the instant messaging app might bring this feature to all the other users. Here's what we know about it!
WhatsApp will soon give details of your missed calls
iPhone, when put on DND silences all the incoming calls and does not even give miss call alerts to users. They can only see the notifications when the DND is removed or they can manually check for any missed call. However, with this new feature, WhatsApp will let you know with a tag if your call was silenced by the DND.
WABetaInfo says, "When you receive a WhatsApp call and your notifications are turned off because they do not disturb mode is enabled, there will be a new label available right within the call history: it will indicate that you missed the call since it has been silenced by the do not disturb mode."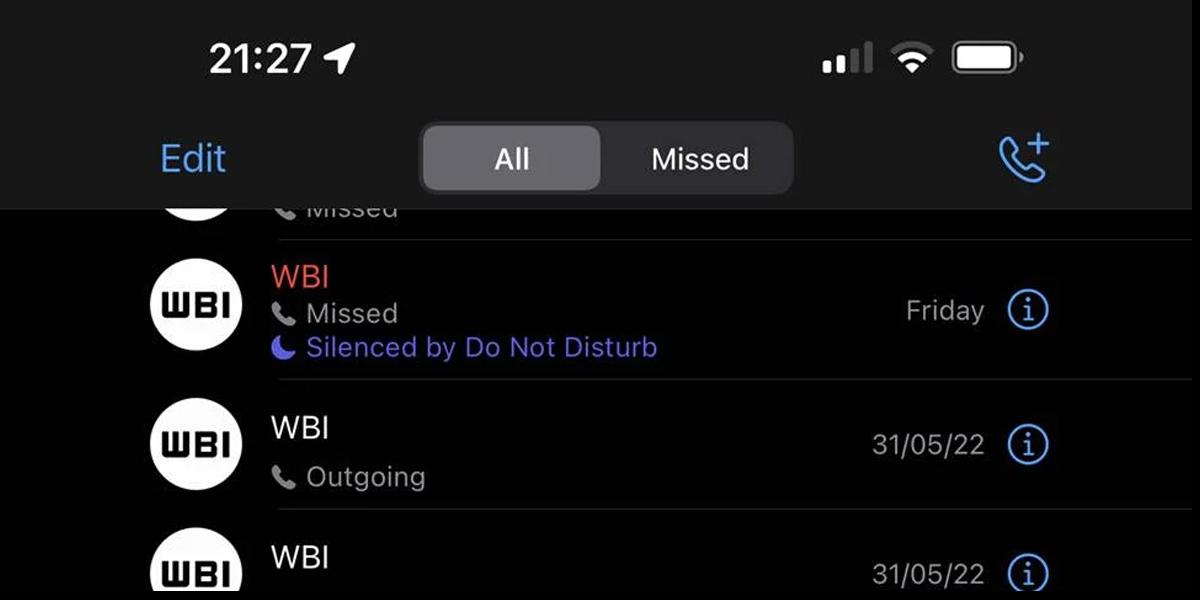 As you can see in the above screenshot, in the call history, you would be able to see a new tag on the missed calls when your device was on Do Not Disturb mode.
Previously, WhatsApp allowed Business users to rename their linked devices. Notably, the missed call feature will only work when the Business account user has activated the do not disturb feature.
WhatsApp API missed calls: Availability
Reportedly, the current API update is only rolling out iOS 15 in the test flight. So those who are currently running or have updated their devices with the new iOS 15 update will see a new label under the missed calls section- "Silenced by Do Not Disturb." There's no information available on whether the platform is planning to extend the feature to Android and Desktops.
WABetaInfo also reported that "WhatsApp has rolled out a new Do to Not Disturb API for Missed calls. It is currently running in the Beta version of iOS. With this API, WhatsApp will detect if your Do Not Disturb mode is turned on or off." It also added that "This information is not shared with WhatsApp or who is calling you. It will only be available in the local database of the app. In addition, since this is an iOS 15 API, your WhatsApp should be on at least iOS 15."
Also, one important thing to note about this upcoming functionality is that the  API is only supported for iOS 15. This is currently in the lead for iPhones. Additionally, iOS 16 is coming very soon, so we don't know about its future. However, indeed we can say that every iPhone 6s and later will be able to access it.
Notably, the caller won't be able to see detail, it is only confined to the receiver's history. Also, if you still cannot see the feature, you can check the version of your current iOS version. And then update to the latest one.
Also read: Realme V20 5G launched with Dimesity 700SoC and 5000mAh battery