Highlights
WhatsApp Channels have been rolled out in India and over 150 other countries.
It offers users a new way to stay updated with important individuals and organizations.
You can create, join, and utilize WhatsApp Channels on both Android and iOS platforms to make the most of this feature.
Meta has unveiled WhatsApp Channels in more than 150 countries, including India. This feature is positioned as a discreet method for users to receive important updates.
The announcement came directly from Meta's CEO, Mark Zuckerberg.
It's important to note that WhatsApp Channels will operate independently of regular chats, and the individuals you choose to follow remain hidden from other followers.
Additionally, the instant messaging application assures the safeguarding of both administrators' and followers' personal information.
Zuckerberg said, "Excited to introduce you all to WhatsApp Channels, a new private way for you to get updates from people and organizations you follow. I'm starting this channel to share Meta news and updates. Looking forward to connecting with you all around the world."
What is WhatsApp Channel?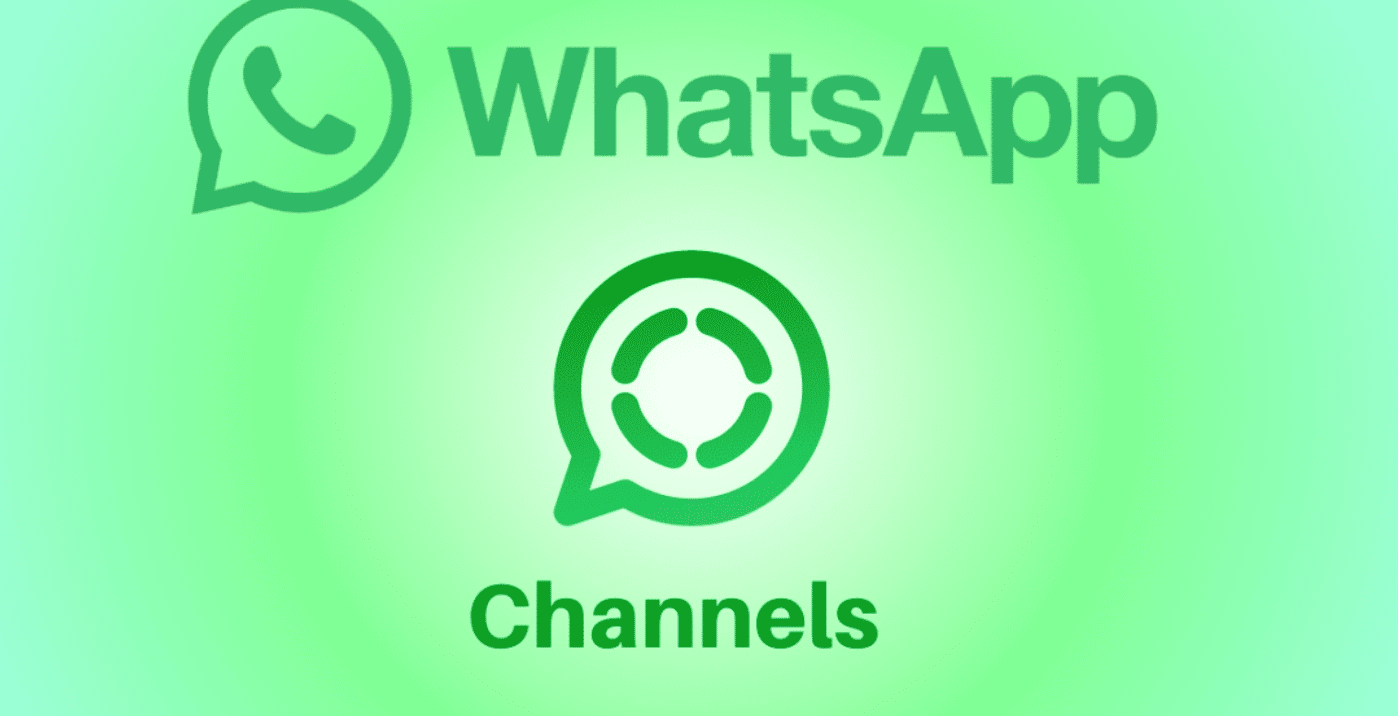 The most recent WhatsApp update brings forth an innovative feature allowing you to stay updated with people and organizations of significance to you, all conveniently within the app.
This feature, aptly named "WhatsApp Channels," serves as a unidirectional broadcast tool, delivering updates through a dedicated tab called "Updates."
These updates remain distinct from your regular chats with family, friends, and community groups.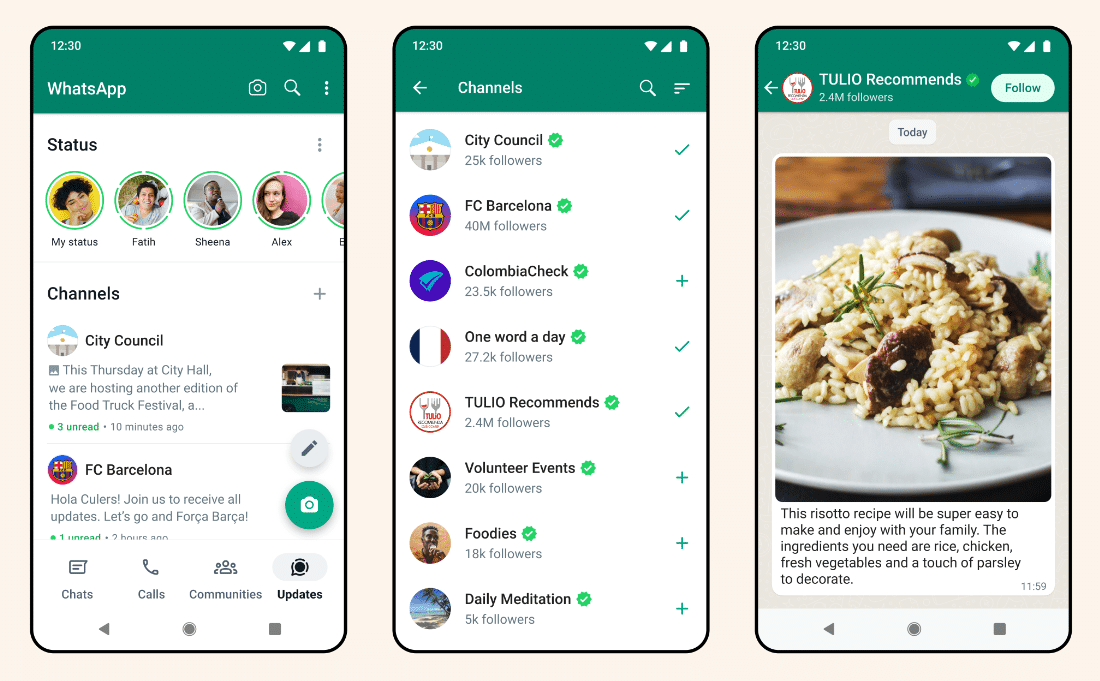 While announcing the new development, WhatsApp's official Blog mentioned, "Channels are a one-way broadcast tool for admins to send text, photos, videos, stickers, and polls.
To help you select channels to follow, we're building a searchable directory where you can find your hobbies, sports teams, updates from local officials, and more. You can also get to a channel from invite links sent in chats, e-mail, or posted online."
How To Create, Join and Use WhatsApp Channels?
The most crucial step is to ensure that your WhatsApp application is updated to the latest version.
The WhatsApp Channel feature is accessible to both Android and iOS users.
Once updated, channels can be located within a newly created tab known as "Updates."
Within this tab, users can discover both Status updates and the channels they wish to follow.
Here is a step-by-step guide:
Launch WhatsApp and select the "Updates" tab.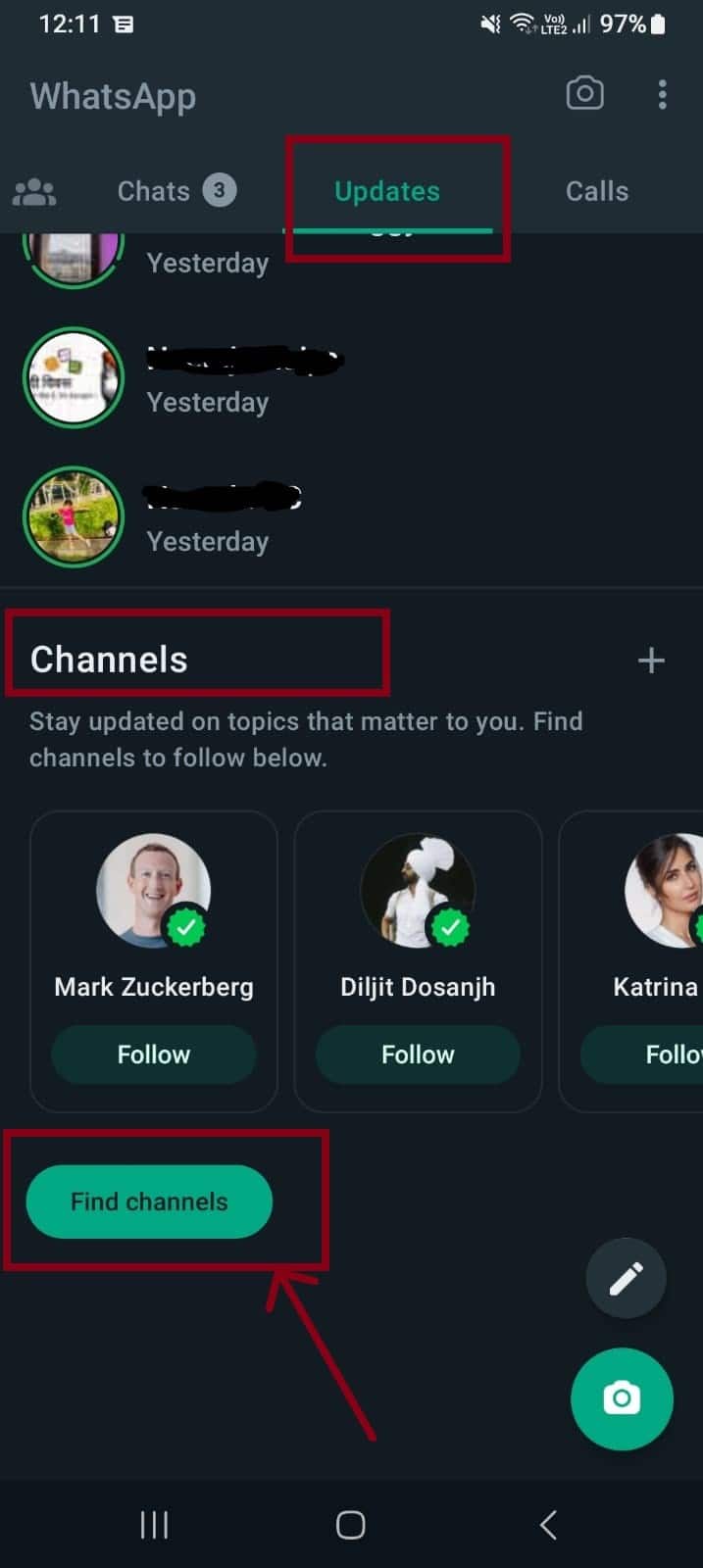 Scroll down to find the "Channels" section. Click on "Find Channels" to open a list of available channels to follow.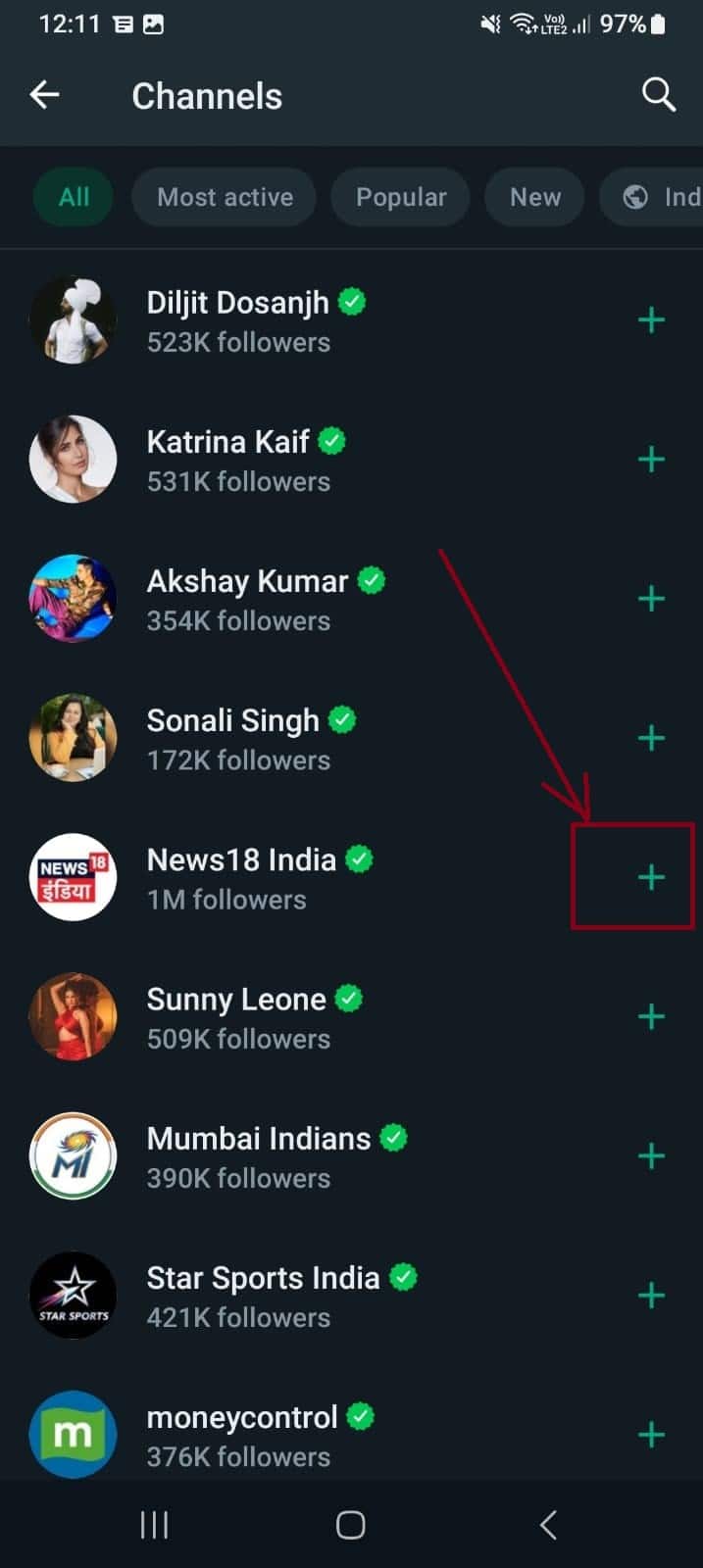 To follow a particular channel, simply tap the "+' next to the channel name.
If you want to view the channel's profile and description, you can easily do so by tapping on the channel's name.
To react to a channel update, press and hold the message.
As an admin, you can also create a channel using your existing WhatsApp account or a new one.
You can also edit your updates for up to 30 days when they will be automatically deleted from WhatsApp servers.
Here's how you can create a WhatsApp Channel –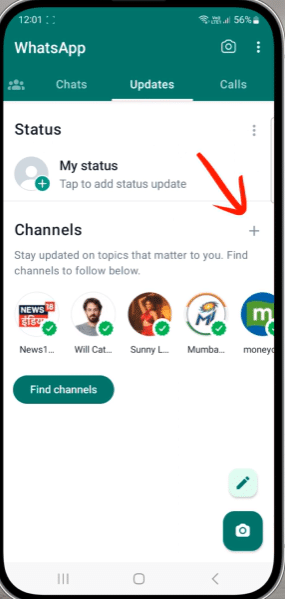 Open WhatsApp, and go to Channels by clicking the Updates tap and scrolling down.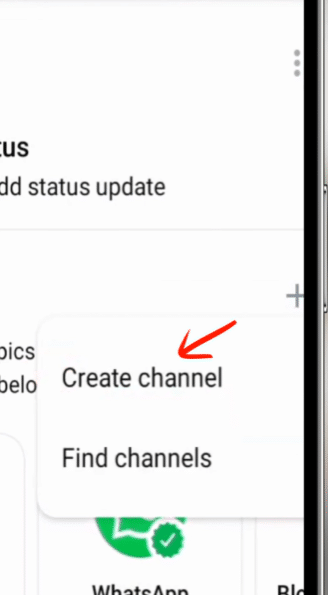 Click on the "+" icon to Create a channel.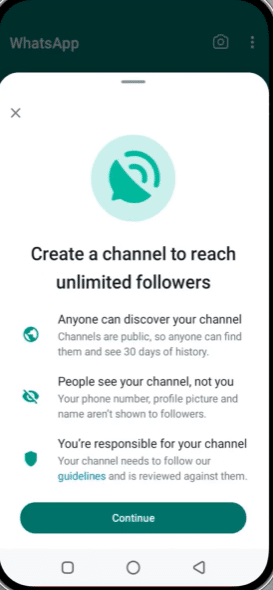 Click Continue and continue through the onscreen prompts.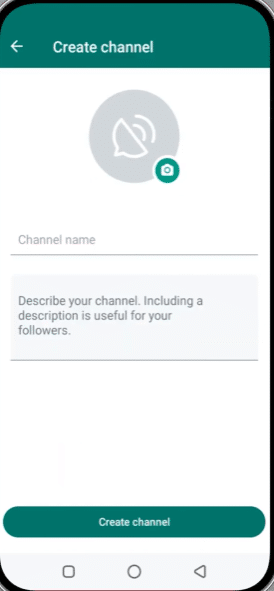 Add a channel name to finish creating your channel. You can choose to change the name again at any time.
WhatsApp's primary objective with Channels is to establish the most secure broadcasting service possible.
Notably, celebrities like Katrina Kaif, Akshay Kumar, Vijay Deverakonda, Diljit Dosanjh, Neha Kakkar, and many others have already launched their own WhatsApp Channels.
FAQs
Q1. How does WhatsApp channels work?
Answer. The instant messenger's latest feature allows users to receive direct updates from anyone who creates a channel. WhatsApp has launched Channels, a new feature that allows users to follow celebrities, brands and anyone else they want for updates directly from them.
Q2. What is the privacy policy of WhatsApp channels?
Answer. Admins of the channels that you follow can't see your full phone number unless they have you saved as a contact. Channels are optional and kept in a separate tab from your chats. As always, your personal messages and calls remain end-to-end encrypted. No one else, not even WhatsApp, can read or listen to them.
Q3. Can anyone create a WhatsApp channel?
Answer. WhatsApp Channels is available in limited countries and to limited admins for now, and may not be available to you yet. Join the waitlist to be notified when it's ready for you. Create a channel to share updates and connect with your followers directly through WhatsApp.
Q4. Does WhatsApp Channels Come with Any Costs?
Answer. No, WhatsApp Channels is entirely free to use. WhatsApp, as a messaging app, is available for free download from the App Store or Play Store and operates using your phone's internet connection. WhatsApp Channels, being a new feature within the app, does not incur any additional charges.
Q5. What Advantages Do WhatsApp Channels Offer?
Answer. WhatsApp Channels offer users the advantage of discovering channels tailored to their interests and geographical location, simplifying access to diverse information across various domains. Many renowned individuals and channels have already established their broadcast channels to disseminate information and multimedia content, enhancing the platform's informational diversity.