There are two incomparable gifts of nature that human beings cannot live without: love and music. Sometimes, both are interrelated to each other and play a huge role in shaping the personality of many an individual.
Music is an irreplaceable asset for living beings and has been so since times of yore. Nobody knows how and where music originated from but now in the 21st century, it has acquired a whole new meaning and shape.
Nowadays, cacophony has become synonymous with music not just in India but throughout the world while music that is melodious, soothing, and tranquil is deemed boring and a cure for insomnia.
Also Read: Nothing May Launch Sub-Brand 'Particles by XO', Could Be TWS Earbuds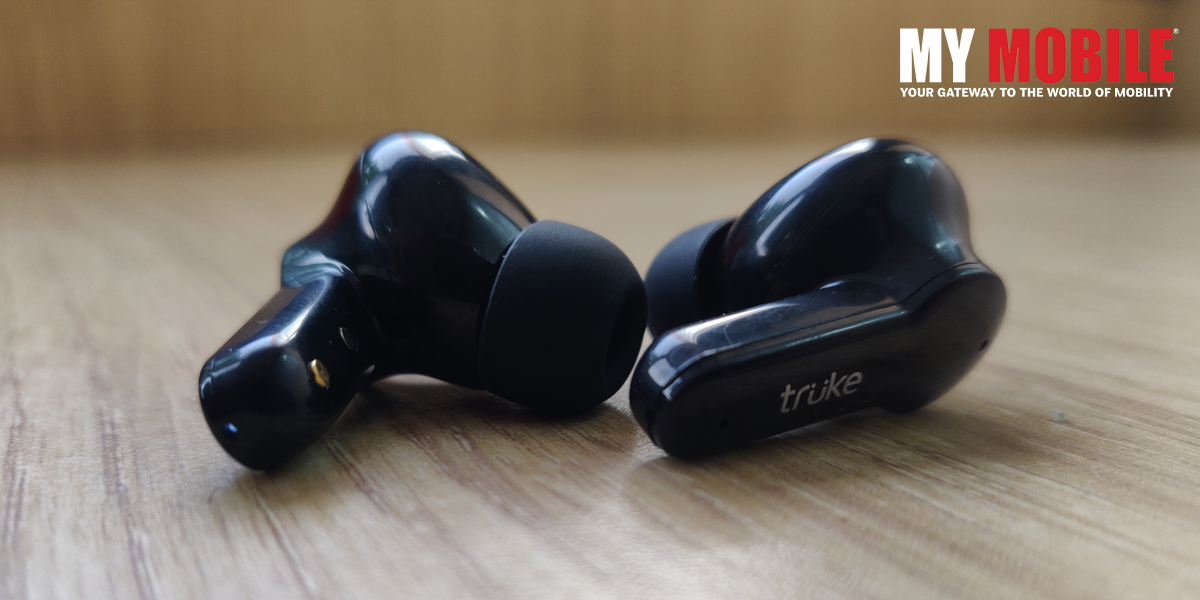 Truke In Brief
Truke is seen as a symbol of excellence and quality delivering true wireless stereos, earphones, leads, wireless headphones, and other audio accessories that are quite useful for users with a fine ear for music.
Truke, which is German originated, has a devout commitment to produce the finest and cutting-edge range of wireless earphones, headphones, and sound accessories that focus on delivering premium sound quality, reliability, wearing comfort, and durability is a true confluence of matchless artistry and creative engineering.
Youngsters these days are much more content with listening to their favourite songs via earbuds, which brings us to this topic that involves Truke Buds S2 Lite TWS Earbuds that have been recently on September 5, 2022, and is getting positive reviews from all corners.
Also Read: Sony WF-LS900N
With the launch of Buds S2 Lite, Truke has added another feather to its already crowded cap when it comes to audio products but what is different here is that Buds S2 Lite are the first earbuds that are completely Made-In-India.
We all know how particular youngsters are about earbuds as they want one in which the audio is full blare that each pore of their ear hears it and want nothing less than the better so fortunately, they are going to get just that.
Design of Truke Buds S2 Lite
Truke Buds S2 Lite Earbuds come in a green-and-white box that is labelled 'Truke' True Wireless Earbuds on the top left with an image of the earbuds in the front along with 'Sliding-Sync technology' below the image while at the bottom left it is given as 'Made in India'.
Also Read: Wings Phantom 200 TWS Gaming Earbuds
The box is quite light to hold that upon opening you see the black case labelled 'Truke' in which the earbuds are kept and are quite easy to hold and give a pleasing sensation when placed into the ears.
Buds S2 Lite has been designed in India, for the people of India, and manufactured in India, and makers don't hesitate in showing off their pride that the device has everything Indian about it but it comes with German quality standards.
There is a premium face design that the earbuds come with along with a matte finish sliding design that is quite stunning to look at and one simply cannot look away for a long time, that's how captivating the sight is.
When it comes to powerful earbuds, there are many excellent ones from reputed tech giants like Apple, Samsung, OnePlus, and many others so this particular model from Truke has a lot to live up to in the long run where it is expected to go places.
Also Read: pTron Bassbuds NYX TWS Earbuds with Transparent Case
Users can avail one step instant pairing while the device itself is decked with a strong Quad Mic Noise Cancellation that provides outstanding calling experience, which has been mentioned by many tech experts in their reviews.
It is this Noise Cancellation feature that can pick up sound waves via Artificial Intelligence (AI) where there is an adaptive algorithm that helps the caller's voice to separate from other voices in real time and brings an excellent calling experience of topnotch quality.
It means that people speaking from both sides can hear each other loud and clear regardless of the noise in the background, which is otherwise impossible because sometimes excessive noise in the background doesn't allow people to hear the person on the other side of the call.
Users also get Bluetooth 5.1 connectivity along with a 48-hour playtime that can be charged within 10 minutes via USB-C port of charging yielding two hours of playback. They also come with an IPX4 rating, implying that the buds are invulnerable to water, sweat, and storm.
Also Read: Vivo TWS 3 Series Earbuds Leaked
This is good news for fitness enthusiasts that like to keep their health in check and are totally into exercising, weight-lifting, cardio, and other things that pertains to fitness so they can listen to their favourite music on Buds S2 Lite Earbuds for hours and hours without fear.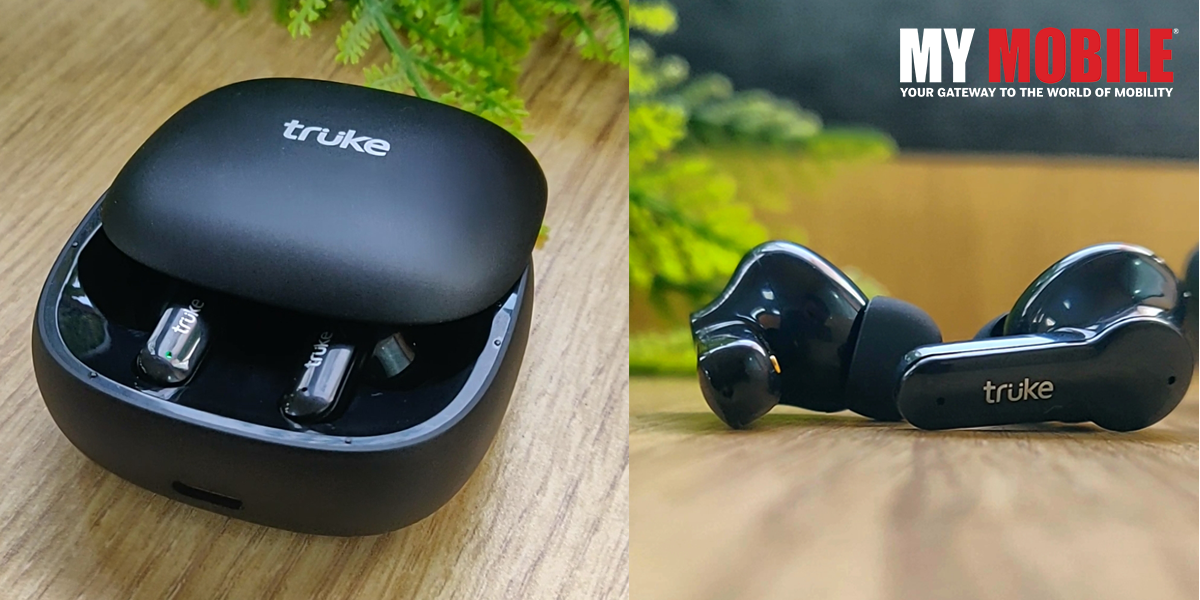 Features of Truke Buds S2 Lite
Among the many features, the earbuds come with a 10mm dynamic speaker driver in full-range with very little distortion across the entire sound curve and is powered by AAC Codec right from highs to bass.
Then we have the 55m Ultra Low Latency that is perfect for game lovers through which they can easily identify gunshots and footsteps that will help them to tackle powerful opponents.
The buds are available in 3 colour variants- Black, Blue, and White, and come with a starting price of Rs.1,399 that are available on Flipkart and Amazon from September 5, 2022, and have received extremely positive reviews from all corners.
Also Read: Wings Phantom 550 Gaming Earbuds
Truke has nearly cementing its position as one of the few wholly 'Made in India' brands that strives to replace China's diminishing hold over the global electronics vista and this launch will prove to be a gamechanger to make it happen.
Mr. Pankaj Upadhyay, CEO, Truke India, said, "In the past 2-3 years we have established ourselves in the industry and served millions of customers across the nation. Despite the tough competition of early entrants in the segment, we have emerged as one of the fastest growing audio brand in India. Today, we are immensely proud to launch our first MADE-IN-INDIA product, completely designed and manufactured in the country to become a flag bearer of PM Modi's 'Make in India' mission. We are confident that we will successfully inspire other brands towards commencing product manufacture and product assembly in the country and play their part in transforming India into a Global Exporter of high-quality electronics.
With the launch of our new product line of neckbands, we now look forward to a stupendous reception amongst our customers and further extend our arms in wearable electronics segment."
Going by the responses the Truke Buds S2 Lite are getting, it appears that these buds are here to stay that will help Mr. Upadhyay to go ahead and come out with more and more gadgets in the 'wearable electronics segment'.
Also Read: Truke sets a record, sells 10K F1 TWS earbuds on launch day