The Sony WF-LS900N with its unique doughnut-shaped open design is arguably one of the smallest and lightest earbuds recently launched in the market. Promising all-day comfort, WF-LS900N comes with traditional noise cancelling, natural ambient sound, adaptive sound control and immersive sound quality. Sony is positioning WF-LS900N as the smartest wear-all-day gadget that knows how to suit the requirements of the user. But did the brand go overboard with the premium price tag of Rs 16,990 considering the already competitive TWS earbuds segment in the Indian market? Or does the feature-rich earbuds are actually worth that price tag? Let's find out in our in-depth Sony WF-LS900N Review.
In The Box
Inside the product packaging box, we get the WF-LS900N safely tucked in its stylish carry case, four different sizes of earbuds tips for different ear shapes, and the USB-C type device charging cable.
Sony WF-LS900N – Design and Finish
The first thing you notice about the Sony WF-LS900N is its small size and lightweight compact build. The brand developed a compact driver and used only one chip to integrate the Bluetooth Audio SoC (System on Chip) and high-quality noise cancelling processor to achieve the small-size headset design. It is at least 40% more compact than the last TWS earbuds Sony released. Just by looking at the name of the earbuds, one might assume that WF-LS900N is merely an updated version of the previous Sony headset named LinkBuds. However, WF-LS900N is a notably different product.
The design follows a more traditional approach by keeping a standard in-canal fit. The earpiece doesn't attract too much attention to itself when sitting in your ears, which is one of the best things about WF-LS900N.
Also Read: Sony's HT-S400 Soundbar
These are made up of recycled plastic material and are available in four premium matt colour options, black, white, marble blue and grey. Interestingly, the black colour variant appears to have a lot more surface texture as compared to the smoother finish white one. Comparatively speaking, WF-LS900N is slightly bigger the Airpod's case. Sony is calling the WF-LS900N the smallest and lightest noise-cancelling high-res true wireless earbuds. The compact shape of the earbuds along with the case and around 4.8g weight does appear to be filling that bill.
Sony WF-LS900N – Sound Quality and Other Audio Features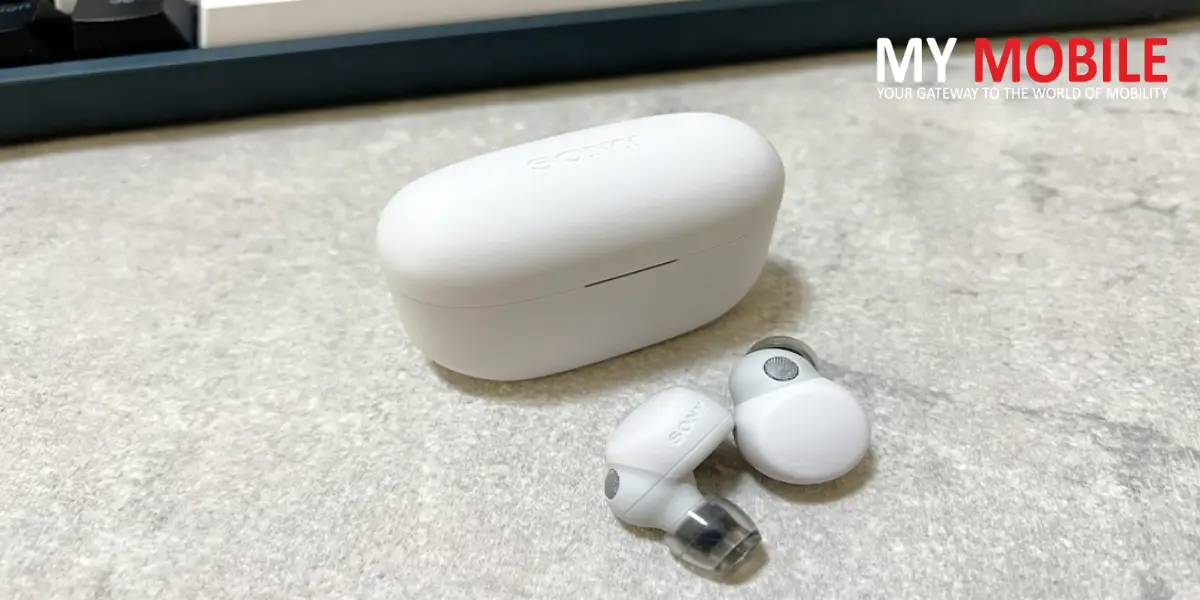 These earbuds come with Sony's v1 chip and not the standard QN1 chip. Both the chips don't have the same components, not the same drivers, not the same microphone, so it is quite obvious that users are not going to get quite the same sound quality or noise cancellation as one gets with the previous Sony model wf-1000x mark IV. However, overall both the sound and noise cancelling on their own are really solid performance-wise. The touch controls relatively work well.
WF-LS900N also have an ambient mode with adjustable levels that allow you to tweak how much sound you wish to let in from the outside world. It may not be quite as good as what probably a premium brand Apple offers with its transparency mode in terms of how natural things sound. But it does sound pretty natural, so long as you don't crank it up to the highest volume levels.
Also Read: Sony India announces the WF-LS900N noise-canceling earbuds
Moreover, WF-LS900N also comes with Sony's quick attention mode that allows you to tap and hold the left button to muffle the music you're listening to and then enter ambient mode so you can hear what's going on around you and have a conversation.
There's also the speak-to-chat feature that's essentially hands-free quick attention mode in case someone comes up to you and wants to chat. In such cases, you can simply start talking such as saying "Hi, How are you?" and your audio pauses and the earbuds automatically go into Ambient Mode. The audio then resumes after a short period of time anywhere between 5 seconds to 30 seconds depending on your preference or you can manually resume it too by tapping on either bud.
The earbuds have a new sensor and spatial sound technology that promise to provide immersive sound for entertainment options beyond just calls and music. The immersive sound throws audio bites from different directions in order to enhance the overall experience while indulging in Augmented Reality games such as 'Ingress' from Niantic4.
Sony has added several extra features including an adaptive sound control mode that'll adjust the sound and noise cancelling on the fly based on your environment. It also has plenty of EQ settings in the app to tweak the sound of it. Naturally, these have support for Sony's 360 audio virtual surround music format. Moreover, Sony's also introducing some new features like Autoplay which automatically launches a custom Spotify playlist based on your activity.
Also Read: pTron Bassbuds NYX TWS Earbuds with Transparent Case
Sony WF-LS900N – Battery Life
Sony WF-LS900N, as per the brand's official claim, comes with a whopping 20 hours of battery life. The battery life is rated at six hours coupled with an extra 14 hours in the charging case. This may not sound great but it's not on the negative side of the scoreboard either considering the compact size of the buds. This isn't really surprising by comparison as the standard link bud offer 5.5 hours of battery life and those don't even have active noise cancelling. WF-LS900N further has a 5-minute quick charge feature of up to 60 minutes of playtime.
Sony WF-LS900N – Verdict
Overall, Sony WF-LS900N is a decent pair of TWS earbuds that can be used for longer hours because of its comfortable and lightweight design. Even though the pricing tag might not seem appealing for the market segment, Sony is pretty confident that they are offering a product that would prove to be worth the price tag for the consumers. For those looking for a pair of mid-level earbuds with some cool audio features and a premium design, Sony WF-LS900N is the product that perfectly fits the description.