Epic Games this week released the Fortnite Battle Royale Chapter 4 Season 1 on PlayStation 5, Xbox Series X and Series S, PCs, and cloud gaming. The latest chapter of the popular free-to-play Battle Royale game introduced new maps, new landmarks, new game tweaks, and the Doom Slayer among other things. Season 1 utilises some of the most innovative and updated features of Unreal Engine 5.1. Those playing Fortnite Battle Royale on PlayStation 5 or Xbox Series X and S will have to set up the "120 FPS Mode" in the Graphics section of the Video settings in order to get Nanite, Lumen, Virtual Shadow Maps, and Temporal Super Resolution.
Following the events of Chapter 3 of the Fortnite Battle Royale, Chapter 4 bring a completely new realm and some new fun navigations. Some of the things you should expect along the journey include a ride on a dirt bike, launching with the Shockwave Hammer, a roll in a snowball, and a hurdle over obstacles. There will be newly forged weapons waiting for you, other than the power of Reality Augments. Players will have to claim territories and place banners to identify what has been claimed.
Among what is expected in the new realm stands many new landmarks such as the Citadel – a Castle ruled by "The Ageless," Anvil Square – a "peaceful" town right in the centre of a forest, Brutal Bastion – Reality Warriors headquarters in the middle of the snowy mountains, Frenzy Fields – abandoned farm where frenetic battles take place, and the Kinetic Ore rock that you will have to pull off your Physics knowledge to use proficiently.
Moreover, there is a new slate of weapons waiting for you in the realm of Chapter 4 season 1 that you better prepare yourself for. The weapons along with some old re-returning ones include Ex-Caliber Rifle, Thunder Shotgun, Maven Auto Shotgun, Red-Eye Assault Rifle, Twin Mag SMG, Tactical Pistol, and Shockwave Hammer among others.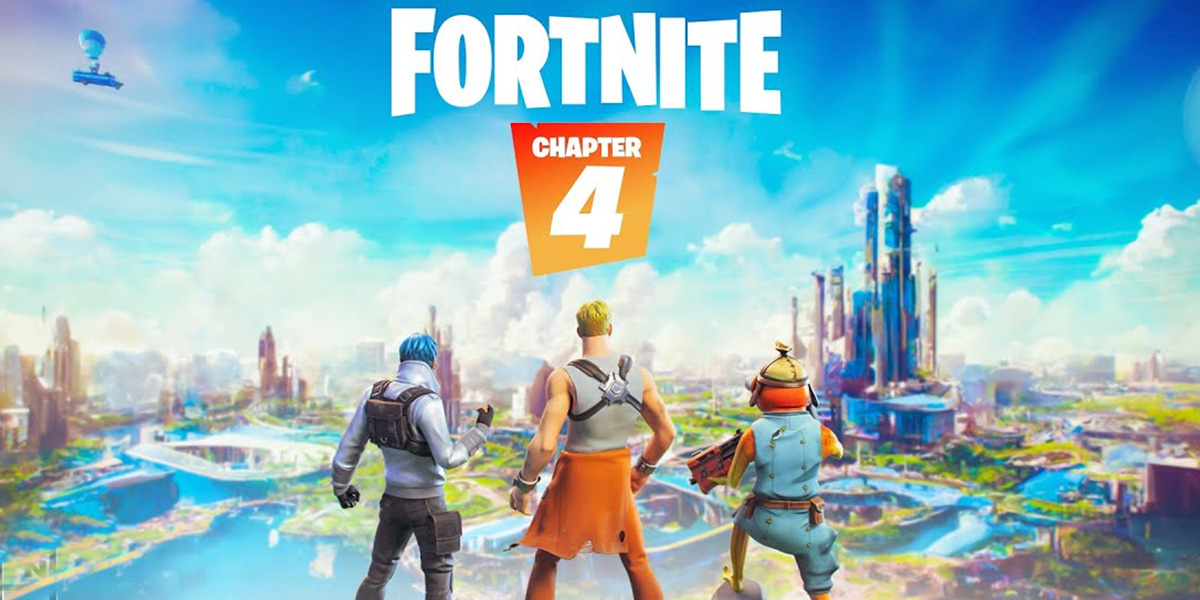 Season 1 of this chapter also introduced a cool new cast of combatants with the season's Battle Pass purchase. Progress through each stage of the battle to unlock all outfits from the cast. The cast in Chapter 4 Season 1 includes the "Star of the Show" Selene, Massai, Doom Slayer, Dusty, Nezumi, Helsie (Part of The High Stakes Club with Joni the Red), The Ageless and lastly right at the last stage, Geralt of Rivia himself.
The Fortnite Battle Royale Chapter 4 Season 1 further brings in some new replenishment options as well. These latest set of replenishments include slap berries, health-restoring jellyfish and slap juice. As for the Reality Augments, the new hosts include Light Fingers, Aerialist, Mechanical Archer, Supercharged and Soaring Sprints.
Moreover, Epic Games also announced the Chapter 4 Placement Cup along with the new season. The cup, scheduled to start on December 10, will include FNCS, Zero Build Cups, Divisional Cups, and Victory Cash Cups among other things.