Gaming has been a thing since we all first booted up our Nokia 3310s and played Snake for hours, long before our iPhones were clogged with hours of Candy Crush Saga. However, cellphones are gradually becoming effective gaming devices for more than just passing the time on the road, sitting alongside home consoles in every dedicated gamer's collection.
That is the power of today's smartphones. Fortnite and Call of Duty Mobile can appreciate their mobile platforms and portability for their incredible success. And it's no surprise given the power packed into the top cellphones available.
While the latest Apple and Samsung phones are capable of running the most demanding mobile games, the market is so large that dedicated gaming phones from Asus ROG, Red Magic, and Black Shark are available. Because there are just a few of these, we've also included the occasional 'regular' phone that also provides a good gaming experience.
The top phones for gaming that we recommend are listed below.
Red Magic 7 – Overall winner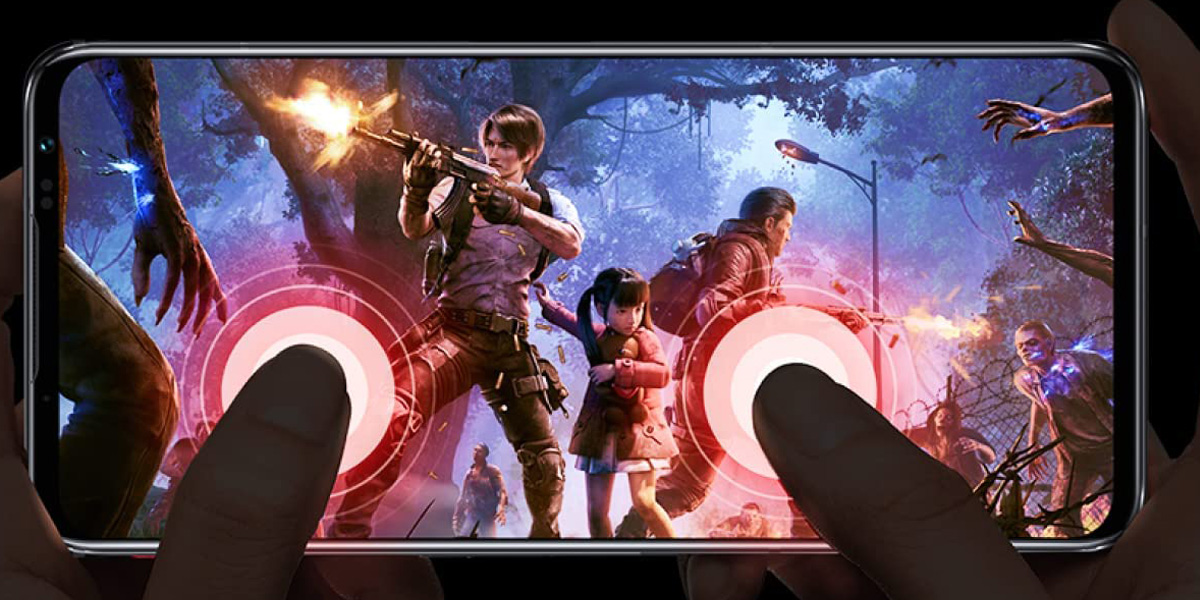 Nubia's Red Magic smartphones have a reputation for having some of the greatest gaming-focused displays available, and the Red Magic 7 is no exception.
At the heart of the device is a fast 6.8in 165Hz OLED panel with an astonishing 720Hz touch sample rate that outperforms almost every other smartphone on the market. Though there will be little change in real-world performance, it will certainly satisfy gamers' demand for the best of the best.
This is complemented with premium specs including Qualcomm's Snapdragon 8 Gen 1, 12/16/18GB of RAM, 128/256GB of storage, and an upgraded three-fan cooling system to keep everything operating smoothly even during long gaming sessions.
There are also a slew of gaming features, such as side-mounted touch-based shoulder triggers, enhanced haptic feedback, and the ability to customize performance on a per-game basis, all of which are indicated in Red Magic's 'Game Space' mode.
The one big letdown is the battery life, which is lower than that of its predecessor at 4500mAh and drains much faster when combined with the 165Hz display.
Black Shark 5 Pro – Most effective for physical triggers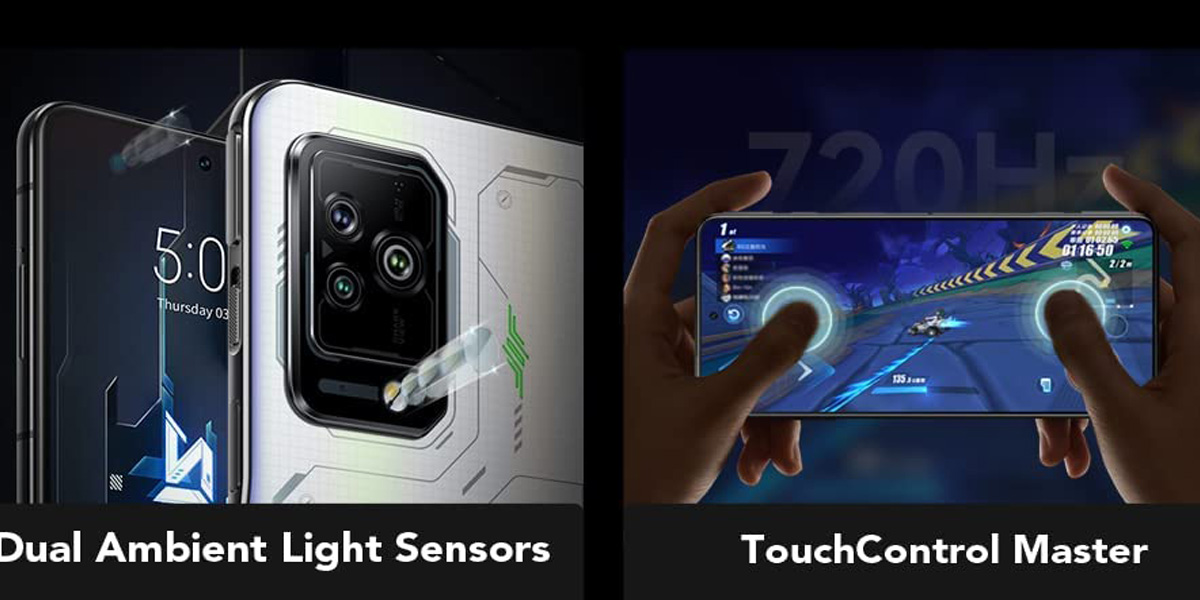 The Black Shark 5 Pro does not reinvent the wheel, but it checks all the boxes for gamers: a silky smooth 144Hz refresh rate, top-tier performance, gaming-specific features like magnetic triggers, gesture-activated shortcuts, and much more.
While the 120W charging remains intact, it gives some of the fastest charging rates available, delivering a full 100 percent charge in under 30 minutes, but with a smaller battery than competitors.
Unlike some competitors' touch-based triggers, the Black Shark 5 Pro includes magnetic triggers that spring up from the phone's body for a more traditional controller experience, making for a wonderful movable gaming experience without the need to carry additional devices.
Asus ROG Phone 6 Pro – Best ultra-premium smartphone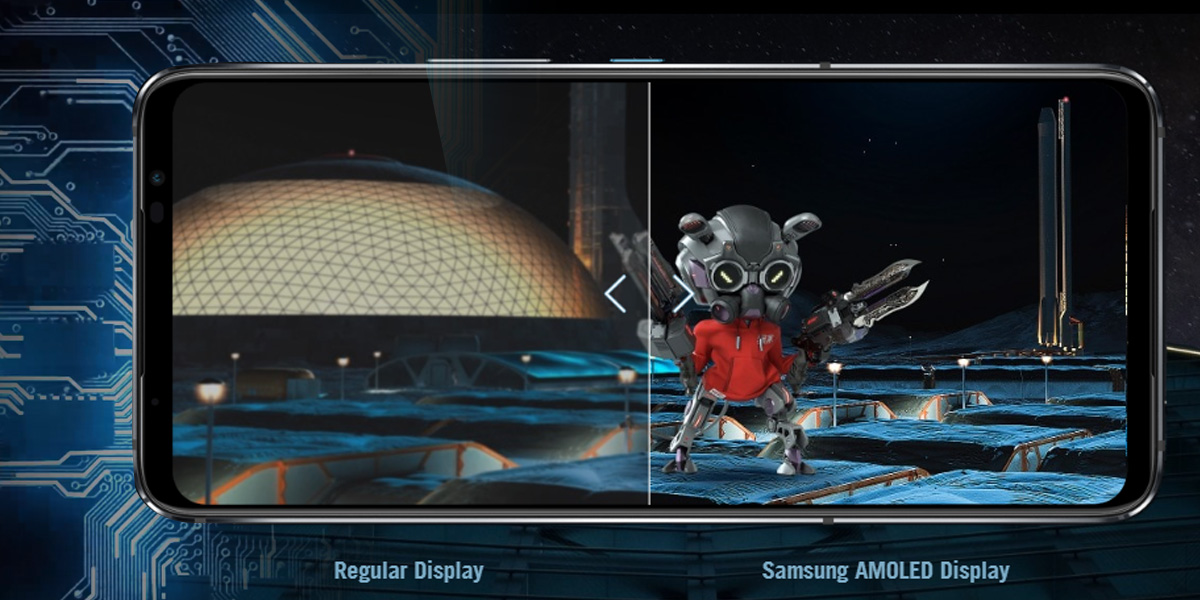 The Asus ROG Phone 6 Pro is undoubtedly the ultimate gaming phone, but it comes at a cost.
Because performance is a top priority, the phone is powered by the most powerful Snapdragon 8+ Gen 1 chip available.
Other features include a 165Hz AMOLED screen, a 6000mAh battery, and up to 18GB of RAM.
It also has a distinctive PMOLED screen on the back of the phone that displays incoming calls, alerts, and charge status, and it, like all ROG Phones, comes with a variety of optional supplementary accessories.
Poco F4 GT – A gaming phone that does not appear to be one.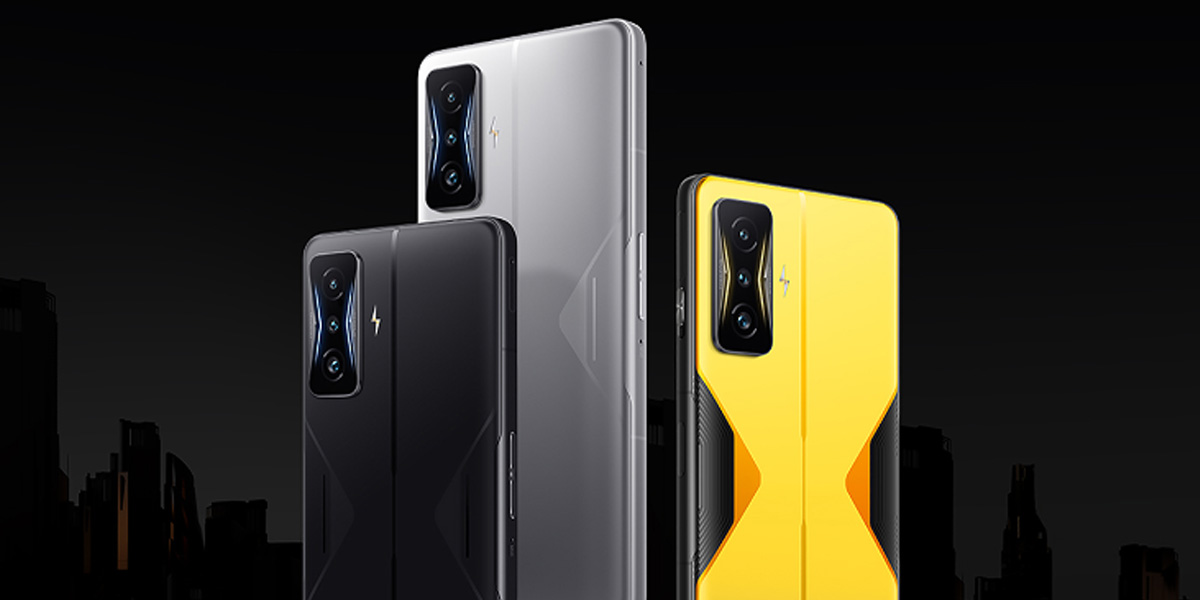 The Poco F4 GT is an attempt to create a gaming phone that is also appealing to non-gamers.
The F4 GT comes with the expected extreme hardware: a Snapdragon 8 Gen 1 chipset, a 120Hz AMOLED display, and up to 12GB of RAM, not to mention almost insanely quick 120W charging. It even has pop-up magnetic shoulder buttons, similar to the Black Shark 5 Pro.
However, the understated design ensures that it won't scream 'gamer' to everyone who sees it, and the shoulder buttons double as supplementary purposes outside of games, such as a camera shutter button.
Red Magic 7 Pro – Fastest display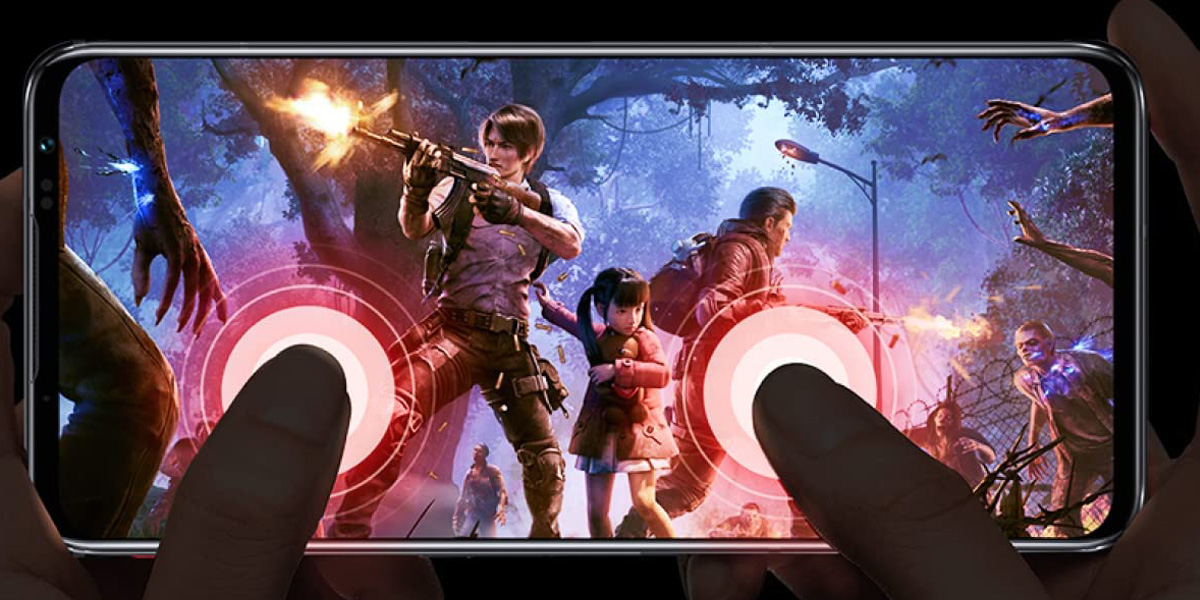 The Red Magic 7 Pro is an interesting phone, not least because it isn't an increase in every way over the regular Red Magic 7 – in fact, we'd suggest the regular model to most people.
The majority of the changes here are in the display. The first is that the 7 Pro has the most responsive display of any phone right now, detecting touch input at 960Hz – 960 times per second. That's a game changer, but there's a catch: the screen refresh rate is 'just' 120Hz, down from 165Hz on the standard 7.
Another difference is the addition of an under-display selfie camera. This helps to keep the 7 Pro compact and provides a lovely full-screen experience, but there is a trade-off: your actual selfies will be soft and over-processed.
This has a lot of power and a long battery life, but with a steep price tag, think about if you really need to upgrade from the Red Magic 7.
Also Read: Best Gaming Headphones Under 2000 for Mobile and PC: List of Top 7 Headset with Price in India
iPhone 13 Pro Max – Best Gaming iPhone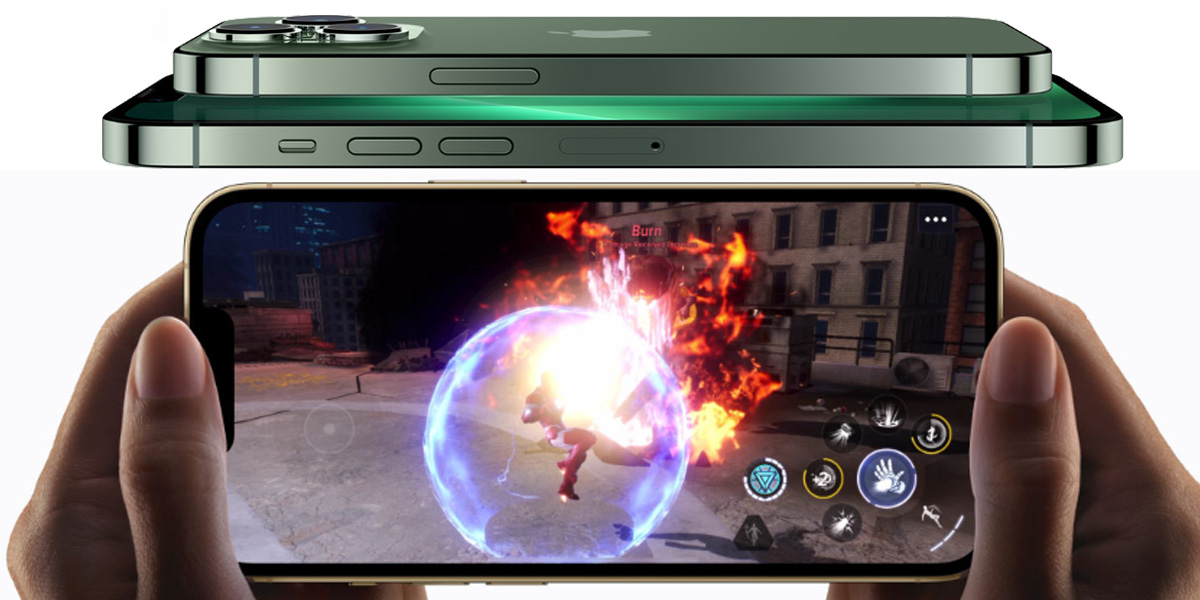 When it comes to iOS gaming, the 6.7in iPhone 13 Pro Max is unrivaled. Apple's 5nm A15 Bionic is one of the most powerful chipsets on the market right now, capable of handling almost anything without stuttering or lag – and our benchmarks back that up.
Importantly, the iPhone 13 Pro Max sports a gorgeous Super Retina XDR display, which makes iPhone games look amazing, whether they're free-to-play or the most recent Apple Arcade exclusives.
It's also one of the first iPhones to use a variable 120Hz refresh rate, providing the buttery-smooth refresh rate – and increased response time – that makes Android rivals so powerful.
There's also up to 1TB of storage, letting you carry a full library of mobile games in your pocket, and the battery life is the best of any iPhone to date, allowing for extended play sessions.
Oppo Find X5 Pro – Best Android gaming flagship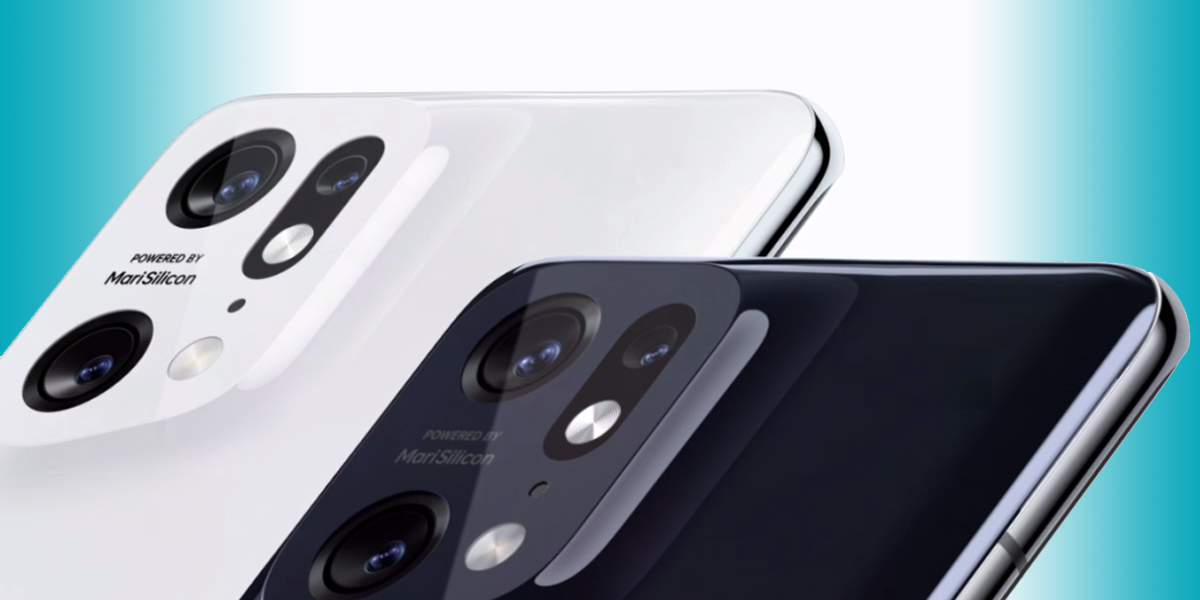 Though Oppo's top-tier Find X5 Pro doesn't appear to be much of a gaming phone – in fact, at 8.5mm thick and 218g, it's quite lightweight compared to the likes of the ROG Phone 5 – the slimline flagship has a surprise or two up its sleeve.
It's powered by Qualcomm's top-tier Snapdragon 8 Gen 1 processor, with 12GB of LPDDR5 RAM and 256GB of storage, and benchmarks show an outstanding handset capable of competing with specialized gaming phones.
There's also the 6.7in LTPO AMOLED panel to consider, which features a WQHD+ resolution and a buttery-smooth 120Hz refresh rate for a snappy gaming experience.
Aside from its gaming abilities, it includes all the bells and whistles you'd expect, such as 80W rapid charging, which will get you 94 percent charged in 30 minutes, and a triple-camera array, which delivers some of the most detailed images available – especially in low-light.
Asus ROG Phone 5 – Excellent for Accessories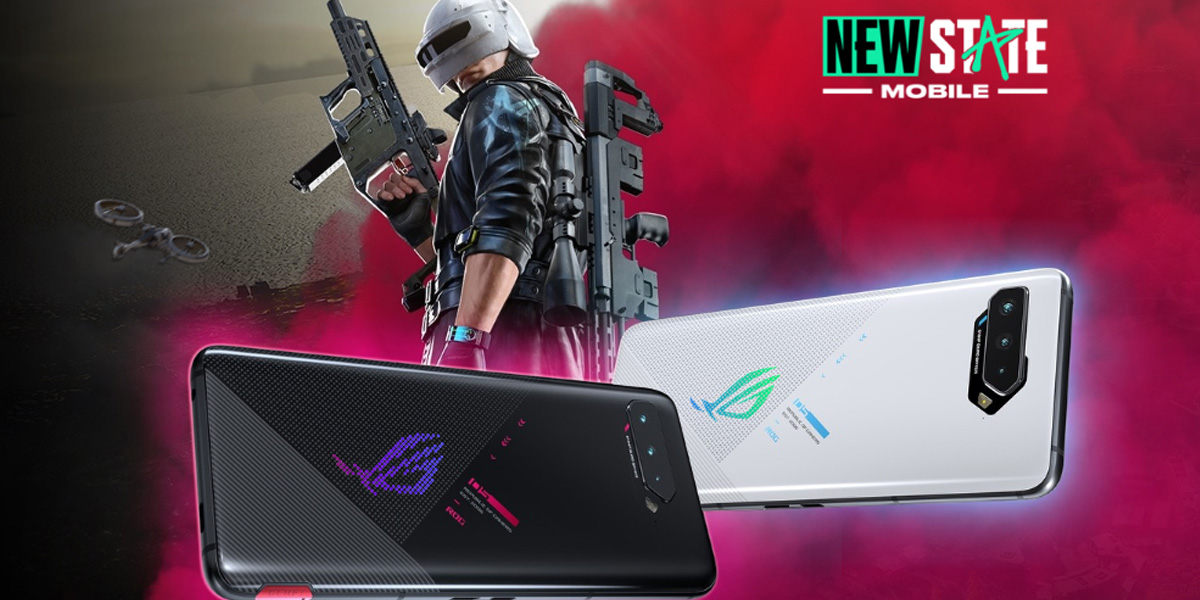 The Asus ROG Phone 5's hefty, gamer-like design may not appeal to the masses, but that is not the goal here.
With a 144Hz AMOLED screen, two 3,000mAh batteries, last year's top-end Snapdragon 888, and up to 16GB of RAM, Asus has emphasized gaming.
It can handle practically every game currently available on Android, with enough power left over to keep the phone operating for an extended amount of time – all at a lower price than big-name competitors.
Haptic triggers built into the side of the ROG Phone 5 improve the gaming experience even more, and if you want to take things a step further, the plethora of official accessories – including Nintendo Switch-Esque Kunai 5 controllers and the fan-powered AeroActive Cooler 5 cooling system – should be right up your path.
Despite the fact that they are unrelated to gaming, the cameras are excellent, which is rare for a gaming phone. We can only really complain about the size and weight, which are 10.3mm thick and 238g respectively, but that isn't that important in the gaming sector.
Red Magic 6R – Cheapest gaming phone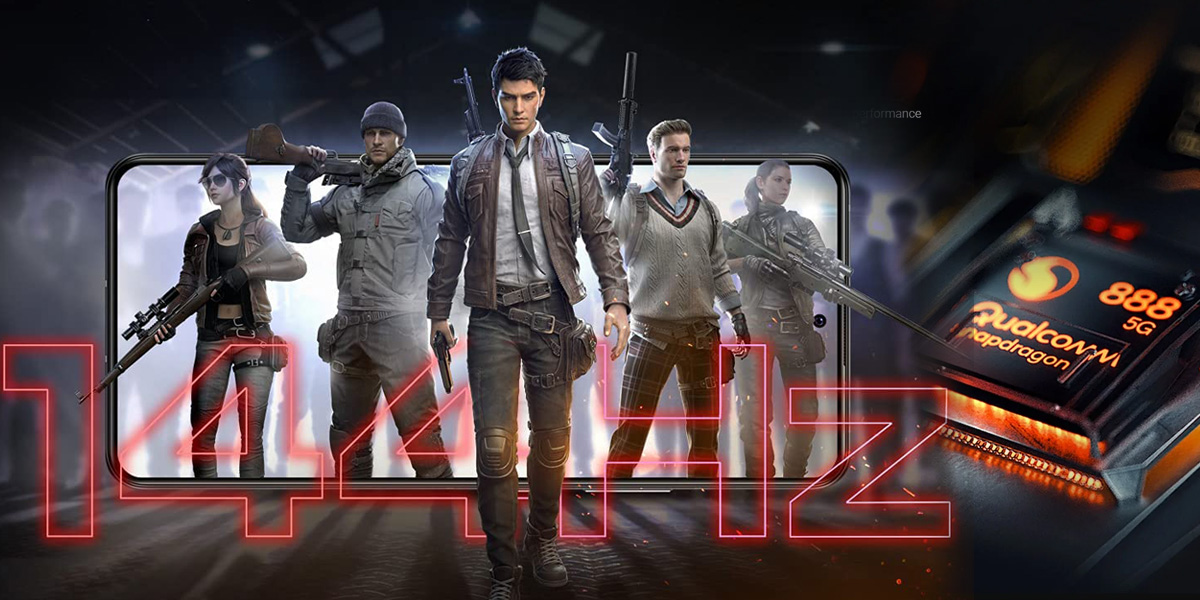 The Red Magic 6R is currently one of the cheapest gaming smartphones on the market, but that doesn't mean it lacks features or performance.
The 6.67-inch AMOLED display is significantly smaller than the flagship Red Magic 6, but it has the same 1080 x 2400 resolution and 400Hz touch sampling rate. The 144Hz refresh rate is slightly slower, but it's still in gamer territory, and the difference in real-world use is insignificant.
The powerful Snapdragon 888 is hidden behind the display and comes with 6GB, 8GB, or 12GB of RAM depending on the model. In terms of performance, it can compete with flagship gaming phones, but the lack of an active fan cooling mechanism means it gets heated much faster than pricier competitors.
The battery life is a huge letdown, with a 4200mAh battery only capable of offering all-day usage if the refresh rate is decreased from 144Hz to 90Hz.
Nonetheless, if you can overlook the battery life difficulties, the Red Magic 6R provides a premium mobile gaming experience at a reasonable price.
Poco X3 Pro – Best budget gaming phone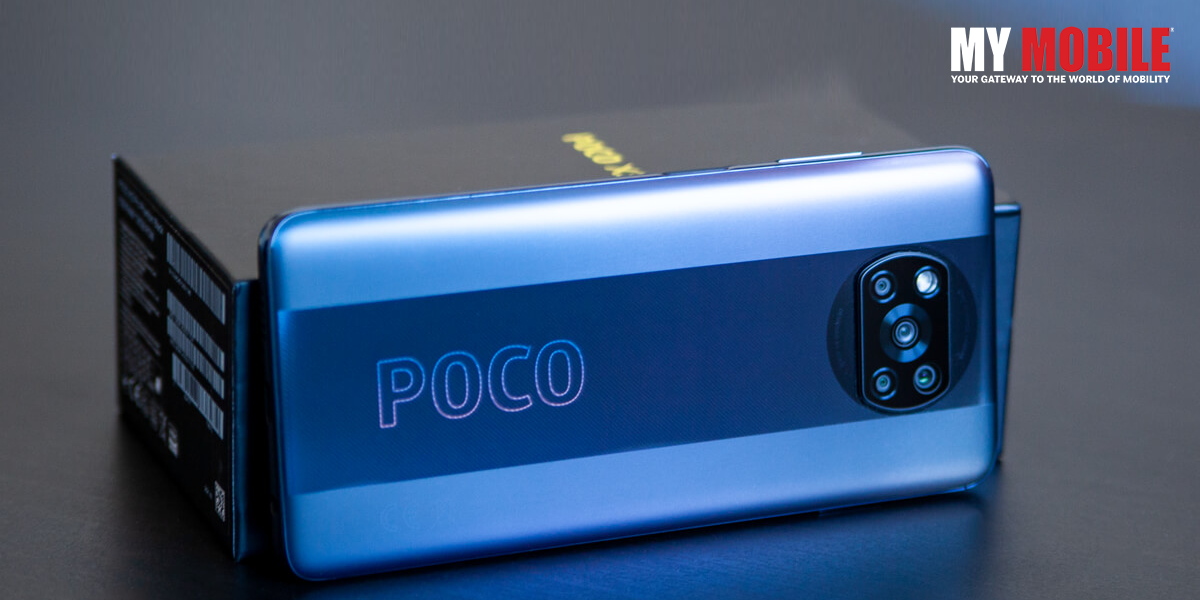 Xiaomi's Poco X3 Pro isn't a dedicated gaming phone, but it builds on the success of the popular Poco X3 NFC to give a quick performance at a low price.
The Snapdragon 860 is the major standout, which is an impressive achievement given the X3 Pro's cheap pricing. This is paired with 6 or 8GB of RAM and up to 256GB of storage, and the 6.67in LCD panel has a 120Hz refresh rate and a 240Hz touch response rate.
The big 5160mAh battery will fuel you through a few intense gaming sessions, and while the 33W wired charging isn't the quickest available, it's still rather quick.
Also Read: Acer Predator Gaming League 2022