It is not every day that you come across a new model of smartphone that is considerably superior to its predecessor despite having upgraded features. Asus has been a big tech giant that quickly rose from humble beginnings in 1989.
We all know how mobile games are the perennial weakness for the millennial generation and they can't do without it for long. The new model will completely bowl them over in many regards.
Asus has just launched two smartphones, ROG Phone 6 and ROG Phone 6 Pro, where you can avail all your favorite games and renowned features although there are some differences that set both models apart.
The back panel design and RAM storage configurations are what tells them apart from one another while the remaining features and specs are the same. ROG Phone 5s Series were a huge success and everyone thought they could not do any better.
However, Asus has one upped the game with upgraded features for the new models so that it works well for the new generation because they can't never be satisfied and always want new stuff.
Smartphone Design
It is difficult to rival Asus ROG because their design is always a cynosure of all eyes with ROG Phone 6 Pro being no exception. The imprint '06' indicates the 6th generation of mobile phones where 'Dare to Play' is imprinted in bold.
Being nearly 240 kg, it isn't easy to carry around in your pocket with the vision display being bigger than the previous models where you can behold 60 graphics for new scenarios that are there.
Unlike a few other designs, this model does not wobble when placed on a flat surface and is only available in white colour as of now with an IP rating of IPX4.
Unlike a few other designs, this model does not wobble when placed on a flat surface and is only available in white colour as of now with an IP rating of IPX4. In India it is available in only single configuration of 18GB and with a RAM of LPDDR5 and 512 GB of UFS 3.1 with the starting price being Rs 89,999.
The previous models of Phone 5 Pro and Phone 5 Ultimate had the same configuration but what makes ROG Phone 6 Pro stand out is the quantity of RAM in a new smartphone that is much more than the RAM of a laptop.
With a storage of 256GB and RAM 12GB, it costs around Rs 71,999 although there is no expendable internal storage on either of them. While ROG Phone 6 is available in phantom black, ROG Phone 6 Pro is only in storm white.
While the basic design is made of metal and glass similar to that of previous models, the IPX4 rating mentioned above indicates that it is completely immune to liquid, which is a first for a premium gaming smartphone while a standard model too is water proof.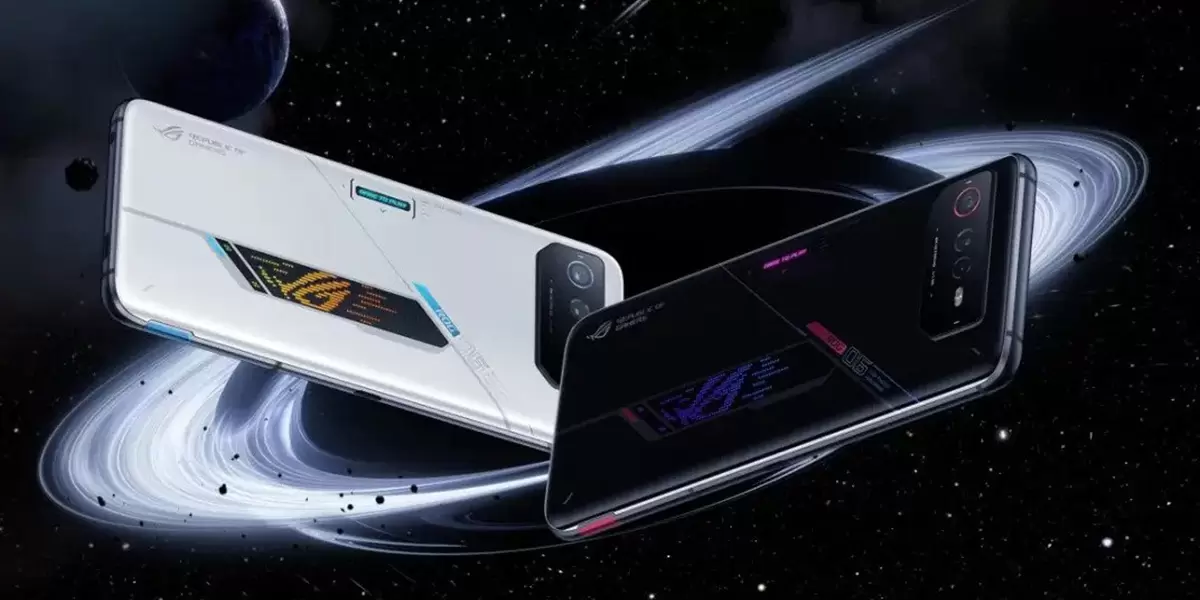 Entertainment Guarantee
ROG Phone 6 Pro isn't your typical Android as it solely focuses on mobile game aficionados that are totally preoccupied with them, which is why Phone 6 Pro has features that'll guarantee non-stop entertainment to those that want it.
Youngsters have become more demanding when it comes to mobile games and they always want up to date features and ROG Phone 6 Pro obliges. There are two USB C-ports one at the side and the other on the bottom, which makes it easy to charge it both horizontally and vertically.
It is difficult to win any mobile game without cheat codes, which is why Game Genie is such an important feature that is now found in the dashboard of the in-game option that can be opened by swiping down the screen.
The settings available on this menu include X-Mode, blocking notifications, refresh and many others. The camera is 12 megapixel Sony IMX663 meant for taking selfies while the primary camera is at the back that is a Sony IMX775 50 megapixel without OIS.
Also Read Here: ASUS ROG Phone 6 is set to debut on July 5, here is what we know about the smartphone so far
Conclusion
To sum up, Asus ROG Phone 6 Pro is the best model of smartphones in this series until now but Asus will continue to sell ROG Phone 5s so that they can purchase it easily without any problem.
Also Read Here: Asus ROG Phone 6