After dealing with years of rumours and speculations about the development of this project, fans could finally take a sigh of relief when Marvel's Thunderbolts was officially confirmed. However, an official confirmation didn't mean that the wave of speculations died down because as far as we can tell, things around the project are still not clear. So, we are bringing to you everything that we know about one of the most hotly anticipated MCU movies, Thunderbolts and its cast, trailer, and release date among other details.
The official word on the project was revealed during the recently concluded San Diego Comic-Con 2022. The President of Marvel Studios, Kevin Feige disclosed the schedule of the Marvel Cinematic Universe for the next few years, which has a complete slate of movies and series lined up for the fans. It includes projects for the rest of Phase 4 and the upcoming Phase 5. While every other show and movie was announced, the anti-hero team of the Thunderbolts Phase 5 was confirmed, along with the plan of their own movie in 2024.
As per the confirmation during San Diego Comic-Con 2022, Marvel's Thunderbolts is slated for a July 26th, 2024 premiere. The plan also discloses that the movie will hit the streaming platform, Disney Plus after 45 days of theatrical release.
Another latest official word on the project came from David Harbour. The Stranger Things star plays Red Guardian, a character that made MCU debut with Black Widow in 2021. Harbour, while speaking to one of the media personnel, said,  "It's really cool. We introduce a thing that's super cool. It's vital. I'm psyched that Julia Louis Dreyfus' character is going to be, in a bigger way, explored. One of the things you'll probably know is that me and Florence dynamic will be in there and explored in a way that's really cool."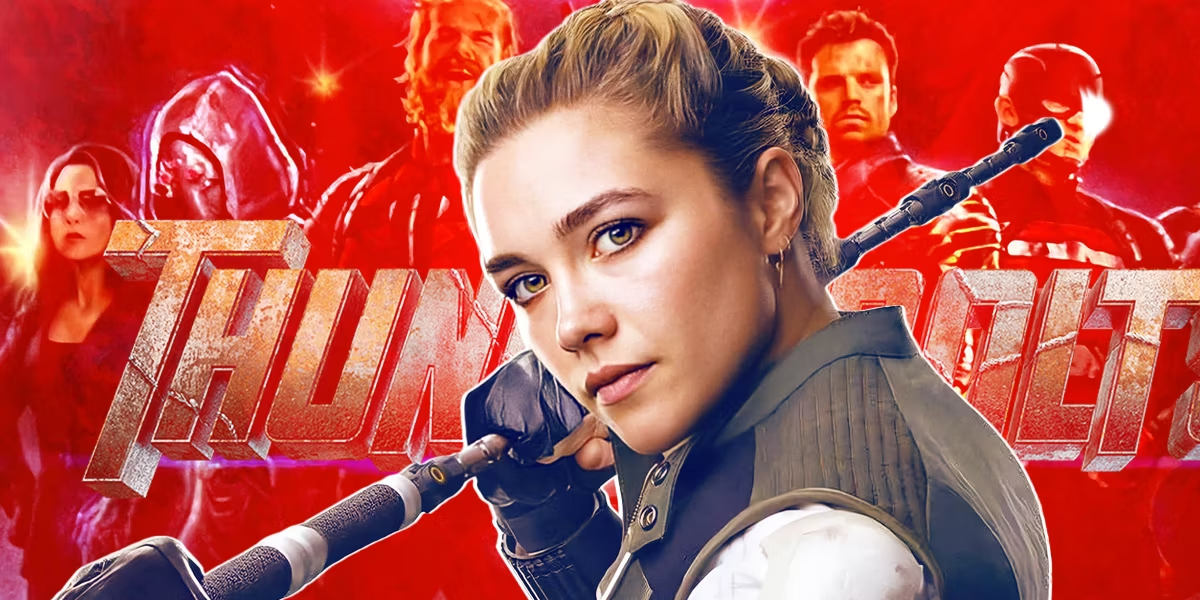 While giving more insight into the cast of Thunderbold, Harbour further said, "all these guys, Sebastian's character, Wyatt's character, I just love this mercenary element in the MCU. MCU has always been sort of elevated in a certain way. Captain America, even Iron Man, although he has egos, is always in it for the right reasons or ultimately does the right thing. And I like these guys who are a bunch of losers or a bunch of guys who can't quite get it right. And so far what they've pitched me just feels really cool."
As for the cast, Marvel fans will be excited to know that a lot of their favourite characters will mark a return with Thunderbolts. While not the entire list of the cast is out yet, below are some of the characters that are confirmed as of now:
Bucky Barnes (Sebastian Stan)
Yelena Belova (Florence Pugh)
Val (Julia Louis-Dreyfus)
Red Guardian (David Harbour)
Taskmaster (Olga Kurylenko)
US Agent (Wyatt Russell)
Ghost (Hannah John-Kamen)
Now that the official word of confirmation has arrived, the next thing that every Marvel fan would be waiting for is the trailer release. For a project that is slated to hit the screen in mid-2024, a trailer can be expected somewhere around early 2024. However, this is mere speculation as Marvel has not provided any official date or timeline for the trailer release.