Samsung launched the Galaxy Watch 5 series and Galaxy Buds 2 Pro, as well as the Galaxy foldable line-up for this year, on Wednesday (August 10). The wearables have superior design, specifications, and features.
The alleged promotional images for the Galaxy Watch 5 series and Galaxy Buds 2 Pro were shared on Twitter by tipster Roland Quandt. The wearable is displayed in multiple colour variations in the leaked renderings, with a circular dial shape similar to prior versions.
The renderings also show rapid charging capability in the upcoming models, which is consistent with previous leaks. Previous reports stated that the Galaxy Watch 5 versions would support 10W fast charging. They will track basic fitness activities such as steps and may offer a variety of sports modes.
Also Read: CES 2023- Affordable Samsung Galaxy A14 5G Phone Announced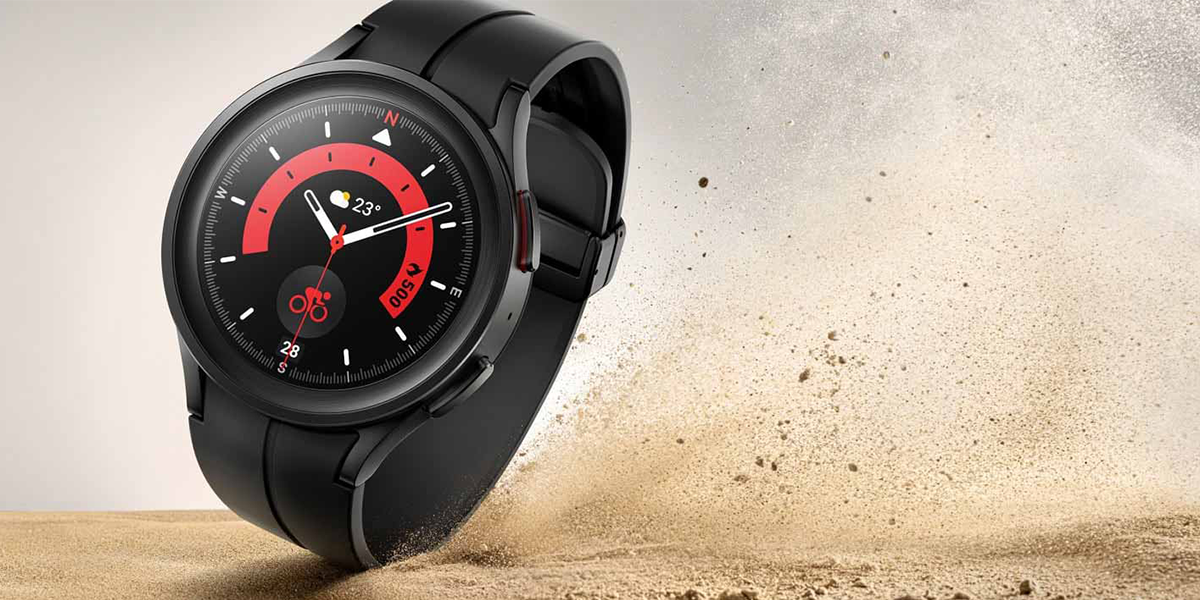 Samsung Galaxy Watch 5, Watch 5 Pro specifications and features
The Galaxy Watch 5 and Watch 5 Pro are part of the Samsung Galaxy Watch 5 series. The Armor Aluminium Vanilla Watch 5 is available in two sizes, 40mm and 44mm. The Watch 5 Pro, on the other hand, has a larger size of 45mm. Titanium is used in its construction. Samsung has recently switched to Sapphire crystal displays on its new smartwatches, which are said to be more resistant.
The Galaxy Watch 5 combo is powered by the Exynos W920 chipset, which is paired with 1.5GB of RAM and 16GB of internal storage. The battery in the Watch 5 (40mm) is 284mAh, whereas the battery in the Watch 5 (44mm) is 410mAh. The Watch 5 Pro has a substantial 590mAh battery life.
The smartwatches run WearOS 3.5 with Samsung's One UI Watch 4.5 on top. Both models include a variety of sensors, such as an optical heart rate sensor, an electrical heart rate sensor, a temperature sensor, a bioelectrical impedance sensor, an accelerometer, a light sensor, a gyro sensor, a barometer, and a geomagnetic sensor.
Also Read: Samsung Galaxy Watch 4
The series includes LTE as well as Bluetooth and Wi-Fi connectivity. It also supports NFC. Both have a 5ATM IP68 rating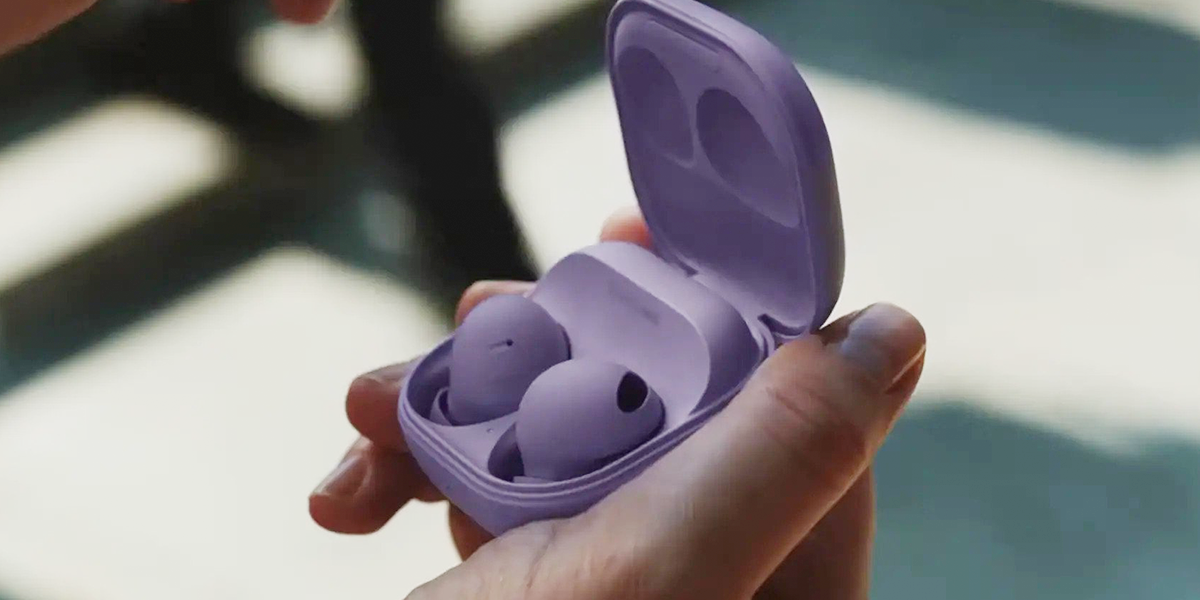 The Galaxy Buds 2 Pro Specifications
The Galaxy Buds 2 Pro have 10mm audio drivers as well as a tweeter speaker for high tones that is 5.3mm in diameter. The Buds 2 Pro's capability for 360-degree audio results in a studio-quality listening experience.
The Buds 2 Pro's Active Noise Cancellation feature reduces ambient noise by 33dB. It can last up to 8 hours after being charged. The charging case contributes to an increase in charge time of up to 29 hours. Bluetooth 5.3 connectivity is supported by the Buds 2 Pro. It can be charged using both the USB Type-C port on the charging case and wireless charging.
The Buds 2 Pro feature 24-bit hi-fi audio playback, which is only available on Samsung devices running One UI 4.0 or higher. While it lets individuals switch between linked Samsung devices easily, it does not allow users to connect to two devices at the same time. For hi-fi wireless playback, it supports Samsung's proprietary SSC HiFi codec.
Also Read: How to Reprogram the Buttons on the Samsung Galaxy Watch 5
Updates from the Previous Versions
The Galaxy Watch 5 initially doesn't appear to differ significantly from the Watch 4 in terms of its appearance. Both have the same 40mm and 44mm sizes, but the new ones have technically larger screens, measuring 1.2 inches and 1.4 inches (up from 1.19 and 1.36 inches, respectively).
One noticeable difference this year is that the watches now use Sapphire Crystal glass, which Samsung believes makes the displays 60 percent more resistant to scratches than their predecessors.
The Galaxy Watch 5 appears to be a little monotonous in comparison to last year's model. The most prominent difference this time is a new skin temperature sensor that will not be active at launch, while other upgrades, such as greater durability and curvature, are less visible. We can't blame Samsung for a lacklustre generation of smartwatches, though, because the Galaxy Watch line is already probably the best Android wearable. After all, it's difficult to constantly surprise the industry with new features.
Also Read: Samsung Galaxy Buds2 Pro Review
Additionally, the company changed the shape of the watch case's underside to enhance the surface area that would come into touch with your wrist. This should result in more consistent and precise biometric readings from the sensors, even when you thrash your hands around.
The Watch 5, like previous versions of the Galaxy Watch, has a touch-sensitive bezel that you can drag your finger along to cycle between apps and notifications. However, I found myself mistakenly triggering display features while attempting to browse through several workouts using the bezel. If you miss Samsung's physical rotating bezel, you can still buy the Watch 4 Classic, which will be sold alongside the Watch 5 series.
Samsung Galaxy Watch 5, Watch 5 Pro, Buds 2 Pro price in India, availability
The Galaxy Watch 5′s Bluetooth-only and LTE variants start at $279 (Rs 22,100) and $329 (Rs 26,050), respectively. The Watch 5 is available in Graphite, Silver, and Pink Gold, while the 44mm Watch 5 is available in Graphite, Silver, and Sapphire. The Watch 5 Pro Bluetooth-only and LTE variants cost $449 (Rs. 35,500) and $499 (Rs. 39,500), respectively. It is available in several colours, including Black Titanium and Gray Titanium.
The Buds 2 Pro is now available for $229 (Rs 18,100). It is available in Graphite, White, and Bora Purple.
Also Read:- Samsung reveals Starbucks co-branded cases for Galaxy S22 and Galaxy Buds 2