Anybody can sing! Anybody can sing well! A fact that Riyaz wants to prove beyond doubt. Riyaz was built to learn singing for self-learners. Today, they resort to recorded learning material available on various platforms. However, there's a challenge in learning from DIY lessons – feedback. If we don't get constructive and constant feedback, it becomes challenging to improve. Riyaz's unique way of addressing the challenge is providing real-time feedback for continuous improvement. It challenges the conventional way of learning, which lacks accessibility and affordability.
My first impressions of the app are brilliant – the ease of use and almost instant results are addictive. Riyaz is built on a unique technology that makes improving your voice modularity and control easy. Riyaz allows users to receive real-time feedback, which brings iterative improvements. As the same suggests, Riyaz focuses on consistent practice and feedback loop to improve the quality and ability of one's singing repertoire.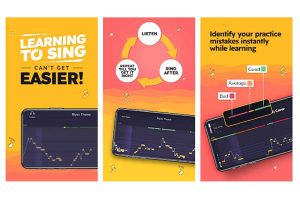 Gopala Krishna Koduri established the brand in 2019 to bring a fresh perspective to learning singing. He launched Riyaz to a stellar reception from casual and hobby learners in India and abroad. Today, Riyaz is a prime means of music learning for college-goers in Tier 2/3/4 towns like Jaipur, Nagpur, Agra, Meerut, Panipat, Kota, and Bhilwara (primarily aged 18-23) and employed professionals in metros like Delhi, Mumbai and Bangalore and countries like USA, UK, Canada and Australia (primarily aged 24-40).
Also Read: Practically Review: Learn things in a fun and simple way with this app
Getting Started
Once the application installs and you follow an easy log in process, you get various options to select. These vary from merely practicing, expanding knowledge in different genres, or learning basics. You have to choose your age group to tune lessons based on your voice. You also get to choose options for the type of songs and language you prefer. And with that, you're set. Additional features include selecting a particular verse to begin with, instructions for headphone usage and gamified prompts.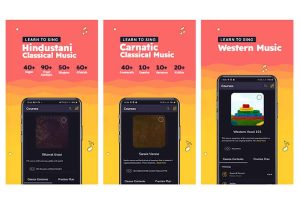 Top USPs and Features
Riyaz's proprietary technology stack offers a unique music learning model through both practice-able content and real-time actionable feedback during the learning process.
Riyaz's content transformer engine can transform any content from any genre to be practice-able and learnable. This unlocks the immense learning potential from an ocean of content.
The singing evaluation engine holds a 'mirror' for the users singing. It compares them to the reference and helps them self-correct their mistakes instantly. In other words, it acts as an on-demand teacher.
Together, this approach is geared to encourage everyone to continue pursuing singing excellence.
User-friendly and interactive UI/UX: Everything about Riyaz is inviting and interesting for the patrons, from the colours to the sounds.
Conclusion
"Singing brings us all together without barriers of language and culture." Riyaz strengthens this connection even more. It allows people to pursue a passion that wanes with time. The platform will enable you to rekindle love, a hobby, or be able to hymn the adventure of a lifetime. Riyaz creates a community of everyday singers brought together by passion and technology.
Also Read: OckyPocky Review: Early learning redefined with this platform