OLED vs QLED – Which is the Best TV to Buy?
Two fundamentally different TV technologies, QLED and OLED, have similar names that happens & creates confusion for the customer. If you're buying a new TV, you'll want to know the differences between each one which is a genuine concern as a buyer.
OLED beats QLED, but you can save some money with QLED.
When you are making a new house or the when there are tv deals during holiday shopping season the best thing is to upgrade your tv technology. The best tvs shoe extra features like HDR, 120Hz &HDMI 2.1 many TVs include all of these plus are available at the best tv deals making it tough to tell the difference when deciding what tv to buy.
Unlike the rest of those TV tech terms, QLED and OLED are actually fundamentally different, even though they're only one letter apart.
The confusion as a consumer, however, can be too much with the different versions of television displays available in the market today. If you too are confused about which is better OLED or QLED or LED, in this article, we have TV technology explained with proper reasoning about the best TV to buy as a consumer. So, let's get into it.
TV Technology Explained – OLED, QLED and Other Screen Types
To understand the difference between OLED and QLED television displays or any other current form of TV display technology, we need to first understand that every TV screen is made of tiny particles called pixels. These display pixels combine the three primary colours to form the images we see on the screen. So, when we talk about display type in television, we are actually talking about the different ways in which these pixels can be formed and lit up using software and hardware improvements.
After many transformations from CRT to LCD displays, the use of LEDs which is Light Emitting Diode was finally introduced to improve power efficiency. So, an LED TV is basically just an LCD TV where the LED is used as a light source for the LCD display. LED TVs have different forms depending on whether the arrangement of the LED light bulbs is around or behind the LCD TV. These different arrangements of light bulbs are actually the different display versions we see in the market, i.e. ULED, QLED, Nano cell and LED TVs.
OLED, on the other hand, is a different innovation and is an improvement from all LCD-based screen types we discussed above.
QLED vs. OLED: General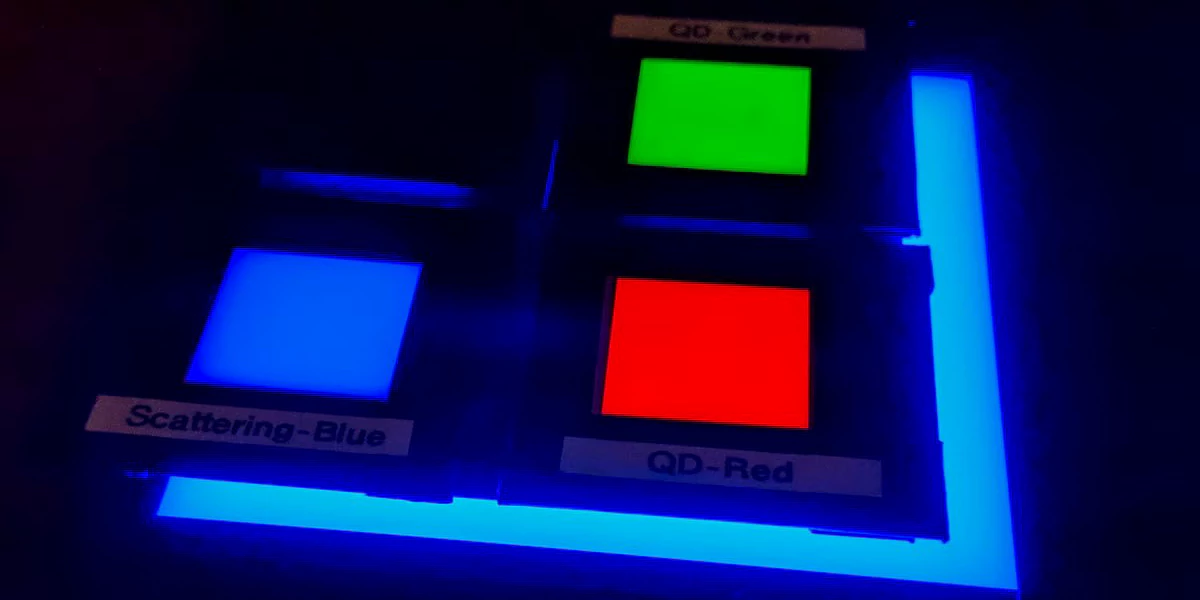 Current state of TV Tech
* OLED stands for "organic light-emitting diode."
* QLED (according to Samsung) stands for "quantum dot LED TV."
* OLED is a fundamentally different technology from LCD, the major type of TV.
* QLED is a variation of LED LCD, adding a quantum dot film to the LCD "sandwich."
* OLED is "emissive," meaning the pixels emit their own light.
* QLED, like LCD, is "transmissive" in its current form and relies on an LED backlight.
QLED TV is just an LCD TV with quantum dots. Qled is closer to regular old LCD than it is to OLED.
What is Quantum Dots ?
Quantum dots are are microscopic molecules that, when hit by light, emit their own differently colored light. In QLED TVs, the dots are contained in a film, and the light that hits them is provided by an LED backlight.
That light then travels through a few other layers inside the TV, including a liquid crystal (LCD) layer, to create the picture. The light from the LED source is transmitted through the layers to the screen's surface, which is why we say it's "transmissive.
An OLED TV is not an LCD TV
LCD is the dominant technology in flat-panel TVs. It's cheaper than OLED, especially in larger sizes, and numerous panel-makers can manufacture it. OLED is different because it doesn't use an LED backlight to produce light.
Instead, light is produced by millions of individual OLED subpixels. The pixels themselves are tiny dots that compose the image to emit light, which is why it's called an "emissive" display technology. That difference leads to all kinds of picture quality effects, some of which favor LCD (and QLED), but most of which favor OLED.
Samsung & Sony are going to debut the first OLED Tvs made by Samsung display which will have improved colour and brightness compared to current OLED TVs because they use quantum dots -just like QLED TVs. Called QD-OLED or QD Display, they're sure to be quite expensive at first, even more than standard OLED TVs, but prices will come down eventually.
Difference Between OLED and QLED – Which is Better?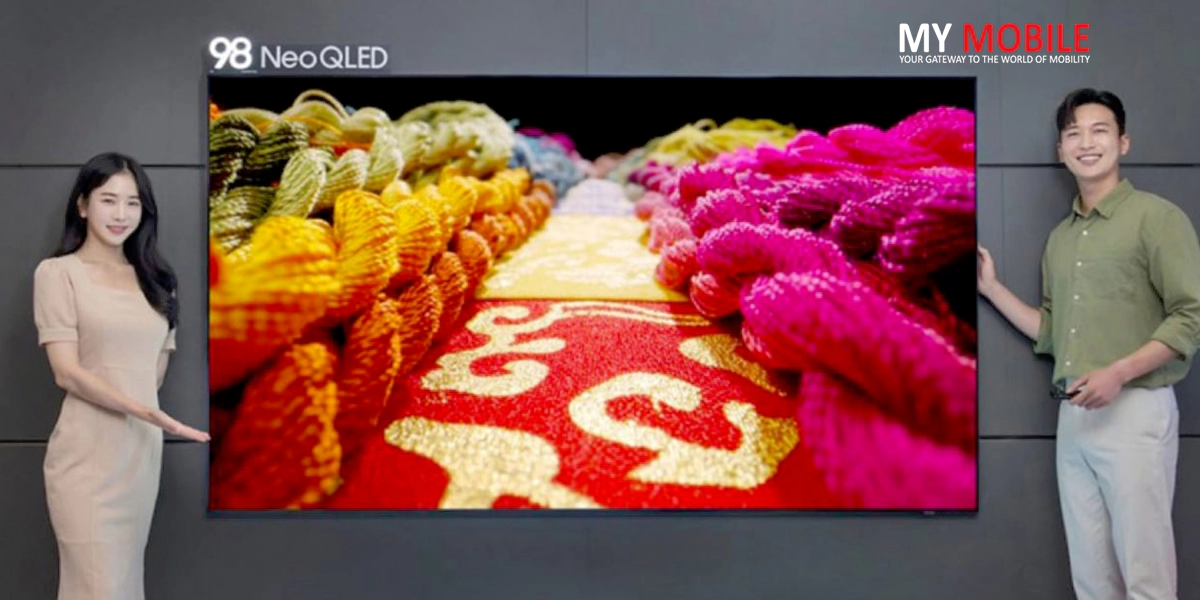 QLED Vs OLED. Which is TV Technology is right for you ?
Here's a quick glance at OLED and QLED Pros and Cons
Type of Screen
Pros
Cons
OLED
Better contrast

Deep black

Lighter and thinner displays

Wider viewing angle

Quick response time with minimum lag

Crisp image without colour bleed

Less bright

Only available for large displays

Higher chances of image retention

Higher chances of image burn-in

Expensive

QLED
Better brightness

Enhanced Lifelike colours

Bright whites

Larger range of size

Narrower view angle

Low contrast

Thicker display as compared to OLED screens

More power consumption due to the backlight

Slower response time and lag
Before we get to QLED, let's understand what makes OLED the more expensive TV technology. To start with OLED comes in a thinner panel due to not having the whole backlight panel we see in most LED TVs. From a sheer design standpoint, OLED manufacturers can do a lot more.
Moreover, with OLEDs, you can have nearly unlimited viewing angles. This means no matter what angle you are sitting at, the TV is going to look equally great. OLEDs also give incredibly high response time. This means watching fast-moving visuals such as sports telecasts, there will be almost no motion blur.
However, OLEDs are not always optimum because each diode is emitting its own light there is a limit to how much light each one can put out. This is really the biggest issue with OLED as it results in a bright picture but not nearly as bright as what QLED can produce.
Moving on to QLED, they are known for producing extremely bright colour accurate pictures. This allows the QLED TV to provide impressive HDR images and users will not even have to worry about image burn-ins. Moreover, QLED offers bright whites and a larger range of sizes as compared to OLED displays.
QLED vs. OLED Image Quality
QLED TV picture quality varies more than OLED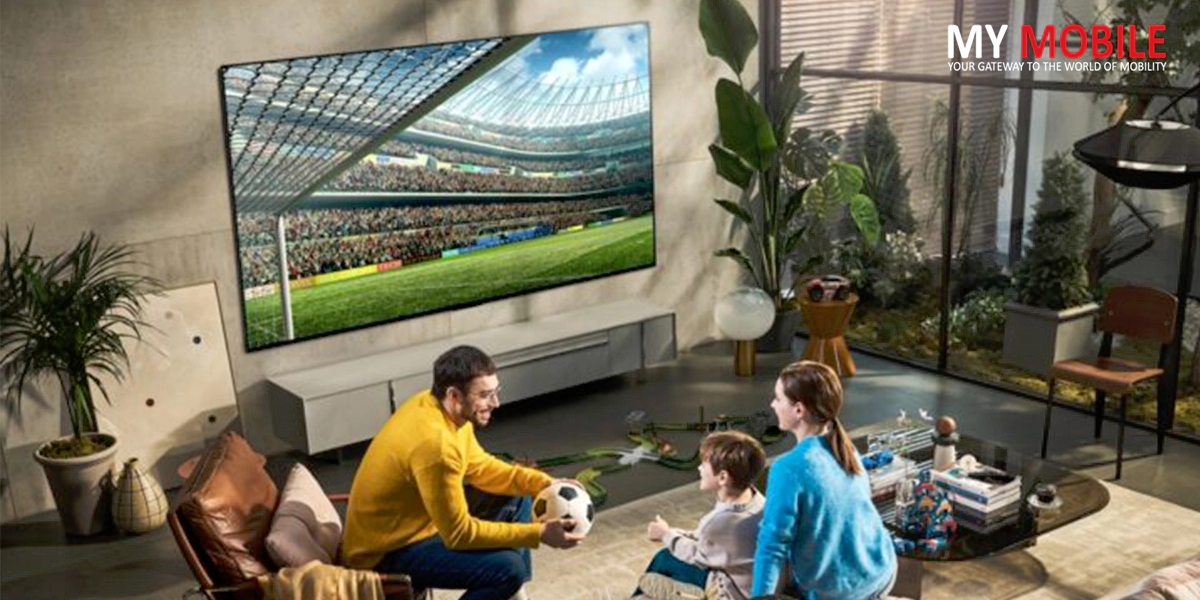 Samsung and TCL each have multiple QLED series and the most expensive ones perform a lot better than the cheaper ones. That's mainly because the biggest improvements in the picture quality of QLED sets don't have much to do with quantum dots. They are a result of mini-LED backlights, better full-array local dimming, bright highlights and better viewing angles, which help them outperform QLED (and non-QLED) TVs that lack those extras.
OLED has better contrast and black level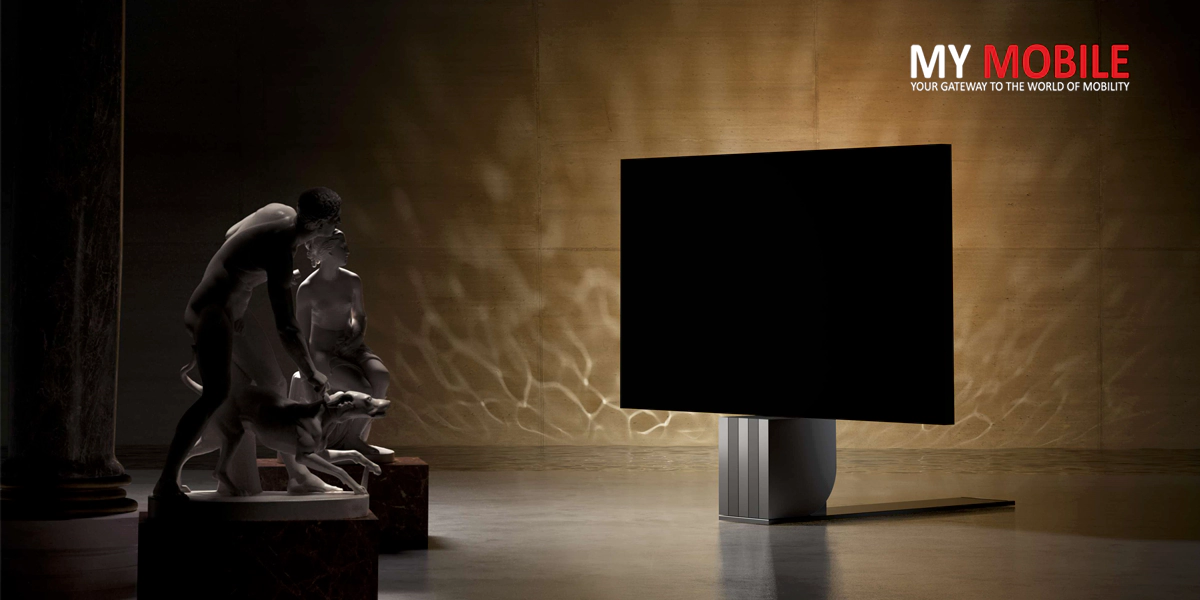 The most important image quality factors is black level, and their emissive nature means OLED TVs can turn unused pixels off completely, for infinite contrast. QLED/LCD TVs, even the best ones with the most effective full-array local dimming, let some light through, leading to more washed-out, grayer black levels and blooming around bright sections.
The brightest QLED and LCD TVs can get brighter than any OLED model, which is a particular advantage in bright rooms and with HDR. OLED TVs can still get plenty bright for most rooms, and their superior contrast still allows them to deliver a better overall HDR image than any QLED/LCD TV.
OLED has better uniformity and viewing angles
With LCD-based displays, different areas of the screen can appear brighter than others all the time, and backlight structure can also be seen in some content. Even the best LCDs also fade, lose contrast and become discolored when seen from seats other than the sweet spot directly in front of the screen. OLED TVs have almost perfectly uniform screens and maintain fidelity from all but the most extreme angles.
Resolution, color, video processing and other image quality factors are basically the same between QLED vs OLED
Most QLED and OLED have the same resolution & 4K and both can achieve 8K Neither technology has major inherent advantages in color or video processing, although QD-OLED could deliver improved color.
QLED can get Bigger, Smaller & (Cheaper)
OLED TV sizes
* 42-inch
* 48-inch
* 55-inch
* 65-inch
* 77-inch
* 83-inch
* 88-inch
* 97-inch
Meanwhile, as QLED TVs are LCDs they are able to be made in a greater range of sizes. Non-QLED LCD TVs can get even smaller.
QLED TV sizes
* 32-inch
* 43-inch
* 50-inch
* 55-inch
* 58-inch
* 65-inch
* 75-inch
* 82-inch
* 85-inch
* 98-inch
QLED and LCD have over OLED is the cost of mainstream sizes over 65 inches. Large televisions are fastest growing segment of the market show no signs of slowing down. 77-inch OLED TVs cost $2,500 and up, significantly more than most 75 inch tvs in larger sizes the difference is even more drastic.
OLED Burn-in
Burn-in happens when a persistent part of the image navigation buttons on a phone or a channel logo, news ticker or a scoreboard on a TV, remains as a ghostly background no matter what else appears on screen.
All OLED screens can burn-in, and from everything I know, they're more susceptible than LCD displays, including QLED.
Price Difference Between OLED and QLED – Best TV To Buy in Today's Market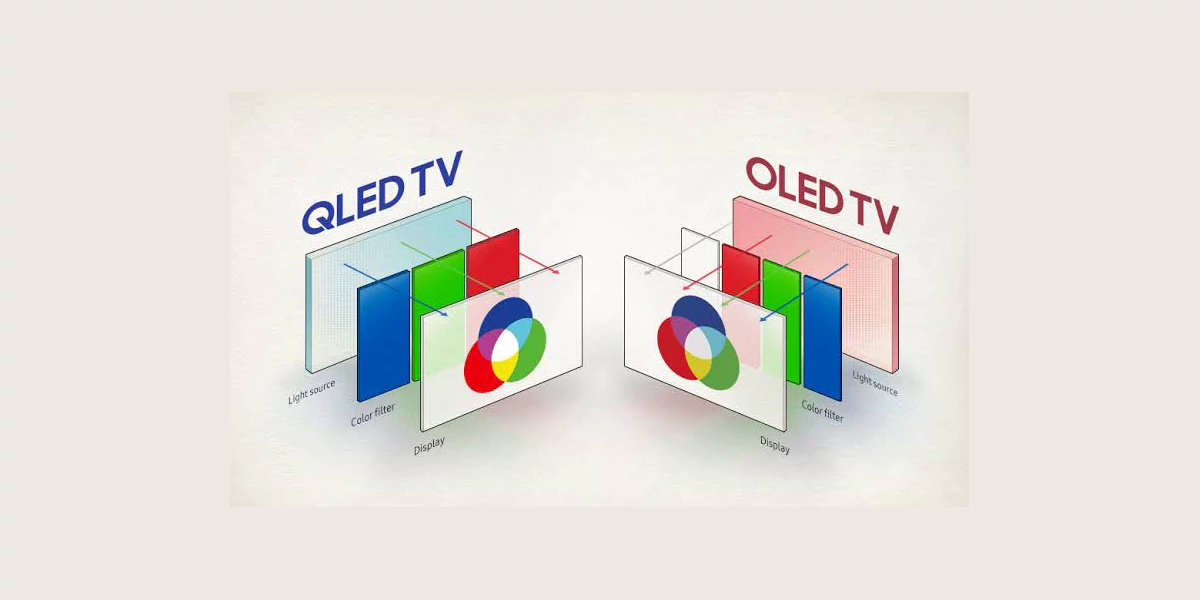 The price difference between OLED and QLED is where the decision of the best TV to buy often ends. OLED is the more expensive TV display technology, which is why it is often considered to be the best TV to buy in today's market. However, that conception is not entirely true as QLED can bring a lot to the table of TV displays that oftentimes can even outshine OLED in some categories. Samsung is competing at a very similar price between QLED to OLED but when it comes to the technology in the rest of the brands, the QLED line is much less expensive than a comparable. QLEDs are the TV sets you would want to get if you are looking for something close to premium but also not harsh on your pocket.
If you are still confused about which is the best TV to buy, here is a quick check on three of the most popular TV display technology prevalent in the market today.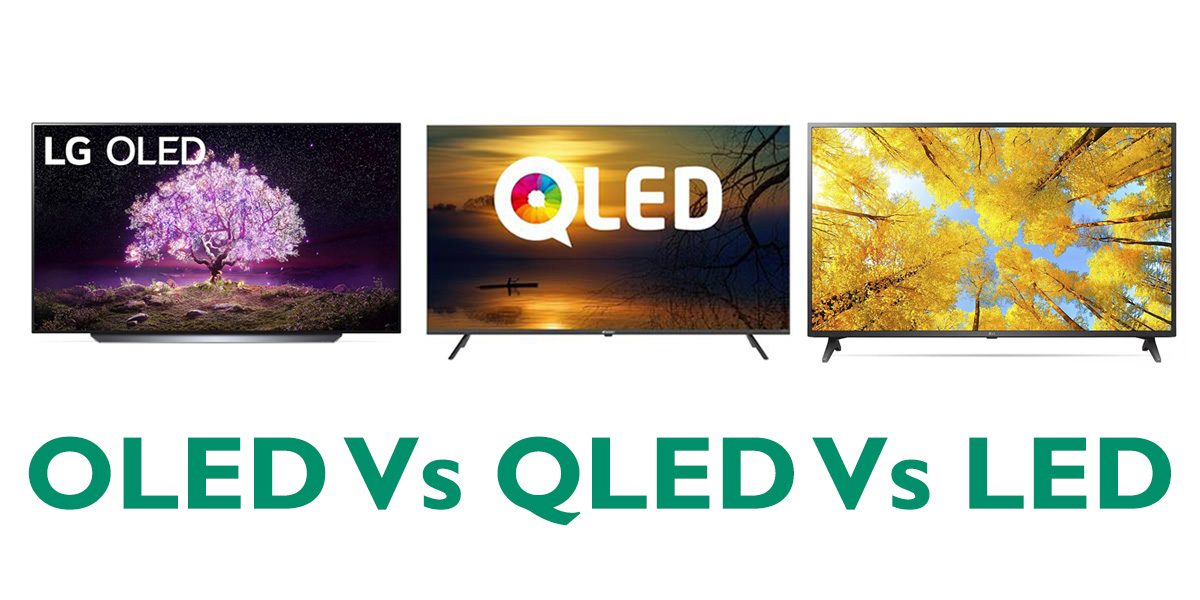 OLED Vs QLED Vs LED
Points of difference
OLED
QLED
LED
Full Form
Organic Light Emitting Diodes
Quantum Dot Light Emitting Diodes
Light Emitting Diode
Technology
"emissive," – the pixels emit their own light
 "transmissive" – relies on an LED backlight
 Type of LCDs that lights the backlight using light emitting diodes (LEDs)
USPs
Lighter and thinner displays

Wider viewing angle

Best value and available in a wide range of sizes
more vibrant and colourful image, dynamic contrast
Who Should Buy
Anyone who can afford it
Anyone specifically looking for vivid colours and optimum screen performance in budget
Anyone looking for TV, it is perfect TV set with great budget performance
Technology "emissive," the pixels emit their own light "transmissive" – relies on an LED backlight Type of LCDs that lights the backlight using light emitting diodes (LEDs) USPs Lighter and thinner displays Wider viewing angle Best value and available in a wide range of sizes more vibrant and colourful image, dynamic contrast Who Should Buy Anyone who can afford it Anyone specifically looking for vivid colours and optimum screen performance in budget Anyone looking for TV, it is perfect TV set with great budget performance.
OLED vs QLED: What's the Best Choice for Gamers?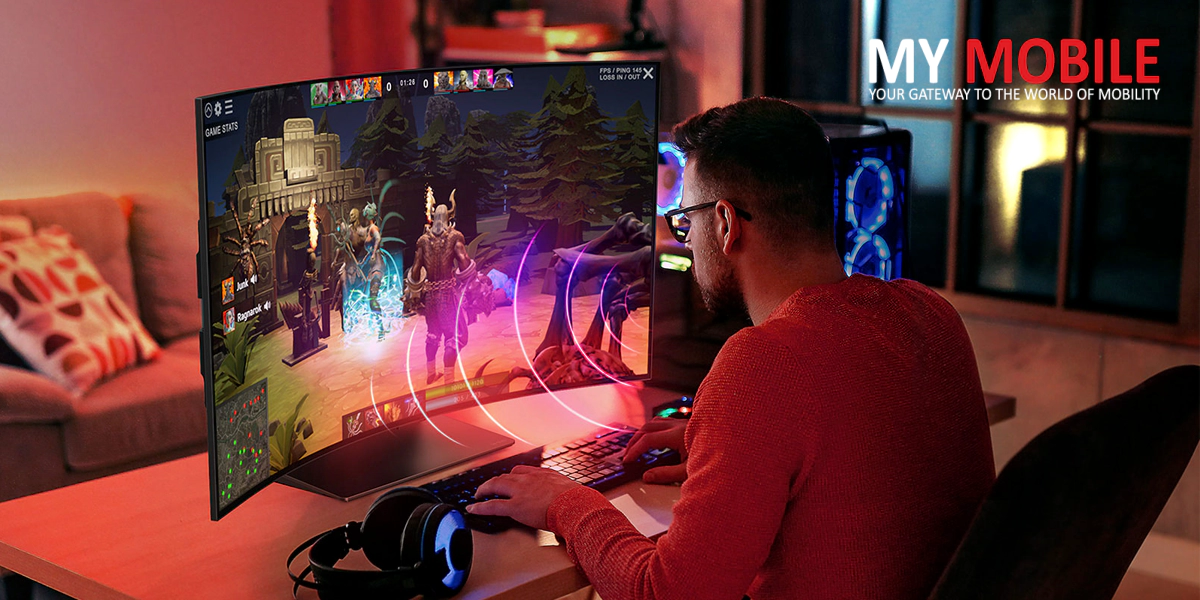 If you're mainly interested in a television that's good for gaming, we'd encourage you to focus on different criteria than OLED vs QLED. Now that the next-gen PS5 and Xbox Series X consoles are here – and, for the most part, more readily available to buy – you'll want to find a TV with HDMI 2.1 ports that can carry 8K video from consoles (at 60Hz), as well as 4K video at 120Hz.
OLED sets will be best for achieving natural contrast, and will help make cinematic games look truly breathtaking. LG's OLED TVs also come with Nvidia G-Sync to help smooth out gameplay onscreen, too.
QLEDs go a lot brighter, and may be better for practical visibility in the games you're playing, drawing out environments and in-game objects clearly.
It may depend on what you're playing – but getting a set with low input lag, VRR (variable refresh rate), and an HMDI 2.1 port will be more important than the underlying panel technology.
What's Next after OLED & QLED? What's the future for you ?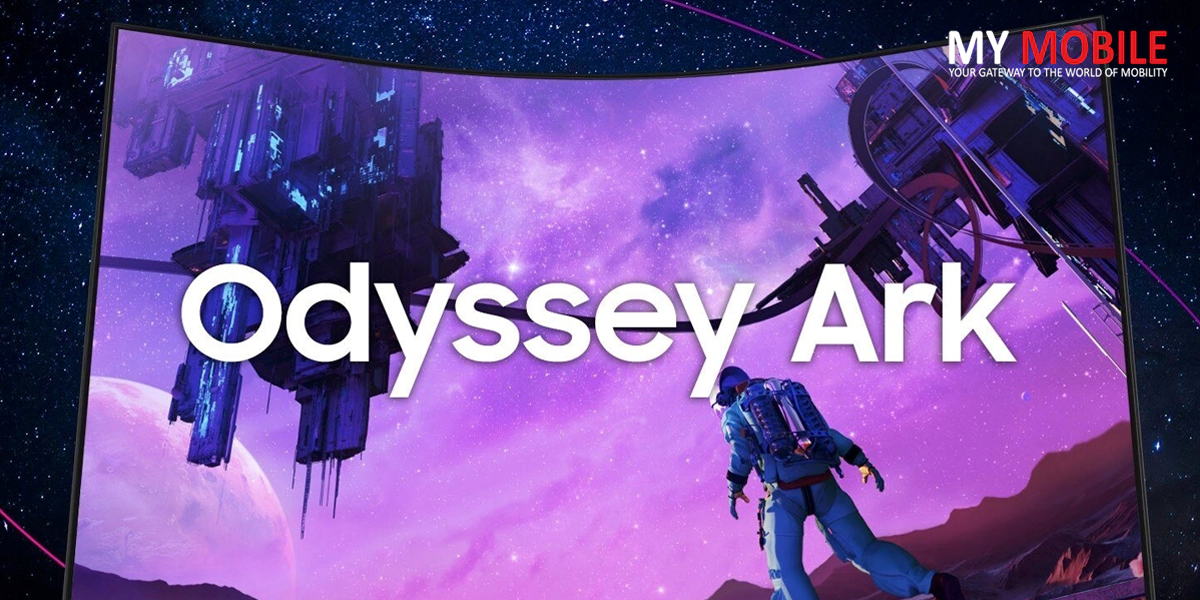 Micro LED technology is another emissive technology spearheaded by Samsung but also sold by LG. It uses millions of teeny-tiny LEDs as pixels. MicroLED has the potential for the same perfect black levels as OLED, with no danger of burn-in. It can deliver higher brightness than any current display technology, wide-gamut color and doesn't suffer the viewing angle and uniformity issues of LCD.
It doesn't involve quantum dots, at least not yet, but who knows what might happen when it comes to market. For now , OLED rules the picture quality roost over QLED.
Emissive QLED TVs have the potential to match the absolute black levels and "infinite" contrast ratio of OLED, with better power efficiency, better color and more. That's pretty exciting, but it'll be a few years before we see emissive QLED TVs available for sale.
Which Brands Support QLED & OLED
Best Tvs of 2023
Samsung has been branding its TVs "QLED." Its QLED lineup includes Neo QLED in 4K and 8K resolution, the frame art TV,the Sero Rotating Tv & the Serif. TCL also makes QLED TVs, including the 6 series. On the other side are OLED TVs. In the last few years LG has dominated the OLED market but Sony also sell OLED TVs. Samsung also added it's own in 2022, meaning it sells both OLED and QLED TVs now.
In this article we have covered all aspects of OLED vs QLED tvs so that all our readers are able to choose the best tv technology for themselves.
FAQs on OLED Vs QLED. Comparison & Which TV Technology is Better ?
Ques 1). Does QLED technology displays fade with time or if overused?
Ans 1). No, in reality, QLED with its Quantum dots do not degrade with time. Moreover, these displays have a longer life compared to other displays and are also guaranteed to be burn-in-free.
Ques 2). Which is the better TV display technology – LED or QLED or OLED?
Ans 2). All LED or QLED or OLED have their own pros and cons. However, if there is one TV display technology that offers optimum screen performance on a budget then it is QLED. These are improved over traditional LED TVs but are much more affordable compared to OLED.
Ques 3). Which TV is better between QLED and 4K?
Ans 3). QLED TVfs display a notch higher in performance than 4K or Crystal UHD since they can target a much higher brightness with better colour reproduction. This is because of the use of Quantum Dot nanoparticles in QLED TVs. They can also achieve 100 per cent colour volume depending on the quality of the picture.
Ques 4). Can OLED get damaged under direct sunlight?
Ans 4). Yes, OLED screens are sensitive to harsh conditions. Exposure to sunlight or UV radiation can lead to loss of luminance, reduced lifespan, permanent damage to the panel or pixel shrinkage.
Read More: TVs of 2022: 97-inch OLED, Bendable TVs, Foldable Micro LED and More 
Read More: Samsung Big Game Fest Offers on Premium TVs: All Details Inside