OnePlus is one of the biggest Chinese tech giants we have that is celebrating its 9th anniversary and to mark the occasion, it is in talks with Keychron for building a mechanical keyboard in the future.
OnePlus Monitor X 27 and E 24 Scheduled for Launch on December 12
Highlights
OnePlus has completed 9 years in the business for which the makers have planned a celebration.
To celebrate the occasion, OnePlus is working on a mechanical keyboard for which it is partnering with Keychron.
This keyboard will be meant for gamers, although it can be used for other purposes as well.
OnePlus to Create Mechanical Keyboard with Keychron
OnePlus is a name that needs no introduction in 2022, especially for people that are knowledgeable about the tech industry, which has reaped huge benefits after a two year set back due to the Covid-19 pandemic.
The Chinese tech giant completes 9 years in the business, although the beginnings were far from satisfactory for the company, which is the usual case with any start-up and in less than a decade, OnePlus has grown as a brand of repute dramatically not just in India but the whole of Asia Pacific.
It registered a 104.6% year-over-year growth in India and around 44.2% growth in Asia Pacific within the first three quarters of 2022, which is a huge feat, in such a short time and will surely build confidence to go bigger.
OnePlus has big plans to celebrate its 9th anniversary and has already laid out the blueprint for its future endeavours, one of which includes establishing a base in the PC market, although it witnessed a plunge in shipments during Q3 of 2022, which is a different story.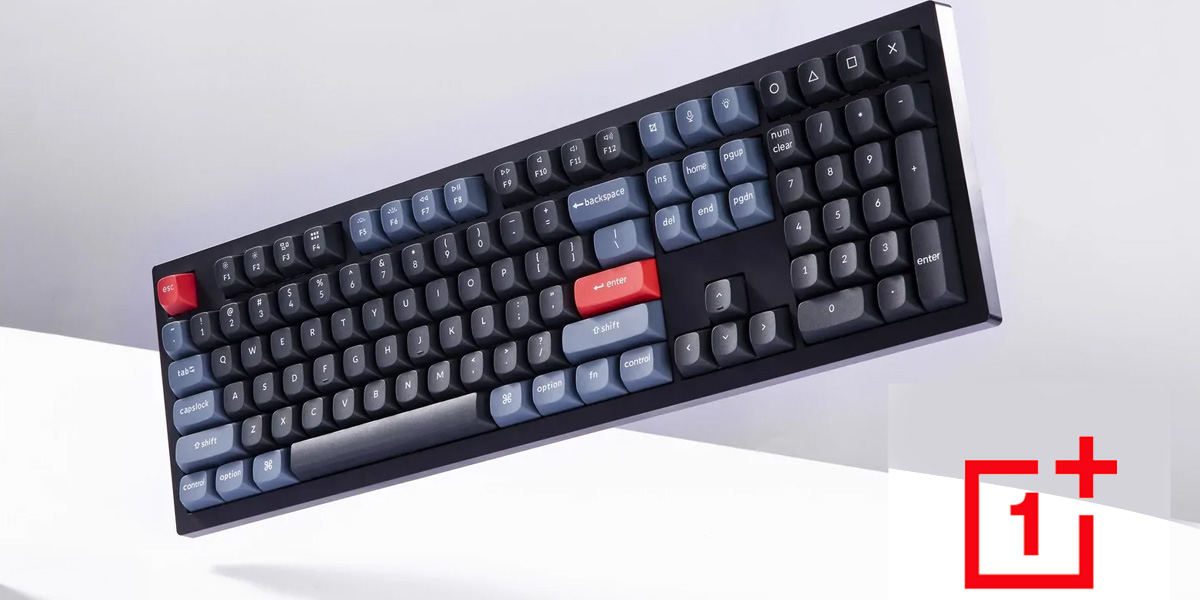 There are talks of celebrating the occasion with the start of a co-creation platform, which will be called OnePlus Featuring, through which OnePlus will be able to partner with different clients for creating new products like the mechanical keyboard.
For this, OnePlus has decided to take the help of Keychron and has shared what the keyboard will look like by showing off a mechanical key switch design that showed customizable keys, while the round key theme implies that it is specifically targeted for game lovers.
Mechanical keyboards are something that gamers are crazy about, while OnePlus India has already announced its desire to launch X 27 and E 24 monitor on December 12, 2022, which will be a step to mark its leap into the PC Games arena, although the exact plans remain unknown to the general public.
It remains to be seen as to how this project will go forward but OnePlus is confident that the keyboard will be made available very soon if everything turns out well and with Keychron backing the company, things are bound to go well.
JioGames service to be now available on OnePlus TVs: Know more about this partnership