Nokia has stepped up on the accelerator to reclaim its territory in more market segments than one. The brand has been launching smartphones in the entry to mid-level segments since coming back to India and now as appears it's focusing on basic pocket-friendly tablets as well. It recently introduced the Nokia T10 Tablet with an 8-inch HD display, Android 12 OS, 3 GB RAM and a 5250mAh battery support at a considerable price of Rs 11, 729 in India. The Nokia T10 specification sheet looks decent enough at the price it is available for. So, is Nokia T10 the most affordable feature-rich 8-inch Android tablet in the market today? Let's try to find out the answers to that question in our in-depth Nokia T10 Tablet review.
Nokia T10 Tablet – Unboxing and Design
With Nokia's signature build quality, the T10 tablet is pretty old school when it comes to the design department. It is made up of polycarbonate material and comes in a nice back panel texture. The tablet comes in an Ocean Blue colour, which gives it a premium feel, although nothing that we haven't seen before from Nokia. The colour is quite similar to the other Nokia T20 tab and the brand like we mentioned before hasn't really travelled far away from its standards design-wise.
The thick bezel with a fully laminated screen makes it a decent-looking tablet. It has a small camera set-up at the back, volume buttons on the right side, speakers on both sides, and charging holes at the bottom. What we aren't really a fan of is the power and headphone jacks being on the top, which again is not really a design flaw and could be absolutely fine for some users. Nokia T10 can feel quite chunky at times thanks to its 9mm thickness and 375g weight.
The product box is a standard one with the product branding putting emphasis on the 3 years of monthly security updates that will ensure the product is secure from the latest threats. Inside the box, we get the tablet, a quick start guide, some product safety manuals, a SIM ejection tool, a USB Type C charger, and the wall adapter.
More About the 8-inch HD Display and Speakers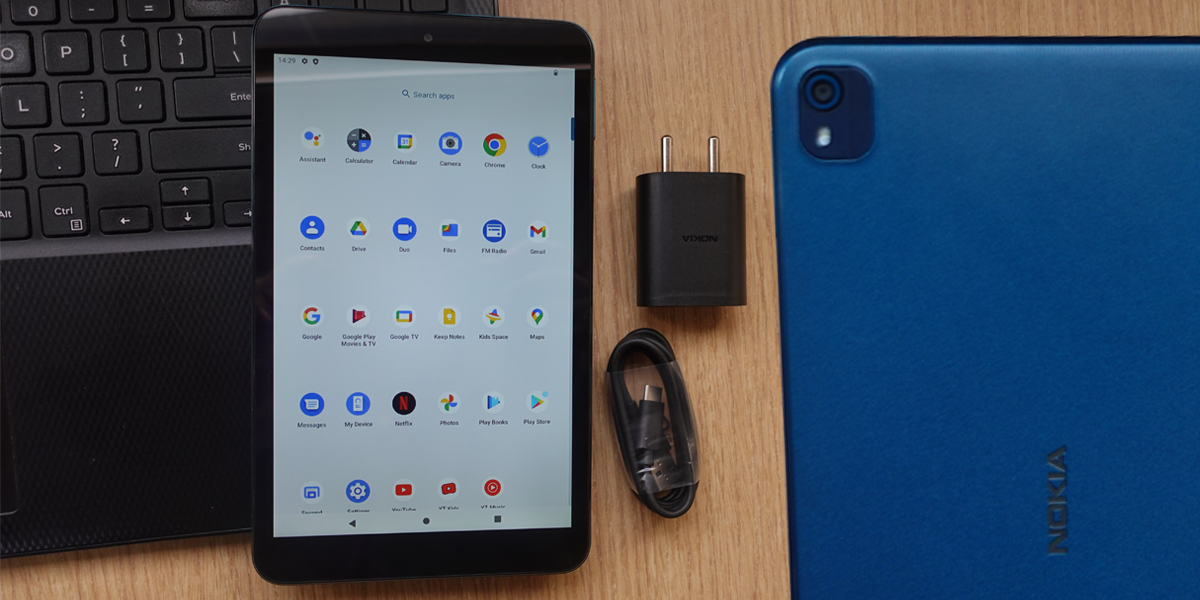 We believe the most interesting aspect of the Nokia T10 tablet is its screen size. Nokia is advertising it as a family-friendly tablet and the 8-inch high-definition display truly fits that bill. It is perfectly portable and yet large enough for regular tasks, reading, streaming and video calls. The book-size tablet will fit well in most jacket pockets, making it convenient to carry around. However, it must be mentioned that if anyone is looking for a bigger size tablet, the market does offer more than one 10-inch screen size option in the same price range.
The Nokia T10 display has an aspect ratio of 16:10 and it is fully laminated LCD with 800 x 1280 resolution. The resolution is evidently low as some of the entry-level smartphones today offer better screen resolution. This aspect, however, can be ignored considering the price range of the product and how its positioning isn't really high-end in the market. The device is Netflix HD certified and has Widevine L1 support as well. As for other apps, you can watch YouTube videos in up to 1080p resolution. For a pocket-friendly tablet, we say this pixel density should really be the reason to score negative marking for Nokia T10. The screen sports a toughened cover glass.
Other important aspects of the screen are relatively decent. Colour and contrasts appear just about right for streaming along with the viewing angles that are quite wide. Don't expect the screen, however, to handle direct sunlight as brightness obviously falters in that case. Otherwise, brightness is decent for other surroundings.
For audio support, Nokia T10 comes with 2 in-built speakers and an OZO Playback feature. This doesn't offer a very high-quality sound as it can sometimes feel scratchy when at maximum volume, but overall the audio quality is decent for this price range.
Hardware and Performance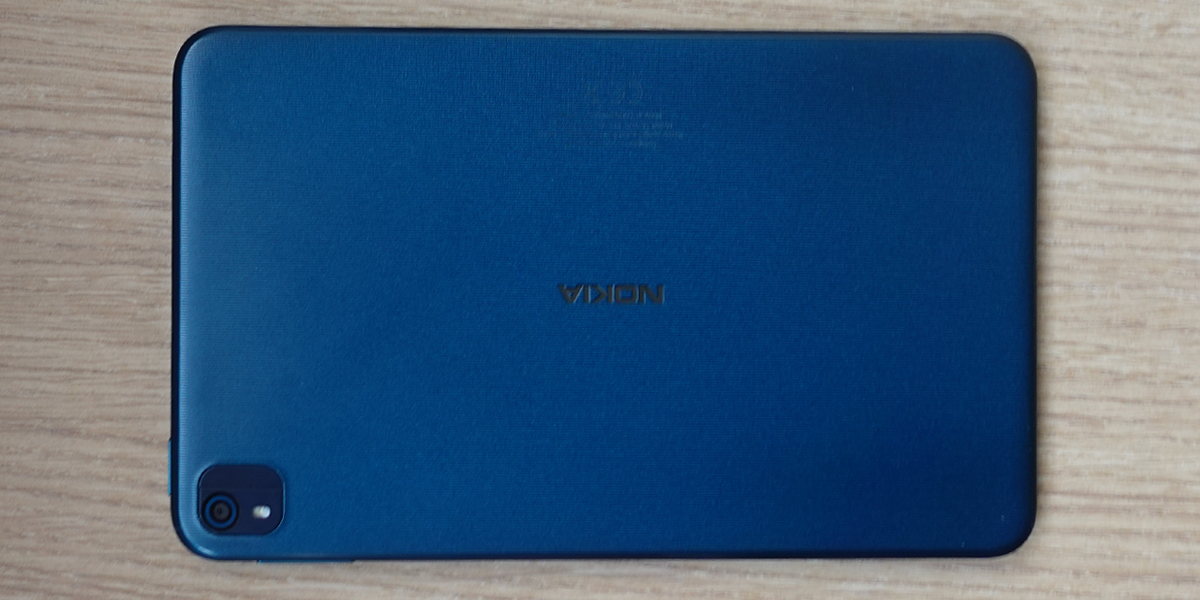 The hardware and overall performance of the Nokia T10 are decent for the market segment it is targeting.  The device is powered by a Unisoc T606 chipset, which gets supported by 3GB or 4GB RAM as well as 32GB or 64GB internal storage. The device, however, doesn't really feel as fast as the other Nokia T20 tablet does, but that could also be because of something that they did at the software level. Many tech bloggers claimed that Nokia T10 has more animations, which might be the reason for its slow speed.
So, speaking of performance, this might not be the fastest tablet in this price range that one can get. The gaming performance is just what anyone would expect from this segment tablet and doesn't have anything extraordinarily good or bad. The Geekbench score for the Android device was 309 on single-core and 1281 on multi-core readings. Is it an issue though? This entirely depends on the user to user. As for most users, it should really cause an issue as long as they know what product they are investing in.
Android Software and User Interface
Nokia T10 runs on Android 12 and there isn't much of a change from the standard vanilla in the user interface. The Entertainment space integrated with the home screen is really cool. Moreover, the device comes with almost every useful Google app pre-installed.
The notification share holds most of the basic stuff up such as Bluetooth, wi-fi, do not disturb, flashlight device, controls, auto-rotate, battery saver, aeroplane mode, nightlight screen record, second screen, screenshot, nearby share and second screen.
Furthermore, if you hit the small pencil icon, a lot of other features can be accessed like an extra dim, dark theme, mic and camera access, location, calculator, bedtime mode, focus mode, storage and expressvpn.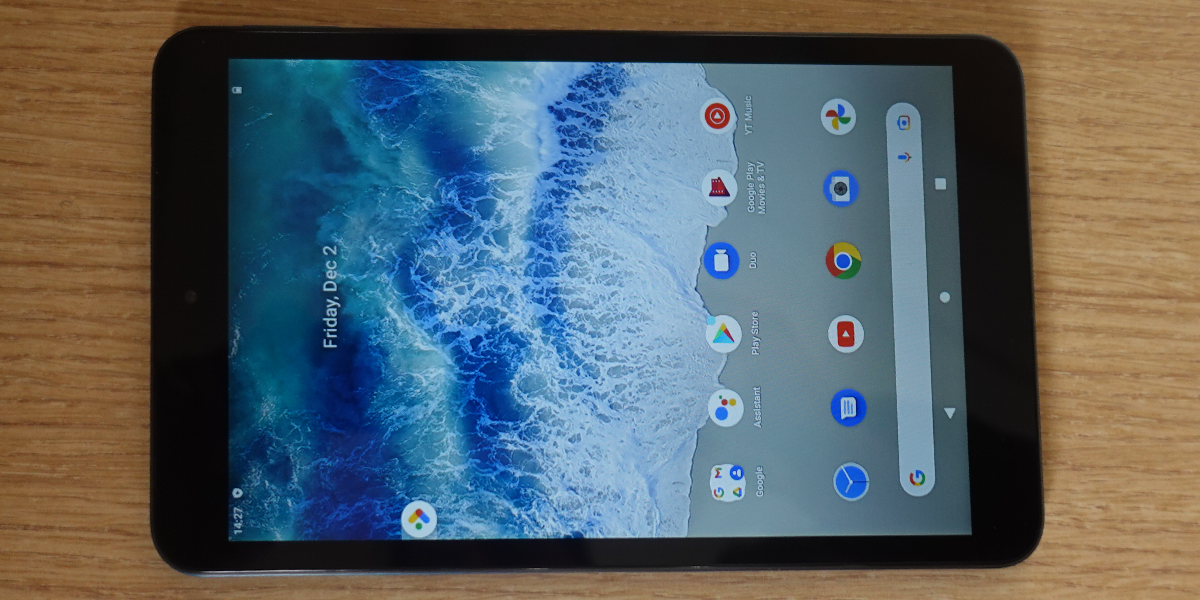 Connectivity and Battery Life
For connectivity, Nokia T10 offers everything that you would expect a decent size tablet to have. It comes with Bluetooth v5.0, a 3.5 mm headphone jack, GPS+GLONASS+GALILEO, AGPS (4G variants only), USB Type-C (2.0) OTG and WiFi:802.11.
Nokia is advertising Nokia T10 as a family tablet with all-day battery life. To support that claim, the device sports a 5250 mAh non-removable battery also 10W charging. The battery life actually depends on a lot of factors. However, for standard usage, 7.25 to 7.50 hours of the screen is what we are practically looking at here. Reduce the brightness or lighten up some of the load from the home screen and you might just add some extra time to that.