5G technology will completely transform the online streaming and entertainment experience of users. Mobile entertainment is projected to bring around Rs 8,95,589M in revenue in 2026 says Sanjay Baweja , MD & Global CEO OnMobile Global in an interview with Divya Mohindroo .
Sanjay Baweja had been associated with OnMobile Global Limited as an Independent Director on the Board from September 8, 2015 till May 29, 2020. Prior to taking up charge as MD & Global CEO of the organisation, Sanjay was the CFO from June'20 to Oct'21.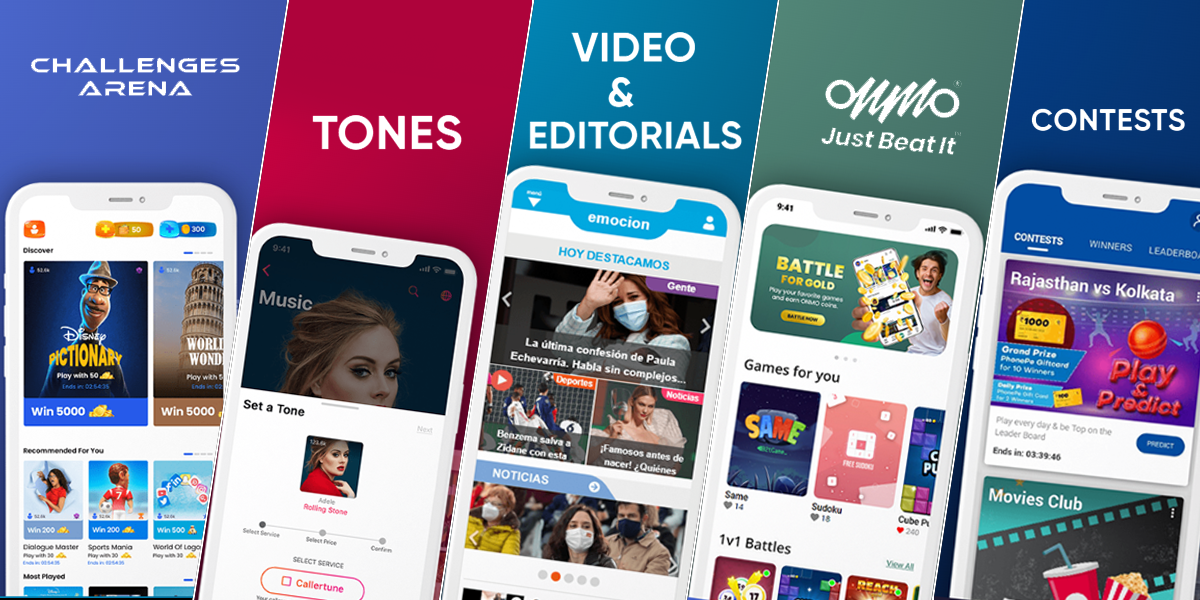 "OnMobile" sounds very niche, so we are keen to know the story it summarizes with its name!
The vision of our company was to enable access to every mobile phone on the planet with products and services that were then considered ahead of their time. We had products based on music, movies, and cricket on the mobile phone.
So, the change from Onscan technologies to OnMobile made pure business sense and drove the vision of what we were trying to accomplish. Also, as we believe in evolving with time and changing for the better, we are now focusing on OnMobile's journey to become a leading player in the mobile gaming and entertainment business.
Please explain how OnMobile is affecting people's lives with its market presence.
'Mobile gaming and entertainment for all users' is what we strive to achieve day in and day out. We keep people entertained during their free time, creating positive vibes and relaxing minds which is good for mental health.
Also Read: Why gaming needs a proper regulatory framework to streamline its operations and achieve better outcomes
We bring people together with our new Gaming products like Challenges Arena, a mobile quiz gaming product and ONMO, a social esports mobile gaming platform, along with our Legacy products which include Ring Back Tones, Videos & Contests.
What are OnMobile's key milestones and how is it planning to expand in India?
We launched Challenges Arena, a quiz, puzzle and trivia mobile gaming product, in 2021, and it has shown significant traction and unprecedented growth. This year, we launched ONMO, our D2C social esports mobile gaming platform.
We are gearing up for a complete transformation into a mobile gaming and entertainment company and consolidating our new product positioning across the two segments.
How is the market experience for OnMobile in India, in terms of market acceptance, branding, competition, and market penetration, according to the given business scenario? 
OnMobile has a deep relationship with customers in India, and it is the 2nd largest market for OnMobile after Spain. India is a very competitive market, and we put dedicated focus and effort into product innovation aligned to customer needs and relationships to stay ahead of the competition.
Where does OnMobile anticipate the immense opportunity, in India or in the international markets?
ONMO, our social esports mobile gaming platform, was launched in India first, but over the longer term, we will be launching it across Europe, the US, and Canada, and we will see most of our revenue from these western markets. For B2B gaming, both Indian and International markets are important to us for our new Gaming platforms.
Indian market allows us to offer Gaming services to many users through telco partnership, but the ARPU will be low. In contrast, International markets have fewer users with higher ARPU. In the next 2-3 years, we expect India to contribute 30% of our B2B Gaming revenues, and international markets will contribute 70%.
Also Read: The 4G revolution in India led us to the notion of a voice-centric platform
What is OnMobile's growth strategy for 2022 and how is it contributing to its long-term expansion planning as well?
2021 can be called the start of the transformation for OnMobile. We focused on new products in the B2B-B2C model and made a big move towards D2C with ONMO. We have had tremendous success with our B2B gaming product, Challenges Arena.
We believe this will move us into a revenue growth path, and ONMO will further add to our revenue growth numbers in the coming years. The year 2022 has been our year for consolidation and growth. It has been the year for value creation across the board for all stakeholders, be it our customers, our employees, or our shareholders.
Can you please tell us about Upcoming launches by OnMobile on both the quiz and social esports platforms?
We have launched real money gaming in India on ONMO, our social esports mobile cloud gaming platform with curated short gaming moments. Players can play with real money (INR) on popular formats – multi-player tournaments & battles. We have also launched Beat It Tournaments, where players can beat the highest score and get published.
In our battles, players can challenge another individual 1v1 on a game for cash. With regards to Challenges Arena, our mobile quiz gaming product, we are continuously expanding with new operators in the B2B market.
So as per your market experience, what is the Impact and influence of the pandemic on the consumption of mobile entertainment in India?
Mobile entertainment is projected to bring around Rs 8,95,589M in revenue in 2026. The pandemic changed the data consumption habits of people as everyone was confined to their homes, and internet consumption rose exponentially.
People across all age groups now depend heavily on smartphones for education, work, business and entertainment. The indisputable quality of mobile entertainment is that it is affordable, simple, and easy to consume. Moreover, it has a high bandwidth availability, coveted content, provides security of personal information, and has improved social connectivity in an immersive, faster, and seamless manner.
So now, various mobile entertainment platforms have emerged, allowing people to stream videos and games of their choice.
What is OnMobile's point of view regarding the Importance of 5G in future and is it going to be an integral part in India?
5G technology will completely transform the online streaming and entertainment experience of users. The 5G-enabled world will create better and more personalized consumer experiences.
Storing content in the cloud with faster access due to low latency with devices and applications tapping into edge cloud computing resources is a major benefit. Positioning our servers in the telecom operator network and providing the cloud gaming experience without anyone having to download anything is an asset.
With our AI, we can identify the moments that drive you the most to curate a tailored gaming experience for everyone. So 5G will be a very different enabler in that sense.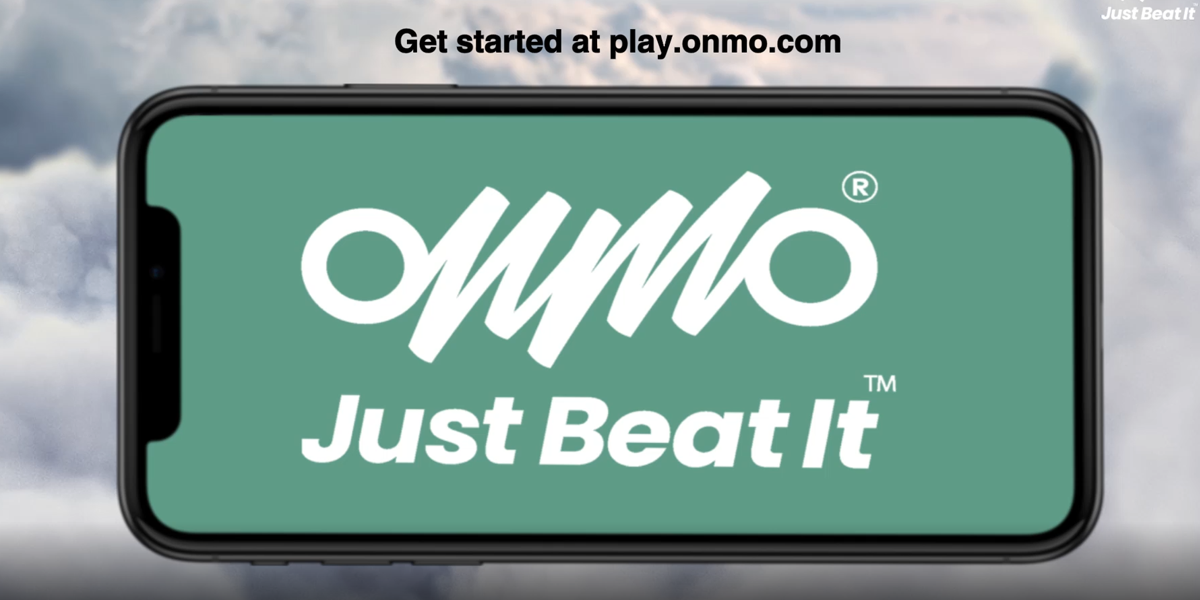 Are there any interesting, latest or upcoming partnerships that market can expect from OnMobile?
We are exploring global partnerships and positioning ourselves globally in the next few quarters. We are currently looking at raising money from the overseas market perspective as the marketing spend will be way more than what we spend in India.
Our aim is that once we get that money, we will be spending it on people who want to look at gaming as a different product line altogether. We already started the journey when we acquired two companies over the last two years: Appland in Sweden and Rob Zero in Montreal.
Appland gives us gaming and streaming technology, whereas Rob Zero gives us the AI mechanism that has helped us create these ONMO moments that give you 30 seconds to a three-minute gaming experience.
Also Read: We aim to create world's largest active engagement platform from India