In Brief 
We all have that rebellious streak inside us that comes out every now and then. The streak is developed right from childhood and a big credit goes to video games, and why not? When you have the likes of super Mario, Swat Kats, Ninja Roberts, Pokemon, Doraemon, along with many others, why wouldn't you want to play?
When it comes to the best games, everyone is spoilt for choice when you have the aforementioned games of such stature that they've acquired cult status but one that is extremely popular with the millennial generation is Minecraft.
Minecraft is a game that has an interesting mixture of adventure, violence, excitement, intrigue, horror, among many other elements but the game itself has many interesting dimensions and twists that are totally in league with adventure lovers, which is why people with that adventurous streak love it the most.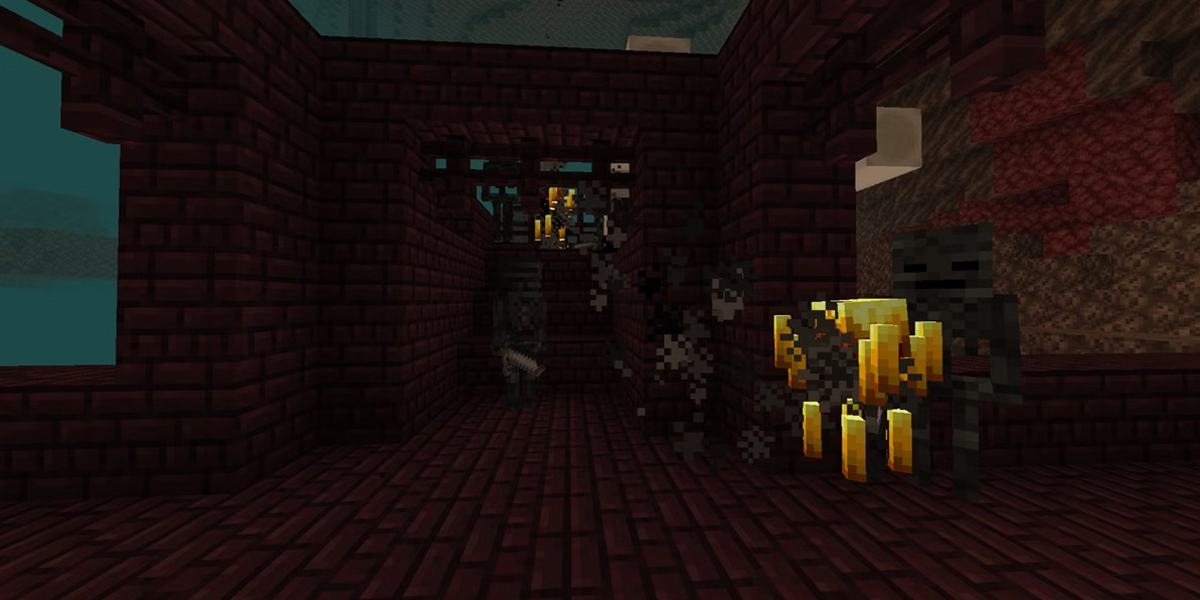 Among the many dimensions that are there, Nether dimension is quite scary and thrilling that beginners would find blood curdling while the rebels would enjoy because it has all the necessary thrills that an action adventure like this would have.
When you have some of the deadliest spots where you have hostile mobs similar to the gangsters you see in American films like The Godfather and Goodfellas among others. Most gamers are excited about the nether fortress in the game that has one of the most prominent spawns of loot that Minecraft possesses.
When it comes to skillset and gear, it is a huge upgrade that every new player would love to know about because there are many youngsters that have heard many praises on the game but have no idea on how to get to it.
If you need to get some strong and potent resources, you need to get through the nether fortress where you need a lot of grounds to cover right from spawning mechanics to mob hunting.
For the unversed, the nether fortress in Minecraft is a naturally generating structure made from up of miniature forts, bridges, corridors, towers, larger forts, apart from extensive features that is impossible to find in any other game-in structure because it doesn't exist at all.
For locating the nether fortress, you need natural hints and commands in the gaming venture where you need to use the 'locate' command in the latter and find the seed analyzer to locate nether fortress for each minecraft seed and for exploring the nether dimension through natural search.
To use commands, you need to enable the Minecraft cheats by toggling the 'Active Cheats' option in the world settings that are available on the Bedrock edition while on the Java edition, you can see it in the LAN options in the pause menu.
Also Read: How to Make An Iron Farm in Minecraft and why do we need to make an iron farm in Minecraft
Upon creating the nether portal in Minecraft, you can easily travel to the nether dimension and locate the command to change the dimensions as per your preference and once the command is executed, you can see the coordinates of the nether fortress.
For conquering the nether fortress, you can do so by looting it because once you know how to locate it as it is filled with loot chests that contain precious items like gold, silver, diamonds, rubies, ingots, nether wart, steel, among other goodies.
Conclusion
There are many interesting facets to Minecraft because the venture is quite huge and extremely popular among youngsters with nether fortress itself covering a large part of the game and once you understand the basics of the venture, it will be easy to manage things out in the long run without much issues.
Games like Minecraft come every once in a while so grab on to the opportunity to play your heart out.
Also Read: Minecraft: Redstone Dust