In Brief 
There was a time when the roads in India were filled with potholes and cracks with such precision that it was difficult to drive vehicles on it without the risk of getting stuck or nearly avoiding an accident or collision of high precision.
In a country like India, which has the second largest population on earth after China, it is a herculean task to own a vehicle and to drive on a road with little to no traffic is virtually unheard of, especially in metropolitan cities like Delhi, Mumbai, Noida, Gurgaon, Chennai, Kolkata, among others.
The ever burgeoning population made it difficult to safely travel through roads without getting stuck in the traffic for many hours. Luckily, the Delhi Metro System sorted things out to a great extent in Delhi-NCR regions but the problem for people travelling on roads was increasing at a rapid pace.
There was a much needed respite to the road traffic issue with the introduction of electronic (e) rickshaws in the country where many people could simultaneously travel to nearby areas in the vicinity and saving the trouble to make the journey on foot.
The introduction of electric vehicles is a huge step taken by the central government to reduce the menace of pollution in India be it air, water, or noise, and since both two wheelers and four wheelers burnt a lot of fuel, air pollution has become a big problem along with noise pollution caused by the constant honking of vehicle horns.
E-rickshaws have reduced the pollution issue to a large extent and it is a major concern for the environment in general that has led to an increase in interest of electric vehicles in India with many people going for it in large numbers.
Once you get an electric vehicle that requires just electric components to manage, it will considerably bring down the cost of fuel with a recent survey also conveying that the cost of electric vehicles market will be Rs.475 billion by 2025.
The coming times will be the ultimate for electric vehicles, especially cars, in India as battery amounts have fallen to a whopping 74% while vehicles that are powered electrically are hoped to be reasonably priced as gas powered vehicles that have somewhat of a good future.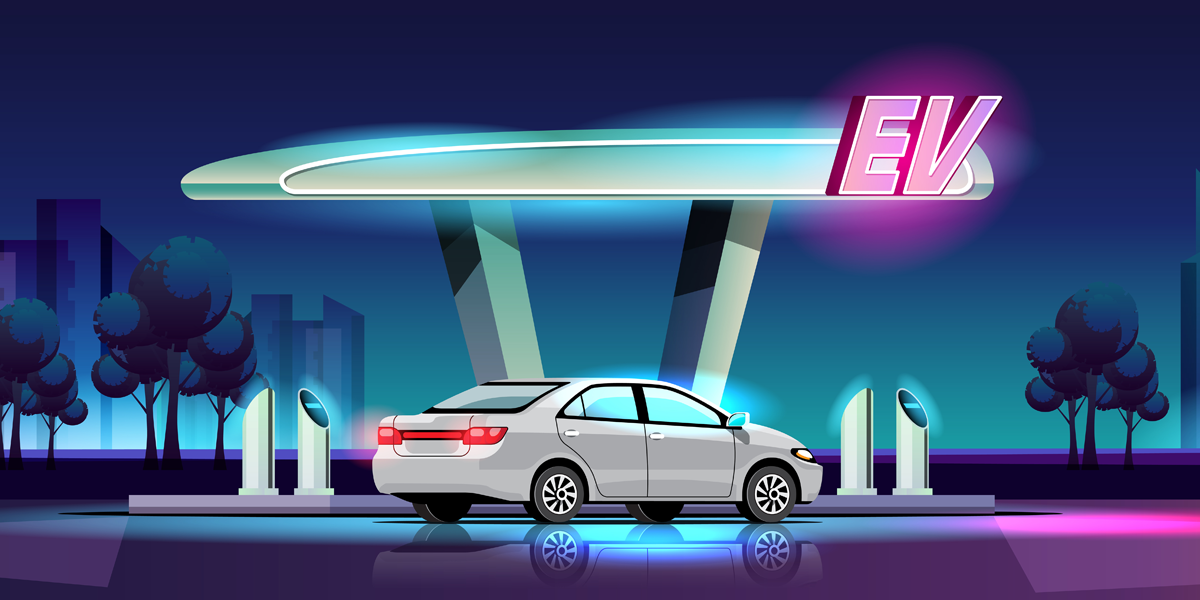 Furthermore, The International Energy Agency has claimed that there will be around 90 million electric vehicles by 2025 while the EV market will witness a 36% growth at CAGR and with the central government's 'Make in India' program at the helm, e-vehicle production will increase the GDP percentage by 25% in the coming years.
Conclusion
It is difficult to say what will be the future of electric vehicles in India but if the current trends are anything to go by, India will become the leader by taking over the electronic vehicle mobility so as to make the nation a greener and cleaner ecology that is free of pollution and disease.
The price of lithium-ion batteries, at a global scale, is approximately around $250/kWh, which is around Rs.5.7 Lakh on battery charges alone and these batteries alone account for nearly 50% of the price of an electric car.
Electronic Vehicles is a huge responsibility that India has to undertake as a major obstacle for them is charging or rather, the lack of charging stations, which makes them impractical or very unlikely to use for long distances.
As 2022 is drawing to a close with just two months to go, many Indian purchases might own an electric car by the end of the year but there are many who firmly believe that such cars will not be available for purchase until 2025.
Also Read: Electric-Double Decker Bus gets App-Based booking in Mumbai