Dynamic Island is a word that not many people have heard of but when Apple launched its iPhone 14 lineup, there were many rumours going around regarding a big change the company was about to bring in the new smartphone series called Dynamic Island.
For the unversed, Dynamic Island is the new pill design that Apple hopes would be a gamechanger in many aspects as it will be used for displaying notifications for transactions made on Apple Pay.
Highlights
Apple has come up with a new notch feature at the top called Dynamic Island for both iPhone 14 Pro and iPhone 14 Pro Max.
With the help of Dynamic Island, users will now be able to see the displayed notifications from Apple Pay transactions, AirDrop transfers, low-batter warnings.
Dynamic Island can also be seen in a longer window where you just need to tap the feature to launch it in its full-screen app.
Dynamic Island In Brief
Apple had launched the iPhone 14 series smartphones during the 'Far Out' event held in California on September 7, 2022, along with several other devices, but the company had promised to bring in major changes in the new smartphone models, which is the redesign of the iPhone notch at the top, which has been classified as notorious.
The redesigned feature is called Dynamic Island that has been confirmed to come in iPhone 14 Pro and iPhone 14 Pro Max, which Apple has confirmed will be a new pill design and resolved to launch it soon after facing major flak from many Apple users over the smartphone's notch, so now the notch is redesigned as a pill-shaped cutout called Dynamic Island.
While Dynamic Island is now featured on iPhone 14 Pro and 14 Pro Max, it is unavailable on the iPhone 14 and iPhone 14 Plus, although Apple has confirmed that it will be featured on all iPhone 15 smartphone models launched in the future where users with a Pro model don't need to enable or configure anything for the Dynamic Island to do the job as it automatically comes in once the phone is unlocked and any supported activity is running.
iPhone 14 Vanilla Model- Users' Preference
Steps to Use Dynamic Island
The Dynamic Island displays notifications for Apple Pay transactions, privacy indicators, low battery warnings, background tasks like Apple Maps directions, music being played, incoming phone calls, screen recordings, SharePlay sessions.
Once you make a purchase on Apple Pay, the dynamic island app displays a swirling green image to indicate Face ID authentication where you have to double-check the side button to confirm its transaction and when the face is authenticated and transaction is complete, the image turns into a green smiley face.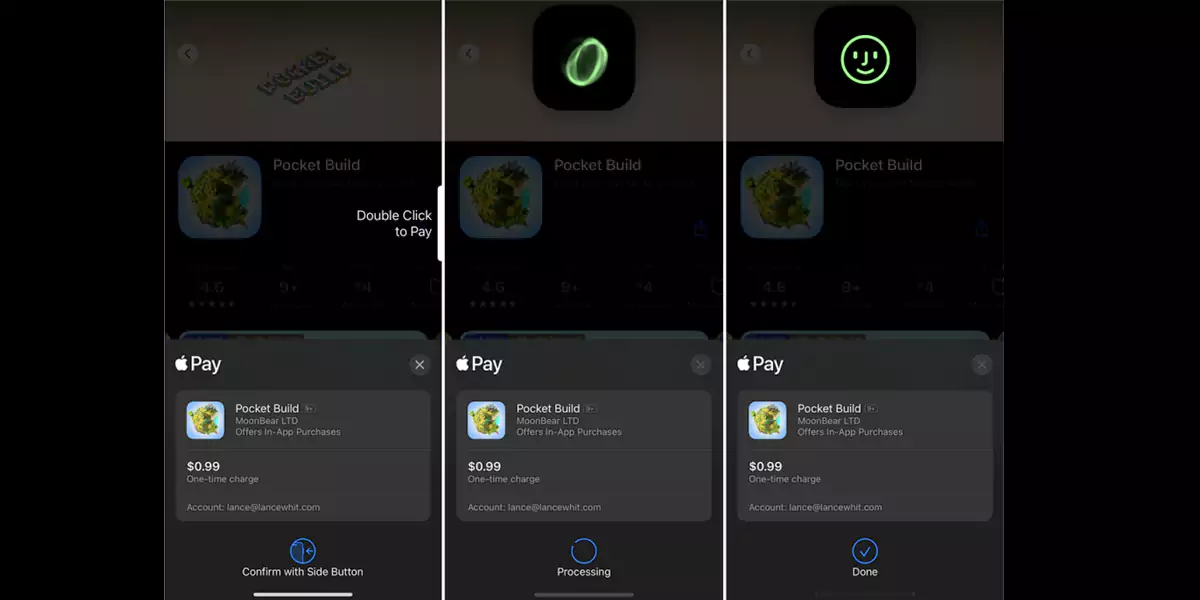 AirDrop Transfer is another excellent way to use Dynamic Island as it works as a visual status indicator because once the items are shared with you, the AirDrop status indicator pops up once the files are transferred completely.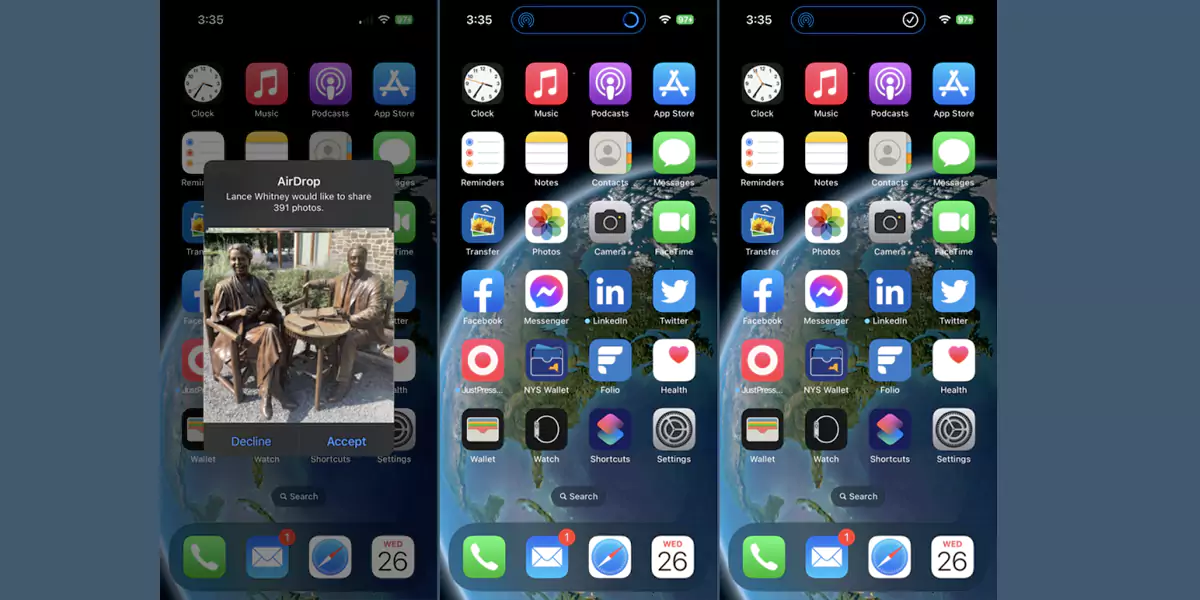 Another step is to set a timer through Dynamic Island, which can be done by opening the clock app and setting it up as the Island feature displays the countdown in minutes where you expand the info by pressing down the display.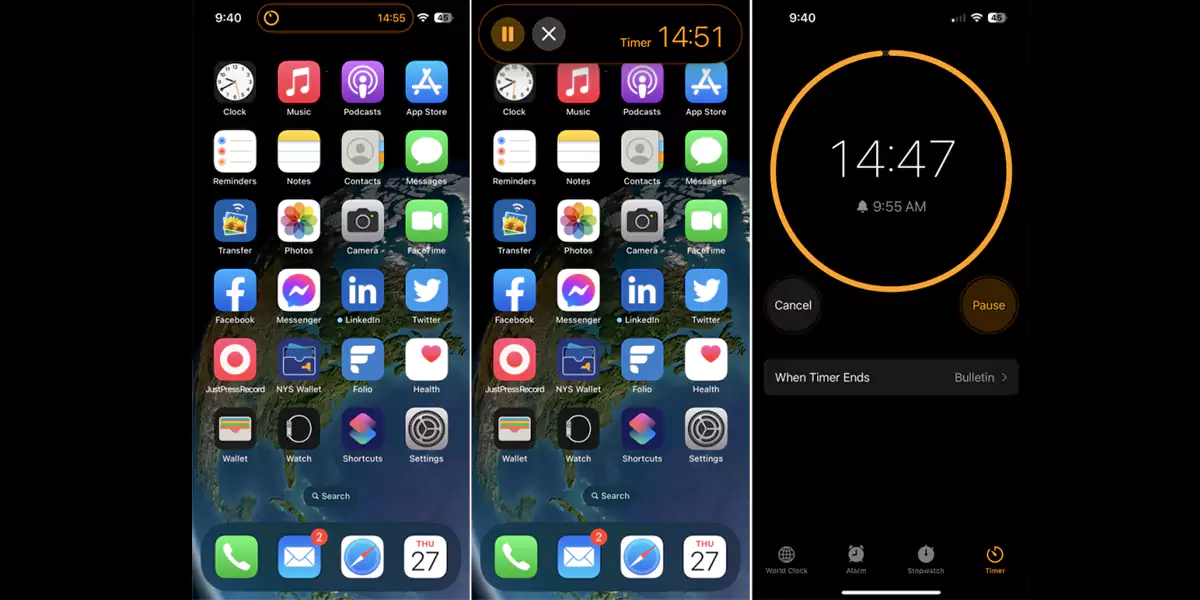 You can also return to the home screen while navigating Apple maps and see the turn-by-turn directions via Dynamic Island. All you need to do is to press the down display to show the next turn with an option to end the route.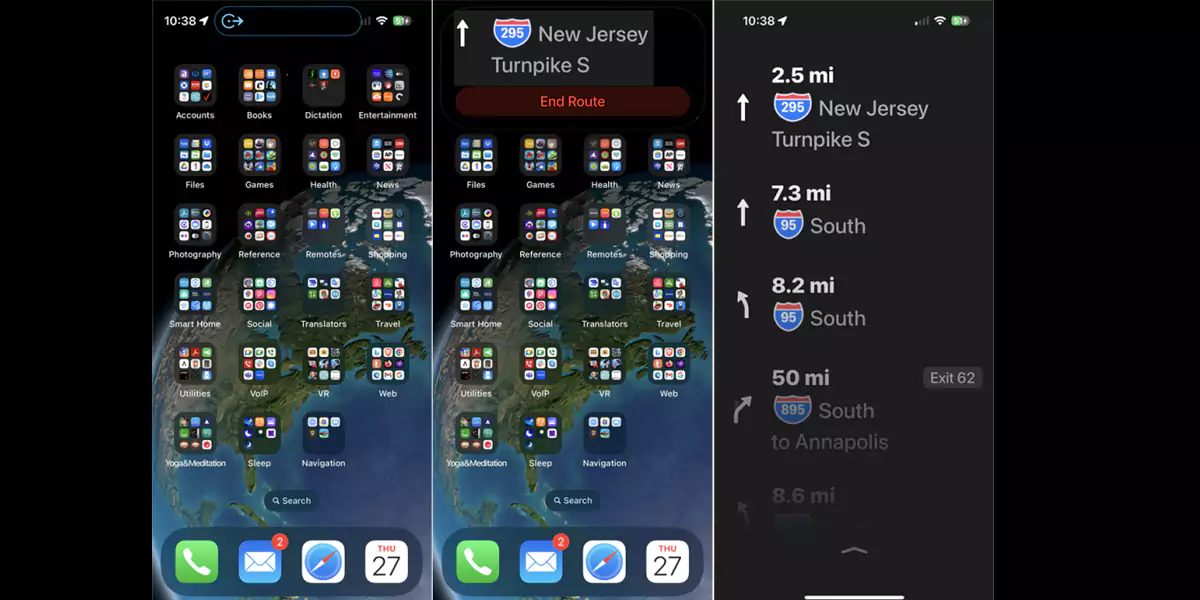 Apple's App Store to Start Displaying More Ads, Details Inside