The most current version of Apple's iOS is the 16 iterations of the software. The first stable edition of the programme is now ready for installation, and the public beta version of the software has been up for download for quite some time.
Even if the beta test aims to fix any bugs that could have been discovered in the programme, other bugs might surface in the final, stable version of the software.
As a result of this, it is pretty probable that over the following few days or weeks, users of smartphones running iOS-16 will begin experiencing problems with their devices. For instance, at the moment, some users of iOS 16 are reporting a significant bug in which the battery life of specific iPhone models is noticeably diminished. On the other hand, a problem could not be the sole factor contributing to this behaviour. There is the possibility of other alternatives.
iOS 16 Features
Message recall and revision functionality
iPhone owners no longer worry about embarrassing errors thanks to iOS 16's new message editing feature. If you see a mistake in a message after you've sent it, you may make the necessary changes and send it again. Sending a notification may be undone at any time. There's also an Undo Send button in case you accidentally sent a draught.
A brand-new, modifiable security screen
With iOS 16, the iPhone's lock screen has received its most significant overhaul, making it fully configurable. You may change your lock screen by pressing and holding the screen. You may experiment with various looks by switching the lock screen's typeface and colour filter. In addition to modifying the time and date typefaces, you can add widgets like a thermometer, an activity tracker, and a calendar to the lock screen.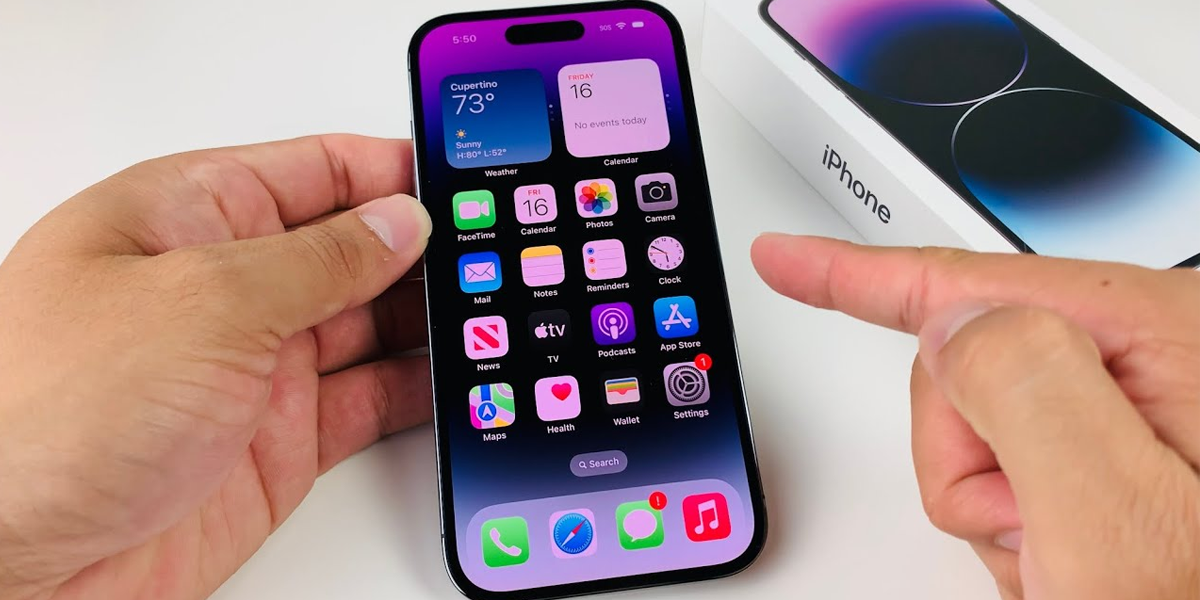 The 14th-generation Pro iPhone always shows off
The always-on display that comes standard on the iPhone 14 Pro ensures that you're constantly aware of any new alerts that have come in, even if you aren't actively using the phone. It reduces the background image's brightness and increases the time's visibility; however, you could find it unnecessary and power-hungry. Adjusting the settings is the way to disable it.
Let the tactile keyboard work!
With iOS-16, Apple included haptic feedback in its default keyboard. You'll feel little taps or vibrations as you write underneath the screen. Click "Sound and Haptics," then "Keyboard feedback," to activate the feature.
The battery's % indication has returned.
Once absent from the iPhone owing to its new OLED screen, the battery % indication is again available in iOS-16. The status bar's battery issue symbol now displays an exact percentage. Go to "Settings" > "Battery" and turn on "battery percentage" from there.
After the iOS 16 update, some iPhone users are seeing their batteries drain very quickly.
Following iOS-16, it has been reported that some iPhones' batteries drain much more rapidly than usual. There have been instances of batteries losing more than 20 per cent of their capacity in only one hour. On the other hand, the pace at which some people's iPhones deplete their batteries, which is around 1% every three minutes, is intolerable for some.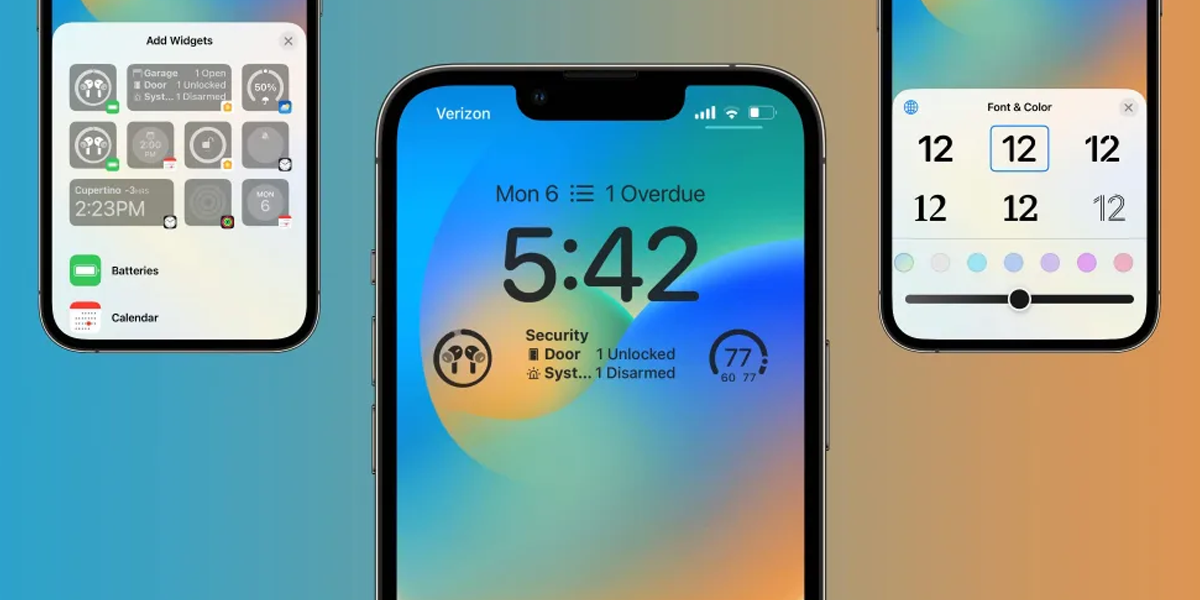 Potential Causes
However, a significant decrease in the time a battery lasts after an update has been loaded is often not a reason for worry and should be expected in these situations. This issue is present in more operating systems outside only Apple's iOS. On the other hand, the first phases after a significant OS upgrade demonstrate the same behaviour on other platforms, such as Android, Mac, and Windows.
This is because the device is beginning its tasks from scratch, which includes a variety of responsibilities such as creating cache and reindexing databases, amongst other things. Your iPhone is in the process of upgrading to a new operating system compatible with iOS 16, and the process of doing so is now taking place right at this very minute.
In addition, modern mobile operating systems monitor user behaviour to ascertain which applications are used regularly and, thus, have to be placed in a "hibernated" state until necessary.
The system's recorded use data is typically deleted once a substantial upgrade to the operating system has been applied, and the update has taken effect. Because of this, it is conceivable that it will take your smartphone several days before it can recall the applications that you use the most often. This is because of the way that smartphones store data.
Why is my iPhone battery draining so quickly?
Apple's iOS and the state of your battery: Your iPhones' battery may be worn out or have little capacity if the charge percentage increases when plugged in or suddenly.
Tracking your whereabouts requires a constant connection to GPS, which might be inconvenient if you use several different apps. Your device's battery may drain faster due to this extra work.
In areas with spotty reception, your phone may drain its battery quicker than usual because of the additional effort required to establish a connection.
Updates through automatic download utilise data; when cellular data or Wi-Fi are enabled, they also use system resources.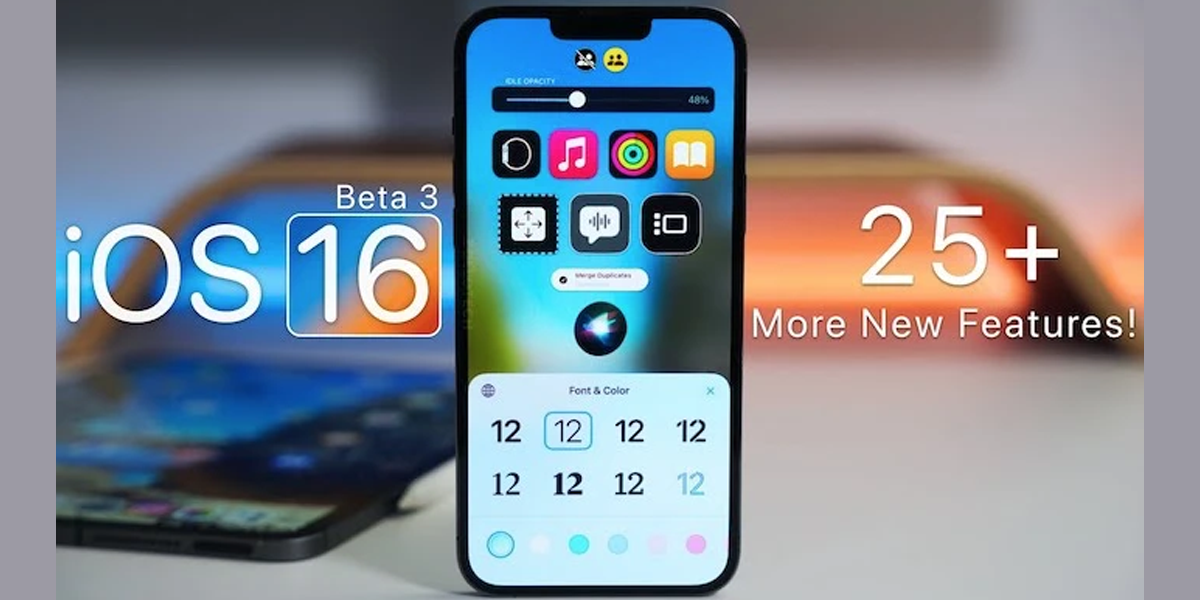 How to Make Your iPhone Last Longer
Now that you know what to do if your iPhones' battery suddenly dies after installing iOS 16, here are some things to keep in mind if you want to extend the life of your iPhone's battery.
The first thing you need to remember is to ensure that the "Background App Refresh" option is never enabled. It may be found in the General section of the Settings menu. When enabled, the feature keeps the device active and continues operations in the background; as a result, the battery may be depleted more quickly.
Keep an eye out for software updates since they often include fixes for bugs and advancements to previously available functionality, such as an increase in the device's battery life.
You are strongly encouraged to turn off the location services on your device before reading the next piece of guidance. To disable Location Services, go to the Menu, choose Settings, then Privacy, and finally Location Services. To cancel the warning, press the button labelled "Turn Off." Because the GPS on the smartphone has to be always active to use this feature, the device's battery life will obviously be reduced as a result of this.
Conclusion
iOS-16 revamps the Lock Screen, adding additional personalization options and widgets for quick access to information. You may eliminate distractions while using applications by linking your Lock Screen to a Focus and using Focus filters. Recent significant changes to Messages include the ability to retract a sent message.
With Visual Look Up, you may isolate the foreground of a picture and then paste it into a message or email. New features and improvements have been made to several other apps in iOS 16 as well, including Mail, Maps, Wallet, Health, News, and more.
Recommended Reads: