Google Pixel Tablet is one of the most awaited devices that will soon see the light of the day but many fans were surprised when it was spotted on Facebook Marketplace, which indicates that the launch date will be revealed quite soon.
Apparently, the tablet will be a premium offering of the company that will be put on competition with Galaxy Tabs and iPads because Google is quite confident that it will receive the same adulation that the other two have got.
Delete My Activity: How to Set your Google Activity to Automatically Delete on Android Mobile Phones and iPhone
Highlights
A pre-release prototype of the Google Pixel Tablet has appeared on Facebook Marketplace.
On the platform, the upcoming tablet is priced at USD 400.
Google is likely planning to launch the Tablet in 2023.
Google Pixel Tablet Seen on Facebook Marketplace with Charging Dock
Google has had an excellent 2022 with its latest release being the Google Pixel 7 series of smartphones that received good reviews, but the company seems geared up to make a comeback in the tablet market as it announced at the May 2022 I/O event where everyone got a glimpse of its design.
The Google Pixel Tablet did have a pre-release prototype as it was seen on the Facebook Marketplace with a charging dock, while a reliable tipster had posted their screenshots on Twitter.
Whenever an upcoming device is seen online or its pictures/details are leaked from tipsters, it becomes apparent to everyone that the device will be released very soon and official word on it can be expected anytime now.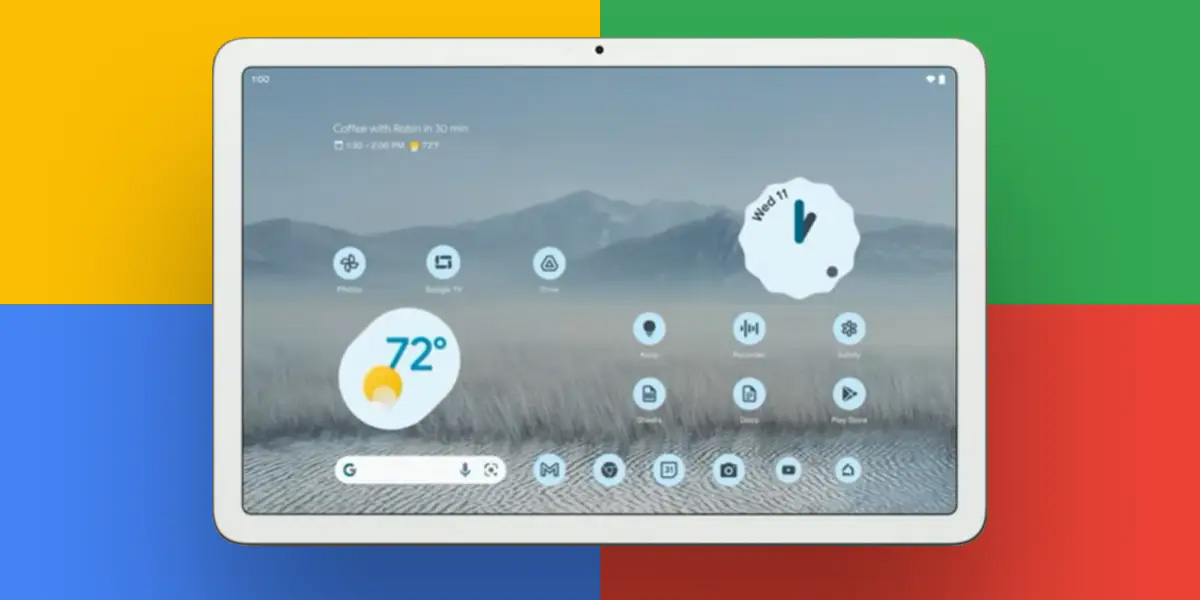 Although not specified as yet, the Tablet might be launched in 2023, while the shared screenshots reveal that the device is available for purchase on Facebook Marketplace for a mere $400 (approx. Rs.33,000), although Google has not said anything about its official price.
There are many reports that claim that the soon to be launched Tablet will be a premium offering of the company that will be competing with other flagship tablets from Apple and Samsung.
Google Meet Live Boosts User Interaction
Google Pixel Tablet Specifications
Google Pixel Tablet might come with a 10.95-inch display screen that may come in 128GB and 256GB storage variants, along with Google's first-party USI 2.0 stylus, which is only to be expected as the tablet has been USI-approved.
Another important feature that one can expect is Google's first-gen Tensor SoC and Wi-Fi 6 support, along with a battery life of approximately 15 hours and 54 minutes, which is an improvement.
Google Pixel 7a Images Leaked Online; Design, Specifications Revealed