Highlights
Google plans to add a Gmail unsubscribe button next to sender's information on Android.
The new feature mirrors the existing unsubscribe option on Gmail's desktop version.
Designed to streamline unsubscribing from promotional emails on mobile devices.
Current mobile process requires navigating through menus or email body for unsubscribing.
Google is reportedly enhancing Gmail's functionality on Android by introducing a more accessible Gmail unsubscribe button.
This development is aimed at improving user experience in managing promotional emails.
Desktop vs Mobile Experience
While Gmail's desktop version has featured an easy unsubscribe option since 2014, placing it next to the sender's information, mobile users have had a more cumbersome experience.
The process involves navigating through the email to find a sometimes inconspicuous unsubscribe link at the bottom.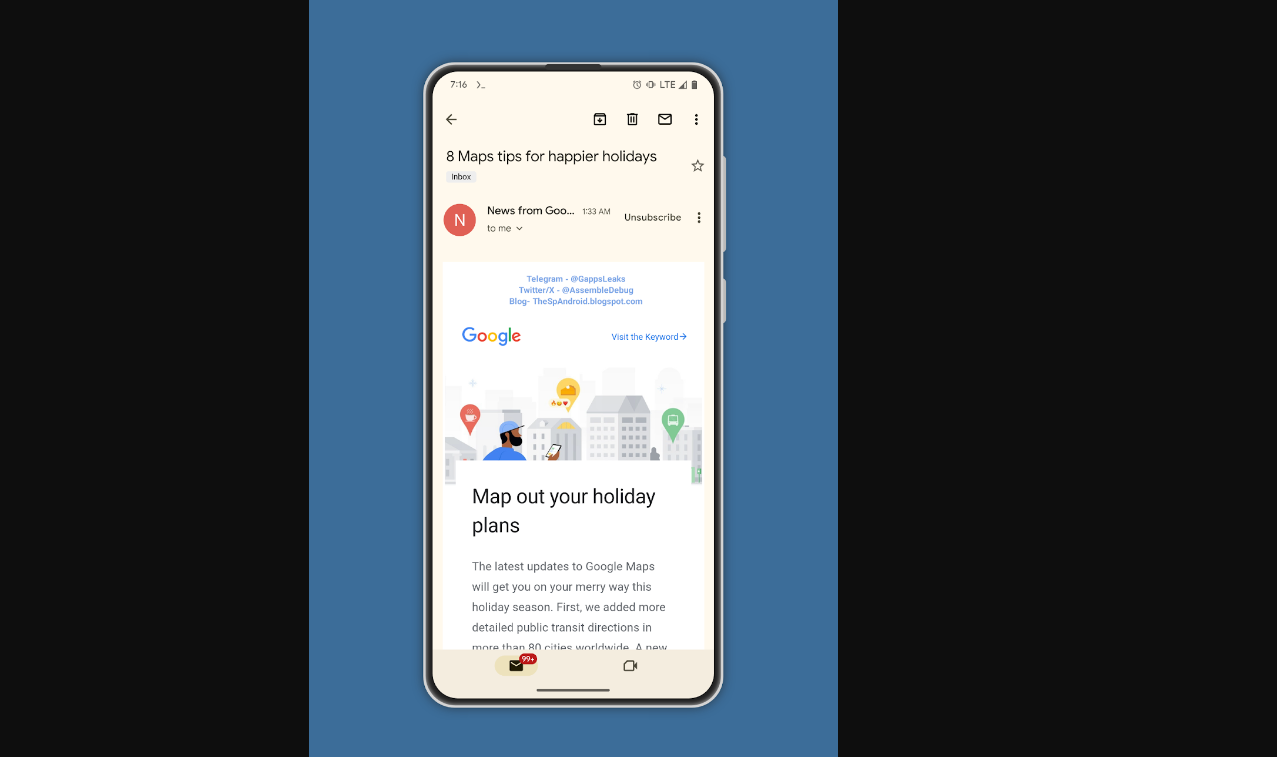 Google's planned update for the Gmail app on Android seeks to streamline this process.
The update, as observed by AssembleDebug on TheSpAndroid, will introduce a prominent unsubscribe button adjacent to the sender's details in the Gmail app.
This addition is expected to significantly expedite the process of unsubscribing from unwanted promotional emails, making email management more efficient for mobile users.
Current Mobile Unsubscribe Process
Currently, Android users must access the three-dot menu within Gmail to find the unsubscribe option.
If the email sender has included an easy unsubscribe link, it appears in this menu.
Otherwise, users must manually search for and click the unsubscribe link, often located at the end of the email.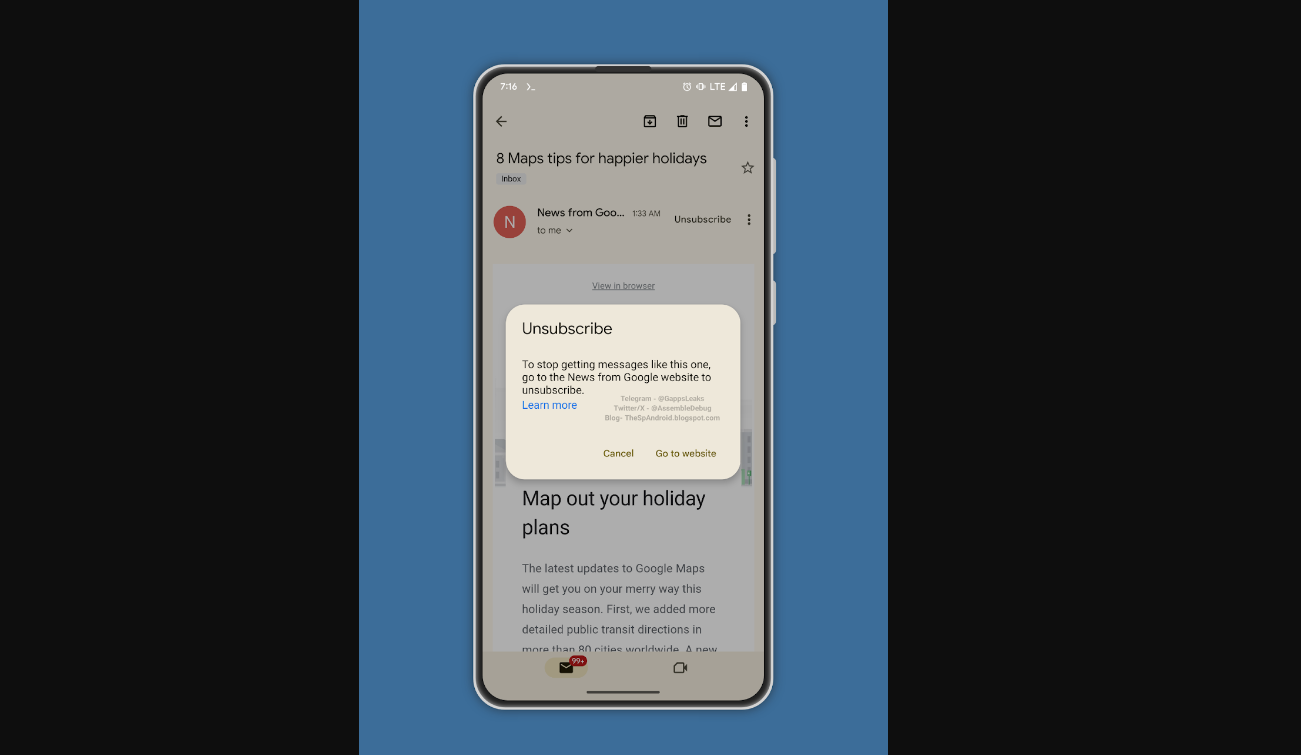 The forthcoming Gmail unsubscribe button is designed to automatically appear on emails that offer an option to unsubscribe.
Clearly, the feature is intended to alleviate the hassle associated with unsubscribing from numerous marketing emails.
Release Timeline
While the update has been identified as in development, Google has not yet announced an official release date for this new Gmail unsubscribe feature on mobile platforms.
FAQs
What is the new feature Google is introducing to Gmail on Android?
Google is introducing a new Gmail unsubscribe button in the Android app, making it easier to unsubscribe from unwanted emails. This button will be prominently displayed next to the sender's details, simplifying the process of opting out of promotional emails.
How does the new unsubscribe feature compare to the current method on mobile?
The current method on mobile involves using the three-dot menu or searching through the email for the unsubscribe link. The new feature will streamline this by placing an easily accessible unsubscribe button directly next to the sender's details, making the process much quicker and more user-friendly.
Is this unsubscribe feature new to Gmail?
While the feature is new to Gmail on Android, it's not entirely new to Gmail. The desktop version of Gmail has had a similar feature since 2014, where an unsubscribe link is placed at the top of the email alongside the sender's information.