To diversify its wide range of products, India-based global smart home security company EZVIZ, has launched a compact indoor WiFi camera. Named C1C-B, this camera promised unparalleled home safety in the most accessible way.
To capture incredible low-light shots without creating light pollution, the newly launched flagship model supports full-HD night vision range of 12-meter (40 ft). Compact in its build C1C-B can be placed at any spot in the house. The camera is equipped with recording options, user-friendly audio alerts and two-way audio system.
Additionally, the camera comes with advanced H.265 video compression technology, achieving better video quality with only half the bandwidth and half the storage space of the previous video compression standard (H.264).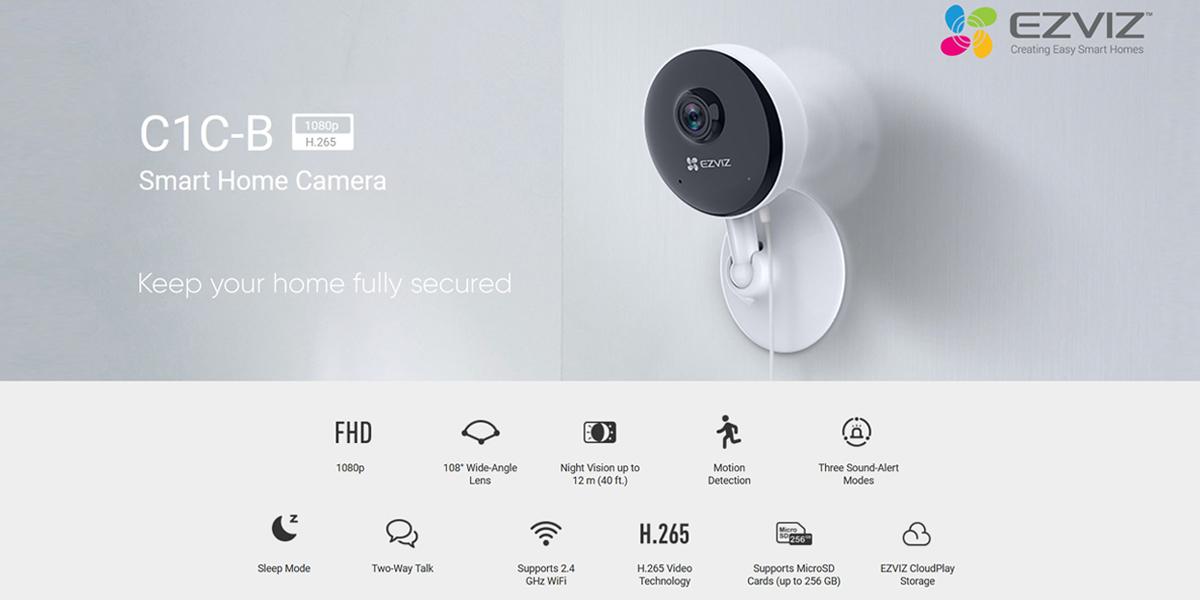 To make installation a hassle free affair, camera has a magnetic base and simple-to-use mounting kit. To get the desired viewing angle, the C1C-B features upgraded positioning stem on the base.
Integrated with voice commands which support Alexa, Google, and Assistance & IFTTT, the C1C-B comes with user friendly audio alerts, which encompass motion detection and private mode with three audio alert modes when motion is detected – silent, short beep, and siren.
The two-way audio allows users to talk to their family members while being away, similar to that of talking on the phone. It offers a flexible option to control the recording of the footage, while also providing access to manually activating sleep mode on their phones.
"Smart home security devices are not a luxury, but a necessity," said Bipin Gupta, Product Manager, EZVIZ while launching the product. Simple to use yet technologically advanced, C1C-B is a smart home security indoor Wi-Fi camera and is aimed to cater to the demand with newly launched product and to ensure on delivering quality products in the future.
Availability
C1C-B is available for sale via Amazon and offline stores.
 In the box
C1C-B Camera, USB Cable, 3-Meter Power Adapter, Foam Sticker, Metal Plate, Regulatory Information and Quick Start Guide.