We all have our share of friends and enemies where the relationship with both is deeply passionate for even an enemy should be worthy of hatred. It is the friends that come to our help in times of need.
It is necessary to keep as many as possible especially in current times because you never know when you might need their assistance. The bond between friends has become stronger through messaging.
We have come a long way from letters and SMS where today Whatsapp has become an important necessity in life. Messaging apps allow you to connect with strangers and forge a deep bond with them.
Secure Messaging
Deep conversations with fast friends and pen-pals are private and confined within the mobile phones on the various messaging applications and we are going to look at the best ones to have come out in 2022.
Everyone has a private life of their own that is to be respected as also the conversations that they have over the message apps, which is possible through Secure Messaging, a process through which you can ensure that you're messages are safe and secure.
Secure Messaging itself means 'Message Security' but a messaging app isn't just limited to protecting the messages but also has numerous other features to its name that we will discuss about.
It is important that the secure app for chatting should meet all the factors to qualify as one of implicit trust for it is due to these very features that they have revolutionized many brands into lucrative business models.
End-to-End Encryption

– We'll start with the most important for all data sent and received has to be encrypted. For the unversed, encryption is the process in which data is converted into code so as to protect it from being unauthorized access and it begins from the moment the sender sends the message where no one will be able to view it, neither app expert nor service provider, and reach

Multi-Mode Communication

– The era of SMSs is long gone and let's face it, we all are bored with pressing our fingers on the keypads. Audio and video calls have become a norm since the past decade because a big plus point is that when you're sending messages across various modes, you can easily delete them without issue

Supportive to Multi-platform

– You can alter the messages at will and store private ones in your location of choice and also delete them when the situation calls for it, which has a positive impact on the security features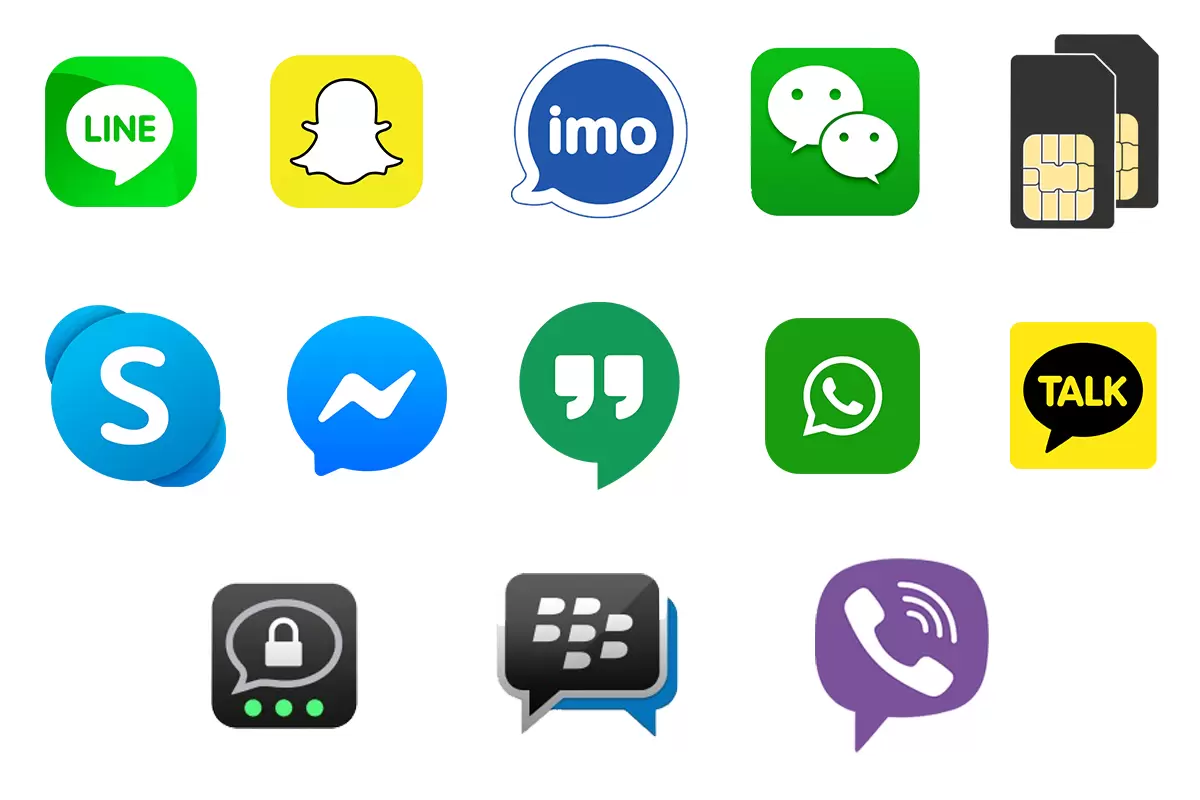 Application List
There are a gamut of messaging apps that guarantee security to the messages you send and receive. We are going to discuss some of them that everyone has heard about but isn't familiar with all the features so here are the relevant options.
Telegram launching 'Sponsored Messages' tool to promote their channels and bots
Telegram

– This platform is quite popular compared to some others which is why it is first in the list. It does not allow any third-party to come between you and your data and gain access to its contents.

Telegram helps connect people of different backgrounds living on opposite sides of the globe through the data centers that form a network that starts functioning when you learn about 'secret chats' and also has a self-destruct mechanism that deletes all messages if you command it after a set time duration.
It is compatible to both Apple and Android with no issue
Also Read Here: Telegram launches year-end update with special features like Reactions, Message Translation and more
Whatsapp

– When it comes to both popularity and security, it is best option to choose when it comes to security apps where you can send and receive messages, chat over video calls as well as host them on both desktop and mobile phone.

It is a platform where the most private chats take place which is why it needs to be encrypted and also permits access through end-to-end encryption so that all info is secured.
Since Whatsapp does not store data on its server, it is invulnerable to hackers' scrutiny and remove unnecessary conversations from the cloud backups where you are given the option to delete them either for yourself or everyone and is compatible for both Apple and Android
Line

If you're looking for private chat, then this is the best option available as of now for both phone and desktop.

It is the brainchild of Japan when some engineers wanted to find a way of communication during the aftermath of the Tohoku earthquake a decade back and came up with this app.
End-to-end encryption was immediately added that secured data privacy where you can avail benefits like HD video calling, add new friends through 'Shake It!', etc.
Viber

Not only can you enjoy features like messaging and calling but can express your thoughts through emojis and GIFs. You can call anybody at leisure time and share photos/videos of all sizes along with an encrypted video chat feature on your phone and desktop
iMessage

Again, it has end-to-end encryption feature among many others that also include users having absolute control over the length of the message along with the time limit that the receivers will be able to view it.

This feature is considered rather odd and elicits confusion among many users when they first know of it. You can also block and unblock contact details, send and receive mute notifications, join and leave group chat and gain net access on Apple and Mac
Signal

This one is right up there when it comes security in messaging apps of 2022 where apart from the regular end-to-end encryption feature you also get free communication and messaging service that comes with a self-preserving technique that prevents of sending private messages to unintended recipients and have group chats
Threema

Once you send the message to the intended recipient, it is permanently deleted from the message box thereby ensuring that no one will be invade the privacy of anyone because the design is such that only those that the message was intended for will be able to see it and scan QR codes to evaluate contact details
Silence

It protects all your SMSs and MMSs because they don't require a Wi-Fi or any internet connection and has strong security features that automatically locks the codes so that they don't fall prey to third party applications and government agencies. Furthermore, you don't need to Sign Up and login to get security features
Wickr Me

You can interact with anyone in your contact list either individually or through group chat where both text and voice messages are secure. You don't need to give your name, number or email id for registration thereby ensuring security. As it allows users to share their social media status and online locations, it is more of a collaborating tool than a private application.
Wire

Aside from end-to-end encryption, it protects your message, chats, voicemail, documents and images. The user doesn't need to activate anything because it is always turned on and being an open platform, the source code is available for the user to know and evaluate its features like sharing files, conference, group chat, etc.
Also Read Here: Why third-party apps are unsafe and compromise your safety?