Story Behind The "Afeela"
Sony Honda Mobility will be branded Afeela Pre Orders biggen Mid 2025 and Deliveries starts 2026.
The biggest announcement to come out of the CES 2023 has to be the Sony electric car, "Afeela."
Sony, the Japanese Electronics Giant, organised one of the brand's biggest announcement events in recent years at the annual Consumer Electronics Show (CES) 2023. Often touted as the most influential tech event in the world, CES had its curtain raiser on 5th January 2023 for a four-day tech extravaganza in Las Vegas. Apart from confirming 22 February 2023 as the launch date of the highly anticipated PlayStation VR 2 headset, the Sony announcement event also made it to the headlines for the new brand announcement. Sony unveiled Afeela, the new EV prototype that the brand claims will go on sale as early as 2026.
Sony Honda Mobility Afeela's Price
Sony Honda Mobility Afeela's price in North America is expected to be around $100,000 (Approx Rs. 82 lakh) for the top specification model.
Also Read: Electric Cars Arriving in the Near Future 2023
Fast Back Sedan Afeela From Sony & Honda Mobility
Sony Honda Mobility CEO Yasuhide Mizuno, while speaking during the announcement event as a part of his keynote revealed quite a few details about the brand and what to expect from it.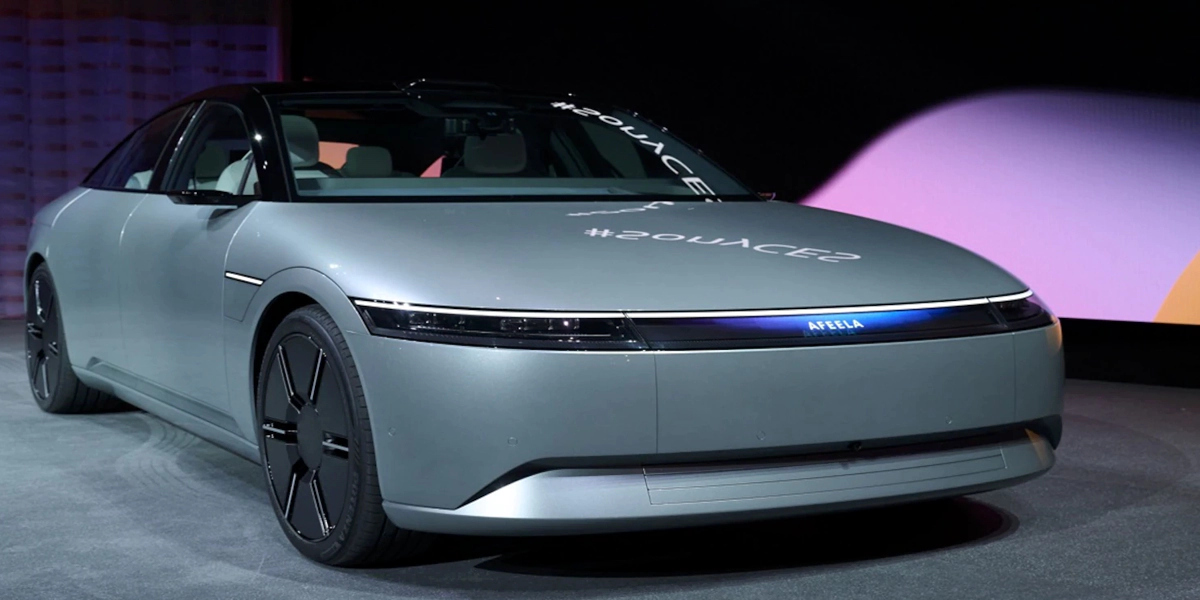 Unveiling the prototype, Yashuide Mizuno said that Sony will further proceed with the development of the electric car's mass production. Anticipating to start taking pre-orders in the first half of 2025, and start sales within the same year. The first shipment will be delivered to customers in North America in spring 2026.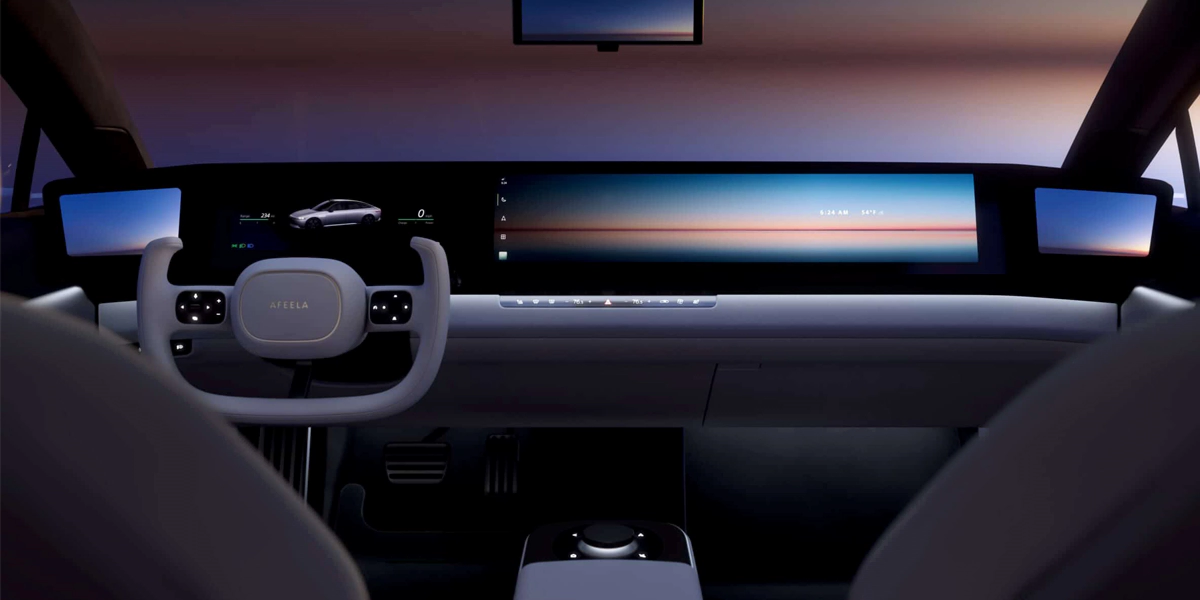 Sony Honda Afeela Exterior
Sony Honda Afeela Electric Car Exterior. Speaking of the prototype, Mizuno informed, "on the exterior, Media Bar allows the vehicle to interact with the people, expressing itself by sharing various types of information with people around it. Together with our partners and creative communities, we plan on exploring the possibility of how Media Bar can create a fun and exciting mobility interaction."
Also Read: Top 10 Upcoming Cars in 2023 (Auto Expo 2023)
Safety & Security
Sony Honda Afeela "As safety and security are essential to Mobility, we will integrate Sony's sensors and Honda's safety, along with other intelligent technologies. This prototype is equipped with a total of 45 cameras and sensors inside and outside the vehicle. Anchor cameras and time of flight sensors detect the driver's status, along with the vehicle condition to prevent accidents," Mizuno also said.
Sony Honda Mobility Afeela What to Expect?
Sony Honda Afeela will also be working on offering an automated drive and advanced driver assistance systems. The brand plans on combining existing technologies with almost 800 top high-performance resources for industry-leading performance.
Sony Honda's Stylish Afeela Entertainment
Moving Entertainment Space
Since it's Sony, we can expect some massive innovation and advancement in the entertainment quotient of the vehicle. Industry experts would be eying some neve-seen-before entertainment features. The brand intends to provide best-in-class entertainment by integrating movies, games, and music in new incoming express using the latest UX and UI technologies.
Sony Honda Mobility Afeela Software & Performance
Knowing the significance of systemic software upgrades and high-performance computing for intelligent mobility including AD, ADAS, HMI, IVI, and telematics, Sony will be collaborating with Qualcomm technologies in near future. Elaborating on this, Mizuno said, "we will utilize their latest associates from Snapdragon Digital Chassis to realize next-generation mobility experience."
Also Read: Kia Announces 'Kia CPO', Certified Pre-Owned Car Business in India
SHM Afeela Specifications
Power and Speed
| | |
| --- | --- |
| Engine Power | 544 HP (399 kW) |
| Max. Speed | 180 km/h |
| Number of Engines | Dual Motor |
| Driving System | AWD |
| Engine Type | Permanent Magnet Synchronous Motor |
Battery and Charge
| | |
| --- | --- |
| DC Charge Rate | 200 kW |
| DC Charge Time | 30 minutes |
| Urban Consumption | kWh/100km |
| Suburban Consumption | kWh/100km |
Dimensions
| | |
| --- | --- |
| Length | 4895 mm |
| Width | 1900 mm |
| Height | 1460 mm |
Extra Features
| | |
| --- | --- |
| Vehicle Type | Electric Sedan |
| Year of Production | 2025 |
| Autonomous Driving | Sony Autonomous Technology |
| Production Place | Japan |
| Miscellaneous | Wheelbase: 3000 mm |
Also Read: Sony-Honda Joint Venture To Produce An Autonomous Electric Car With The PS5 System