If you own a pair of Bose QuietComfort Earbuds 2, then you're in luck because the earbuds will come with a new upgrade that will totally enable high-quality video transfers when it streams from compatible playback devices.
Bose announced the upgrade in light of its partnership with Qualcomm at the Qualcomm Snapdragon Summit 2022, while the update will arrive around early 2023 to the owners of QC Earbuds 2 automatically.
Highlights
Bose QC Earbuds 2 was launched in September 2022 and is ranked very high when it comes to topnotch noise-canceling earbuds and is the first preference for many users.
Bose has promised a New Year treat for QC Earbuds 2 users with a massive audio boost in 2023.
aptX Lossless that provides the high resolution audio support for the earbuds that users will find preferable.
Bose QC Earbuds 2 to Get Audio Boost in 2023
Music lovers have different tastes when it comes to musical genres and the type of music that touches their hearts the most. Similarly, when it comes to earbuds, while everyone wants one of topnotch quality, they all differ when it comes to brands.
Bose QuietComfort (QC) Earbuds 2 is one of the best noise-canceling earbuds aside from being a high ranking model in the audio category, although it will be interesting to see as to how the company can improve on its next generation ANC (Active Noise Canceling) earbuds.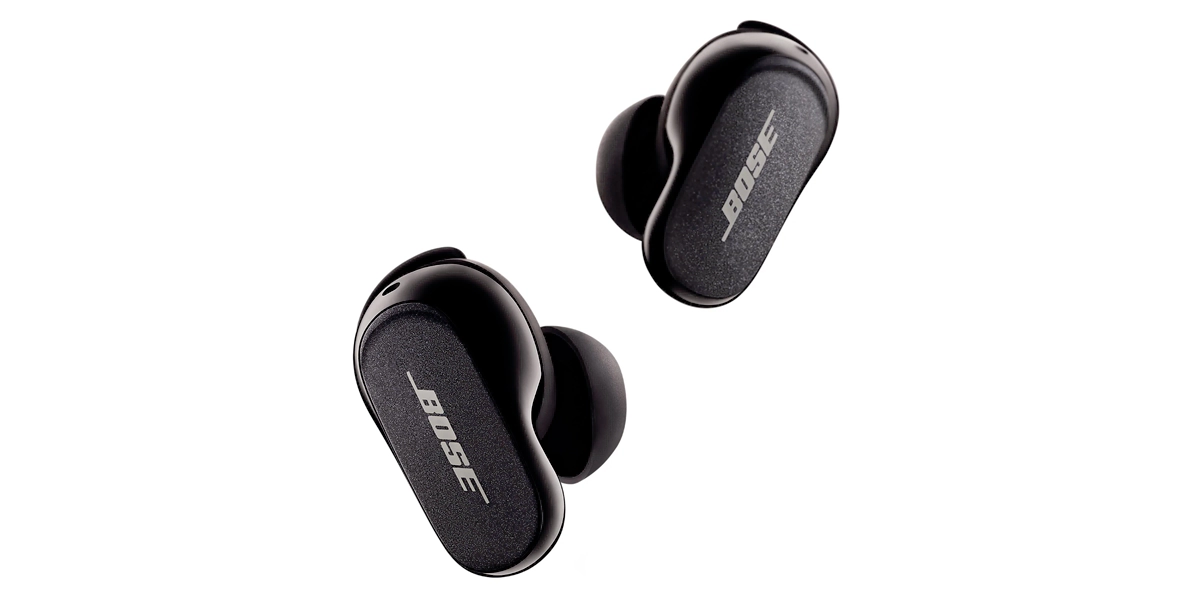 People owning Bose QC Earbuds 2, launched in September 2022, are in for a treat this New Year as the company has planned a massive upgrade through which video transfers of topnotch quality can be easily managed while streaming from compatible playback devices.
Bose has partnered with Qualcomm to announce the free over-the-air update at the Qualcomm Snapdragon Summit 2022 that will be available around early 2023 for QC Earbuds 2, which will bring aptX Adaptive and aptX Lossless support to the flagship earbuds of the company.
Both will bring high-quality performance audio codecs that will be fully supported by some of the best Android smartphones in the business because the Audio codec support was the only area where QC Earbuds 2 lagged way behind its rivals like Sony WF-1000XM4 and Samsung Galaxy Earbuds 2 Pro.
A Beginner's Guide to Choosing the Right Headphones for You
aptX Lossless In Brief
Needless to say, aptX Lossless Support is one of the best updates that you can get for anyone who wants high-quality audio as is the newest codec is part of the Qualcomm Snapdragon Sound that guarantees 16-bit/44.1kHz, CD-quality audio, bit-for-bit over Bluetooth at data that goes up to 1200 kbps.
aptX Lossless doesn't always prove true to its name as you need more compression for the 1411 kbps, CD-quality audio data that needs to be brought down to 1200 kbps maximum bitrate, which Lossless is quite proficient in handling.
How to Connect Multiple Bluetooth Speakers and Headphones to One Phone
Bose QuietComfort Earbuds 2 Conclusion
Bose hasn't yet confirmed as to when exactly the new update will be arriving as the rough timeline is speculated to be around early 2023, while its affect on the performance of the earbuds too cannot be specified, although the audio will be of topnotch quality as mentioned above.
Truke Earbuds: Buds S2 Lite Review