Bluetooth refers to a medium that enables a short-distance interconnection between electronic devices. This consumer electronic device has been a household name today and one can connect Bluetooth to share files and images, and listen to music. The rapid evolution in speakers complements the ever-advancing Bluetooth, along with a cakewalk of an effort to connect one Bluetooth device to a smartphone; however, it is not a simple task to connect multiple Bluetooth speakers and headphones to one phone. Hence, we decided to make a comprehensible yet short tour to this daily issue and maybe make your next party a little technically easy to handle. Before jumping on to the steps to follow while connecting multiple speakers from one phone, lets gain some knowledge on what makes this function possible? It was not always possible to connect multiple or more than one speaker to one phone may it be iOS based or Android-based. The advancement in technologies that led to the development of Bluetooth 5.0 technology enabled the users to pair a couple of speakers to the same device that prevented the entire struggle to connect different speakers to different devices, where one had to take care of the timing and same playlist.
The next-generation technology seems to show us the solution to all that we ever imagined, just like connecting more than one bluetooth speaker to one device only. There are some independent apps that can be easily installed from the playstore for Android-based smartphones and Appstore for iOS-based smartphones, famous among these sorts is AmpMe. This app works well for crazy house parties. Simply connect your phone to the speaker and launch AmpMe. Now to sync other speakers supported by bluetooth 5.0 technology, the user hosts the website and connects as many speakers as one wants just be adding the devices while scanning that are in the close proximity to create a massive sound wall, where the crowd can listen to music from Youtube, soundcloud, or even from the local library.This followed by some brand specific apps that reiterates the same concept; however with the condition that the connected speakers should belong to the same brand too that can support Bluetooth 5.0 technology. For example, Bose and JBL. By installing the Bose Connect app one can connect two speakers of the respective brand at the same time, the same concept is followed by JBL that connects two speakers at the same time. Additionally, there is Ultimate Ears' app that allows you to sync around 150 boom speakers with one device. In line with this, if the user owns Samsung Galaxy S8 or later of the series, one can connect 2 bluetooth 5.0 enabled speakers from one device.
Conclusion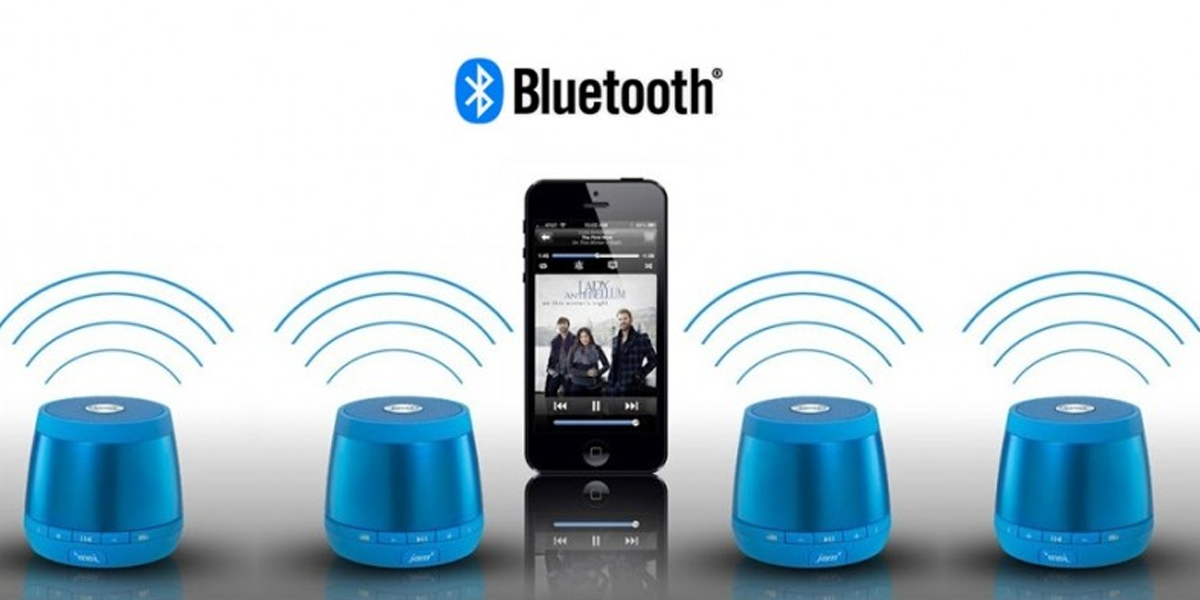 One smartphone in cahoots with a bluetooth device can easily be termed as a person's best companion for having hassle free parties and social get togethers. This is all now possible with next generation technology that makes the task uber simple and connects numerous eligible and compatible speakers to one phone by just a few clicks.
Recommended Reads: