As the holiday season approaches, we all need a few grooming sessions to rejuvenate before taking the New Year head-on. But as much as we love grooming sessions, most of you would agree that grooming sessions are usually boring and sometimes even tiring. Although they don't have to be since technology has come to our rescue here as well.
And what can be better than having self-grooming gadgets right in your bathroom cabinet? From electronic facial brushes and two-in-one hair brushes to trimmers and toning belts, technology has forayed into almost every aspect of self-grooming. So, read on to know the best self-grooming gadgets to get ready for the holiday season.
Facial Brushes
This isn't 2010 and you should be using your hands to wash your face anymore. With technology taking so much effort to make life easier for us, it is about facial brushes becomes a part of our routine. This skincare product combined with soap-free cleaner eliminates dirt and pollution residual impurities.
Facial brushes are great for prepping the skin before following your regular skincare routine. Some facial brushes also come with extra attachments that can be used for face massage and make-up.
Body Hair Trimmers
Epilators and beard trimmers are probably the only two devices that have found some space in our grooming tool shelves. But it is the body hair trimmers that you need to get home now.
Also Read: 10 Apps and Gadgets to Keep You Warm During the Freezing Winters
The nose, ear and eyebrow hair trimmers are a great essential for the nooks and crannies a regular hair trimmer or epilator can't seem to reach. They look quite different from regular trimmers and usually come with different attachments for different purposes.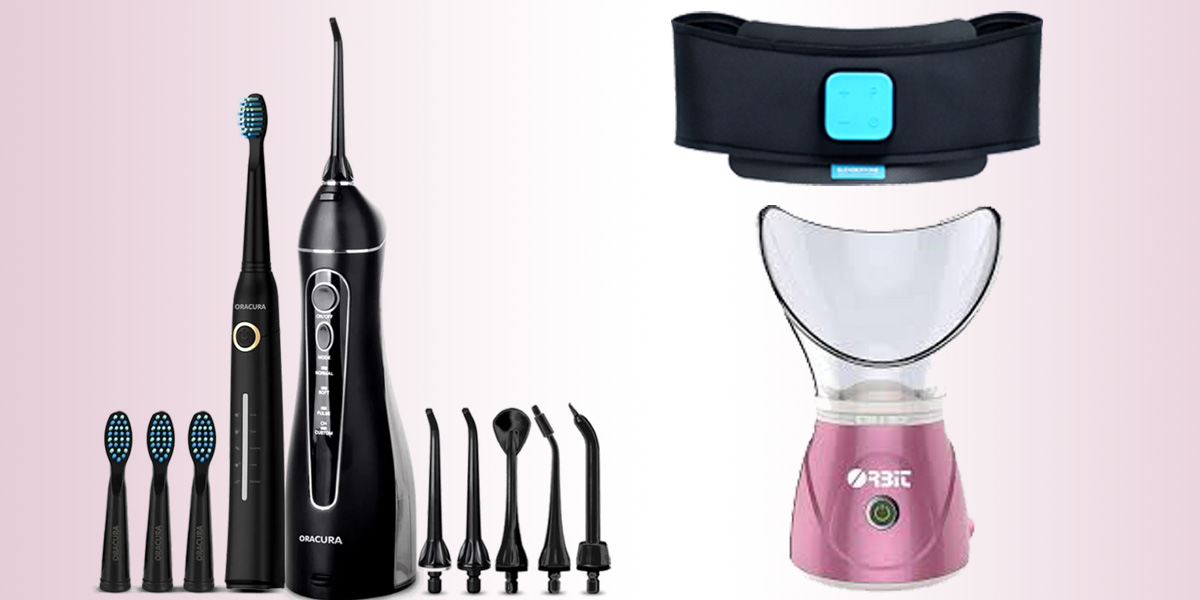 Electric Flosser
You may have already heard or used an electric toothbrush but we now have to upgrade to an electric flosser, because why not. These work by pushing think water stream in between the gaps of your teeth and are great ways to get super clean after a meal. Use them before bedtime and these will clean areas in your mouth that sometimes even an electric toothbrush misses.
Toning Belts
The hardest thing to do in the world is to manage your weight. And especially if it's the holiday season doing crunches every morning doesn't always sound so pleasing, does it?
Also Read: Best Gadgets For Your Home To Buy On Dussehra
We have a solution for you though, it might not give you six-pack abs all of a sudden but it can definitely work for the holiday season when working out is not always on your calendar. Strap toning belts! These are mostly now app-controlled devices and work through electrical muscle stimulation to develop a stronger core.
Face Steamer
A sauna session at this time of the year can really help to leave troubles all troubles behind. But they aren't always around and they aren't always affordable. It is better that you now get your own alternative at home and invest in a Best Self-Grooming Gadgets that can provide if not completely the same experience then at least a similar feeling.
An alternative is basically the modern steam machines, also known as face steamers. That steam can also do wonders to your skin is a well-known fact. They pump out micro-steam particles that cleanse and hydrate all at once. These facial steamers are not lightweight and easy to use as well.
Also Read: Top 10 Futuristic Gadgets in the World