From Mi Purifier 3 To Smart LED Bulb: Best Gadgets You Can Grab Online This Dussehra
You do not consider the ubiquitous smart light bulbs and light switches to be examples of "smart home equipment." We dream of a future when we have access to futuristic conveniences such as automated door locks, robot butlers, voice-activated ceiling fans, floating lights, and air purifiers, among many more amazing inventions of which the general public is blissfully unaware.
To help you out, we've compiled a list of our favourite smart home gadgets and accessories right here. A few of these devices have already hit shelves, while others are still under development. Products featured in this post are not only functional but also attractive, making them perfect accents for any dwelling.
Mi Purifier 3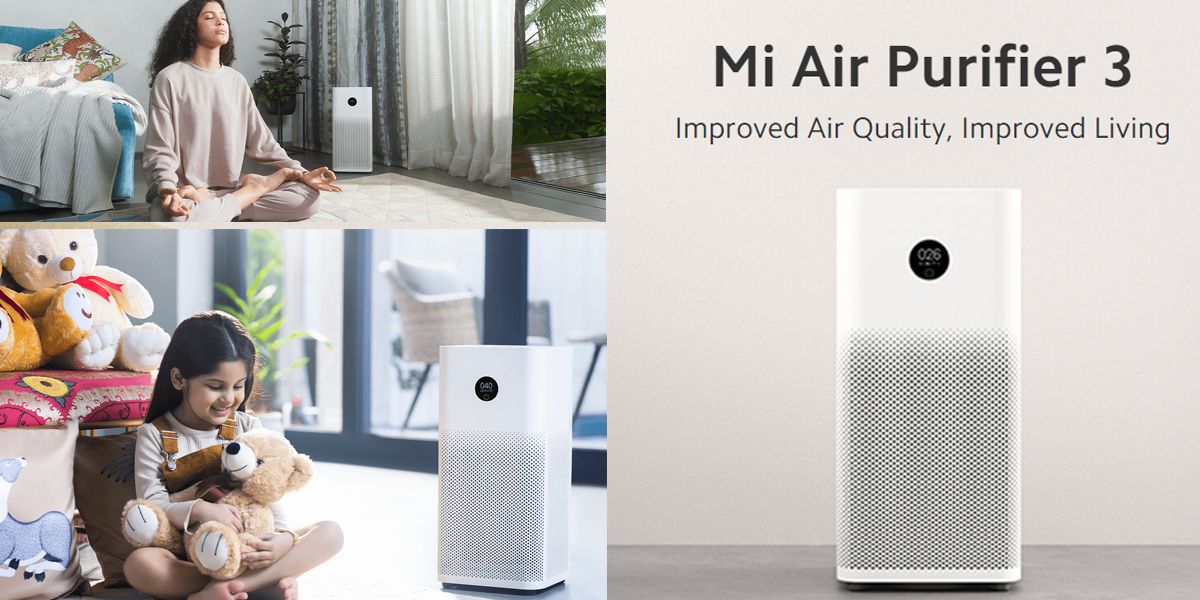 White and cuboid in shape, the Mi Air Purifier 3's design is simple and unobtrusive. Up front, it has a touch-sensitive OLED circle display. The top square grille is the outlet for the conditioned air.
The front display's brightness and on/off state may be controlled via a button on the device's rear. Next, the laser particle sensor is tucked away underneath the switch. You may take out the bottom section of the back and wash it whenever you want.
A genuine HEPA Class 13 filter is used in the Mi Air Purifier 3. The filter traps 99.97% of particles as small as 0.3 microns, including smoke, dust, dander, spores, pollen, and mould.
A centrifugal fan allows for a clean air delivery rate (CADR) of 380 cubic metres per hour. It also has a colour-changing light ring on the front that serves as an air quality indicator.
The Mi Home app, available for iOS and Android, may also link the filter to a mobile device. The app allows for wireless regulation of the cleaner's settings and remote monitoring of air quality readings.
Dyson V8 Absolute-Cord-Free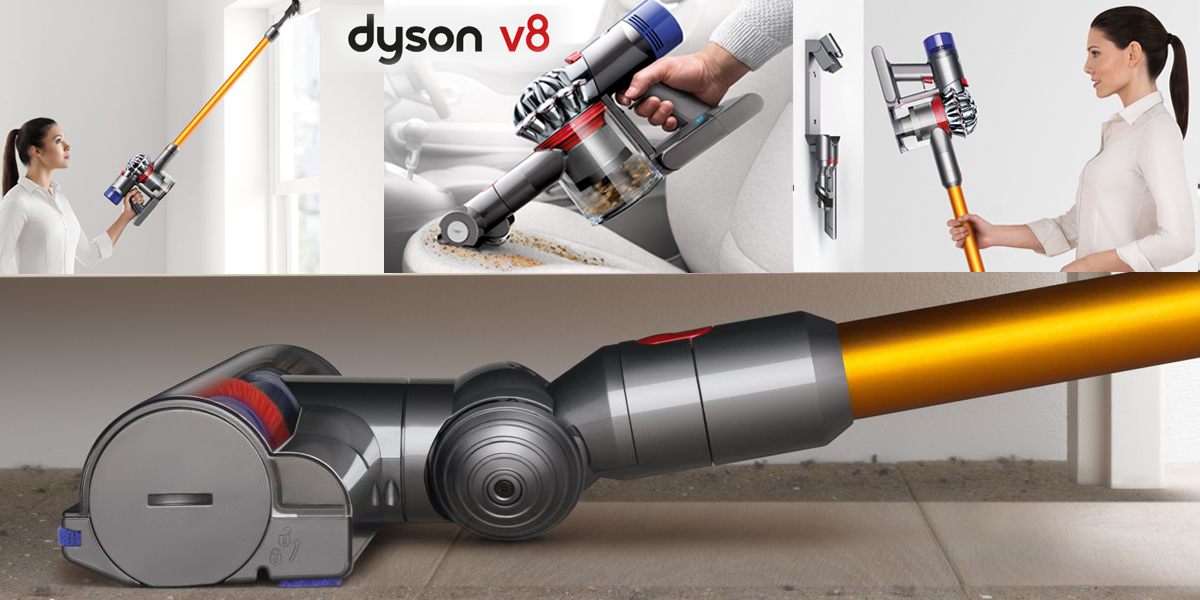 You can count on the Dyson V8 Absolute Cord-Free Vacuum to provide robust and constant suction, sucking up dirt, debris, pet hair, dust, and anything else your floors may be hiding. Our vacuum was so powerful that it took one pass to clean all of our floors, including the hardwood, the low- and high-pile carpets, and even the spaces between the floorboards.
We got the most out of our vacuum on a wide range of surfaces thanks to the many attachments. The soft roller head is ideal for cleaning hardwood floors, while the direct drive cleaner head's beater bar is designed to reach deep into shag carpets.
The Dyson V8 Absolute is a cutting-edge vacuum cleaner that shows signs of having been designed with care. The machine is just the right weight, making it simple to move about the floor and reach higher places to dust.
There are flaws with the Dyson V8 Absolute. To begin with, the vacuum doesn't have a regular on/off switch. Instead, it had a "trigger" that we had to hold down constantly while we vacuumed, which was a little rough on our hands as we tried to tackle the whole home.
Vacuum Cleaner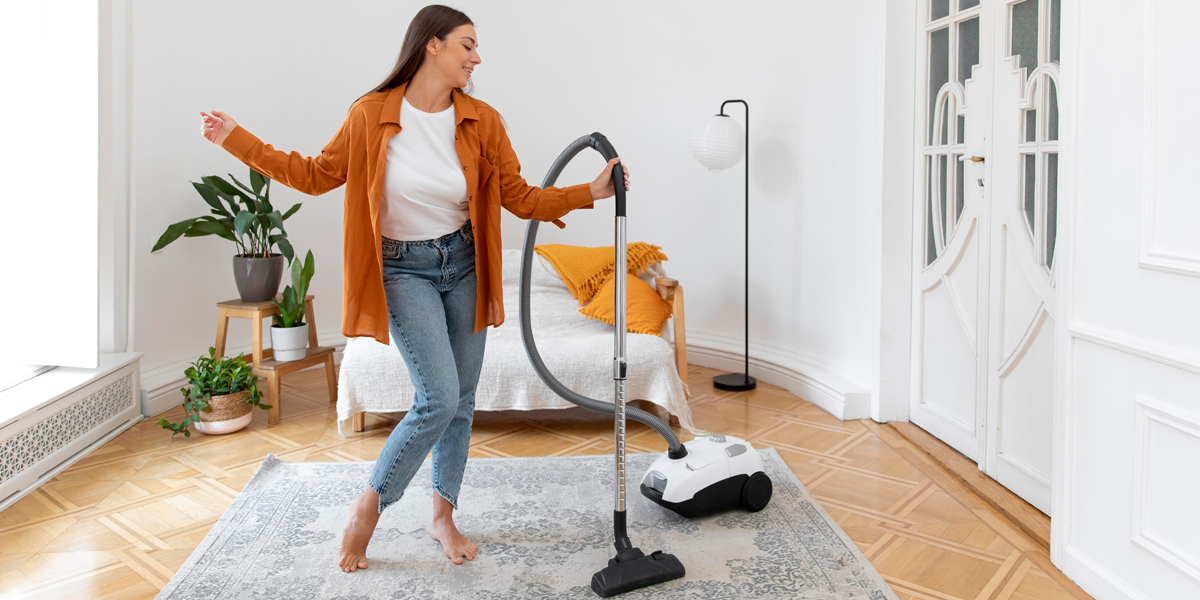 Vacuum suction force is crucial to a vacuum's effectiveness, but it is not the only factor determining how well a vacuum cleans. You'll be able to make sense of the figures and prioritise the criteria that matter to you with some background knowledge and training.
Unfortunately, the capacity to clean is not reflected in a single grade. However, there are a few key features and measurements of vacuum cleaners that, once grasped, let shoppers confidently choose the most OK vacuum for their needs.
Power (in watts), amperage (amps), voltage (volts), water lift (or sealed suction), horsepower, air watts (or airflow), and airflow are all examples of these main criteria.
We will also look at a variety of secondary characteristics that have an impact on cleaning performance. Filtration, cleaning equipment (agitation), capacity, quality, noise, features, and cost all fall under this category.
Understanding the fundamentals of how a vacuum cleaner works are necessary for making sense of this whole situation.
Air enters the vacuum cleaner at the cleaning head or tool, travels to the bag and filter system, and finally exits the vacuum cleaner at the exhaust port. The vacuum motor (also known as the suction motor) produces this airflow.
The electrical components of the vacuum motor are coupled to the fan(s) or fans(s) that provide the suction. When the fans kick on, a partial vacuum is formed, and the vacuum cleaner's internal pressure falls below the surrounding room's ambient air pressure. The air pressure outside the vacuum is more significant than that within, so the air is forced to flow through the appliance.
Smart LED Bulb With Music Sync
Choice of hues: To create the ideal atmosphere, colours are essential, whether you're hosting a party, filming a TikTok video, or immersing yourself in the stunning graphics of your favourite video game. Depending on the make and model, you may choose a soothing blue, a refreshing red, or any other hue in the rainbow. LED lights that play music should have a wide range of colours and dimming choices so that you may easily create your environment.
Manage your settings: Don't limit yourself to just one purpose. These days, it's not uncommon to find an LED light with a wide range of customizable lighting effects, including several reactive settings that twirl to the beat of your music. In many cases, control is not limited to a few basic sliders. Also, try to choose lighting that allows you complete control over the intensity of the light.
Possibilities for linking together: If you want an LED light to dance to the beat of your music, it must have some interface with your phone. It's not uncommon to choose between WiFi connection and Bluetooth connectivity. Depending on its connection options, your fixture may easily link up with an app, Alexa, or Google Home, allowing you to create the ideal atmosphere easily.
Low-hassle assembly: Your preferred fixture shouldn't require wiring, fasteners, or hammering. They should be easy to put up in a few minutes with little effort and no special equipment. The fixtures are often packaged with clear instructions and require little effort to position precisely where desired. After that, you may do anything you want with your lighting and interior design.
Safety: Look for certifications or registrations that show the light has been tried and tested with your equipment. These safeguards are crucial since they guarantee that your electronics won't overheat or short out while in use. You may be sure that your LED lights meet or exceed all applicable safety regulations since they have been UL or ETL certified.
FAQs
Recommended Reads:
Black Friday Sale in India