Technology has played a massive role in the betterment of mankind in many more ways than one. Each new revolutionary discovery since times of yore has contributed to a new benchmark and rendered the previous model obsolete.
For example, money replaced barter system as a medium of exchange, telephone replaced telegrams, smartphones have taken over wired telephones, email have replaced letters, and the list goes on and on.
The social media revolution in the late 2000s changed things for the better with the advent of platforms like Twitter, Facebook, Instagram, YouTube, along with the countless devices and new era smartphones that has made the world a small place.
Also Read: Introduction to Clean Energy Technology and Its Importance?
Now life is virtually impossible to imagine without electronic gadgets and one reason for it is because they've considerably reduced manual labour. The average human being has always been lazy and done his best to get things done through shortcuts and dodges.
The arrival of gadgets have made jobs a lot easier although the pressure to match up to expectations remains the same. However, that does not take away from the significance that these gadgets have played in our lives.
Tech World
Technology has been defined as 'science of craft' where humans use brain and physical labour to bring an evolutionary change in the world that would benefit mankind in general like the discoveries made by scientists.
The millennial generation is extremely clever in having things their way and want to live a lifestyle they please. They have turned their life passion into a lucrative career opportunity with flying colours.
Also Read: British Airways Tests New Smart Technology For Passport-Free Travel
This tech world is a funny place to live in as and when a change happens it is usually iterative. It is inevitable for technology to undergo a massive upgrade in order to cater to the present generation like the examples mentioned above.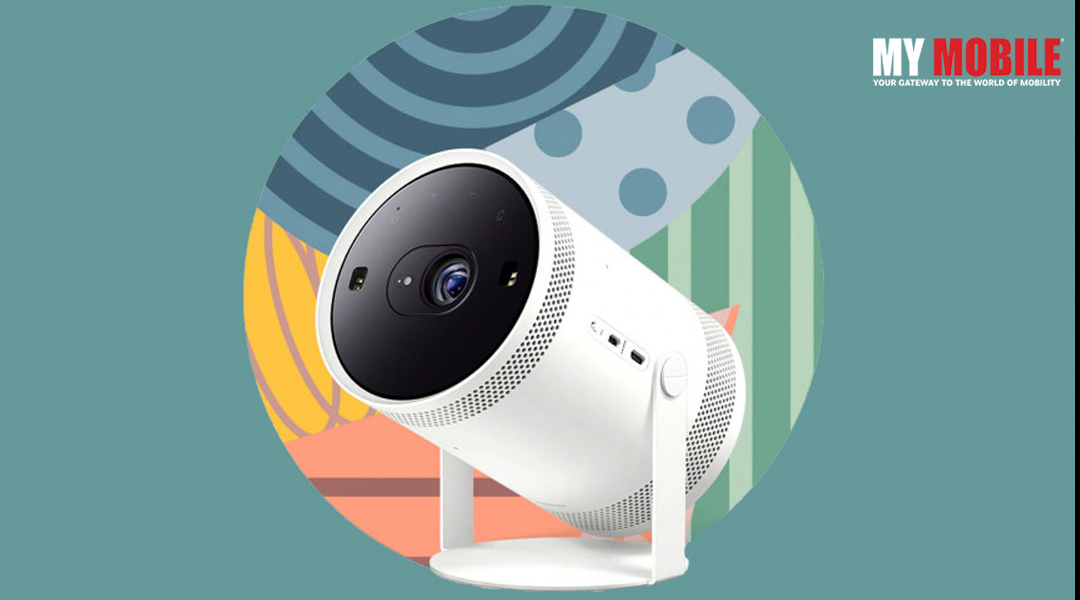 It is worth noting that we haven't lost old technology but merely bettered it and here we are in the 21st century surrounded by machines and gadgets. We have much more to come in the next decade or so with Artificial Intelligence (AI) touted to be the next major breakthrough in the technological world.
Technological advancements have been aplenty but it is very difficult, if not impossible, for a common man to gauge its impact as most of it would go over his head but there have been many examples of technology that have blown our minds in more ways than one.
It is widely being speculated that Artificial Intelligence means that robots will soon take over from humans for labouring out in the office. However, it is a mere speculation as only time will tell as to how exactly things will turn out.
In Brief
The Consumers Electronics Show (CES) is an excellent occasions where users can get to learn about many futuristic gadgets that they won't even know exist. Most people are dumbfounded when they learn that such gadgets are in existence.
Also Read: Satellite Communications Key to Driving India's Technology Ambitions, Internet Reach, MoS IT Says
It doesn't change the fact that they are indeed revolutionary and there can be no better place than CES, a Las Vegas expo where you can get to see gadgets that look at least 50 years ahead of their time.
It is the place where the most powerful tech giants across the globe grace the occasion in large numbers to reveal to the world what all they are up to and what their loyal fanbase can expect as and when they roll out new devices in the market.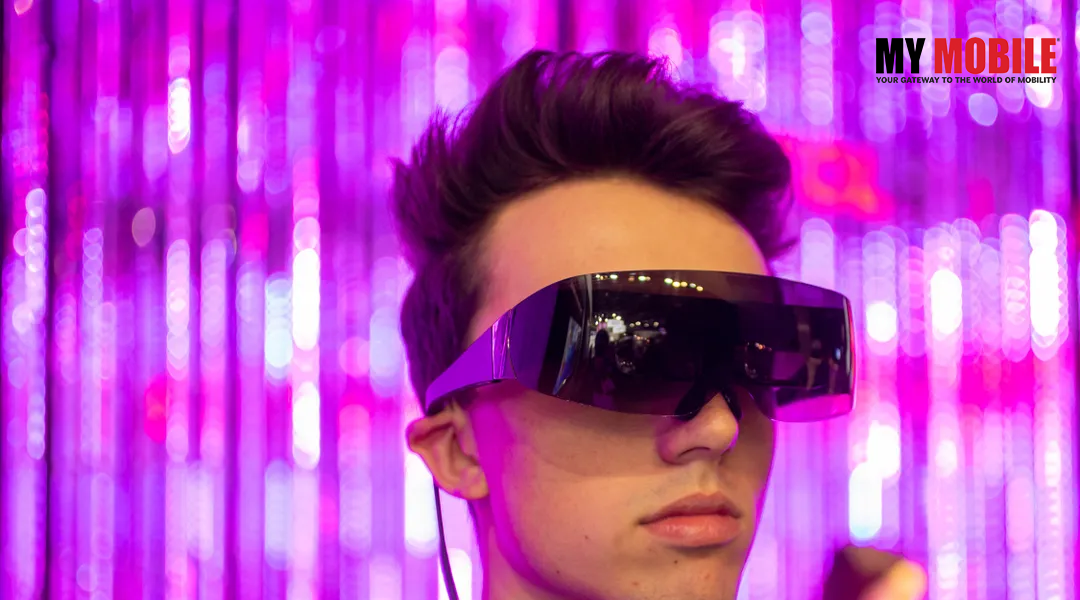 Every big tech giant, be it Samsung or Apple or any other, launches a new device every few months and this despite the fact that they manufacture hundreds of products and yet find something or the other that caters to people of almost all age groups.
However, 2022 has been quite different given that the entire world is grappling with a global pandemic by the name of Covid-19 and add Omicron to the woes, the halls were almost deserted.
Also Read: What is e-sim technology?
This left many companies with no choice but to reveal their output online, which is more or less the scenario in almost every field. Every tech giant has an official social media platform through which they can interact with their fans that are spread all over the world and reveal information about the latest updates regarding the release of new gadgets.
ccc that everyone should learn about and while it is impossible to touch it with your bare hands, the showcase is quite stunning to look at and gives an exhilarating feeling to anyone that learns about it.
NXTWEAR AIR Glasses– They are unique in that once strap them to your face, you will feel that you are watching a 140 inch cinema screen from a few yards away and while some might find it difficult to believe, TLC, its makers, have vouched that users will no longer be aware of their surroundings once they put it on. Once that happens, they will be transported to a whole new and surreal world as though they are part of it.
BMW Colour Changing Car-The heading would be shocking for many readers but it is true because BMW has used E-Ink, which is used for powering kindle, to create a car that can change colour in seconds from black to white and vice versa. Such a chameleonic feature of a vehicle is completely unheard of and the credit goes to BMW for coming up with such a sensational discovery. A body wrap has been specifically designed with inbuilt technology, which changes colour depending on whether a positive or negative charge has been pumped into it
Invisible Earphones– Another heading that readers would find difficult to believe but Noveto has made it a reality as it as sound knowledge about 'sound' and it is working on the development of Smart Beaming, a technology that pipes audio straight at you that no one but you can hear
Golden TV– Things are getting better and better as we move on but ever since Loewe, a luxury television manufacturer that was released in UK back in 2020, it has jumped into OLED format. Loewe completes 99 years in 2022 and was the brand that created the first ever electronic TV. But right now for this model it is creating only 99 units of its Loewe bild s.77 edition and they are made out of gold plating while the unit comes with a gold plated Loewe logo and signature badge while each model will have a serial number so that users know which badge they've got upon purchase
Freestyle Samsung Projector– It is a model that you can use in your home that will give you a surreal and dreamy feeling because we all are cine lovers deep inside that turn into intellectual experts and start considering ourselves as the next Tarantinos or Scorseses. Freestyle is a compact projector that has decent power of imaging in full HD format that has the capacity to create a screen up to a 100 inches and rotate a full 180 degrees
Foldable Screen– A pretty futuristic model if you look at it because while there are many foldable laptops that anyone can envision and own in present times, this Asus model goes several notches higher as it has a foldable screen, which is called the Asus Zenbook 17 Fold OLED that has a cutting edge that can slice your finger off in a stroke if not handled carefully and comes with a 17.3 inches foldable OLED touchscreen
Samsung Eco Remote Control– While one has heard about remote controls being charged by batteries or chargers, it is impossible to envision one that is charged by Wi-Fi but Samsung has lived up to its name and reputation by once again showing why it is a top tech giant for so long. This innovative gadget will soon render a normal remote control obsolete and has a solar panel, which means you can charge when outside in bright sunlight or resting on a hammock in your garden
Sony PlayStation VR2 Headset– This is an excellent model that PS5 users will love as it is meant for PS5 and has features such as eye tracking, headset feedback, and 3D audio that will enhance your gaming experience immensely
LiteBoxer VR– This is one that boxing enthusiasts will find right up their alley as it allows user to enter a virtual boxing ring for a full sensory workout within the confinements of your living room. A true excursion into the Metaverse where you can envision beating your enemies
LG Media Chair– This new gadget may look like a regular cosy armchair but once you sit on it, it will give you the feeling of being a hamster trying to balance on a wheel. This is a phenomenal media setup that comprises of a 55 inch OLED TV that rotates to give viewers an excellent angle while reclining
Conclusion
So there you have it. These gadgets are as futuristic as futuristic can be imagined in the coming decades and one that almost every tech aficionado would love to gain more information on. Whenever these gadgets launched will be a big day in the history of technology as far back as one can remember.
Also Read: Technology adoption is very fast in India, says Avneet Singh Marwah