The wait of apple users is over as Apple iOS 16 and apple watchOS 9 are rolled out at WWDC 2022 and succeed with a lot of features. The latest iOS is inaugurated for iPhone 14 and other iPhones with some fixes and improvisations.
Some features of iOS 16 are focus mode, a new lock screen, and more privacy layers to the Hidden and Recently Deleted albums that we will examine later.
Later on, WatchOS 9 was launched at the same event that will include a Workout app, a new Medications app and much more that we are supervising to communicate in detail.
Also Read: Apple Watch Ultra Becomes Diving Computer via Oceanic+ App
WatchOS 9 Features
Just like iOS 16, watchOS 9 was also announced on the same day, and the feature that will help many is the new Low Power mode through which Apple Watch users are given the authority to enhance the battery life by switching off the functions that are soaking a notable percentage of battery.
New faces are also added to the WatchOS 9, which makes it look more elegant with improvised health and fitness tracking systems. The medication app fits well in the new update that will update users about their medications, vitamins, and supplements data.
Compatible devices for WatchOS 9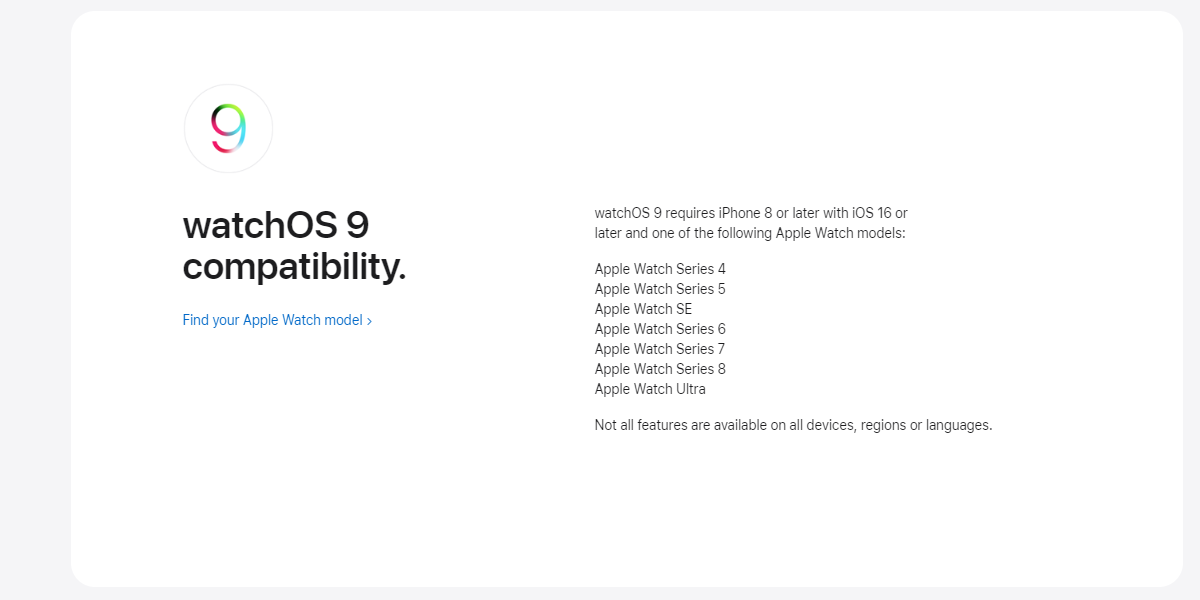 When Apple launches any new WatchOS update, then it's mentioned that the update is not for all the watches. The compatible devices for watchOS 9 are Apple Watch Series 4, Apple Watch Series 5, Apple Watch SE (2020), Apple Watch Series 6, Apple Watch Series 7, Apple Watch SE (2022), Apple Watch Series 8, and Apple Watch Ultra.
Also Read: Apple Sold Over Half of the World's 'High level' Smartwatches
All these devices can Install the new watchOS 9 and experience its fresh features.
iOS 16 Features
In the new iOS 16 update, the officials working at Apple have concluded to shift the notifications and alerts column at the bottom of the display that will let users click and review the data using one hand. Users can only surf all this information from the lock screen, which has made many Apple users smile.
Apple even concentrated on the lock screen as now some more personalisation options are loaded on the lock screen. Users benefit from widgets like weather, alarm, activity rings, and calendar displayed on the lock screen in the recent update.
Now let's bounce on the most remarkable feature, the allowance of editing or deleting sent messages. Apple users also commented that the iCloud Shared Photo Library feature delighted them; it will simply let users share photos with up to five other users.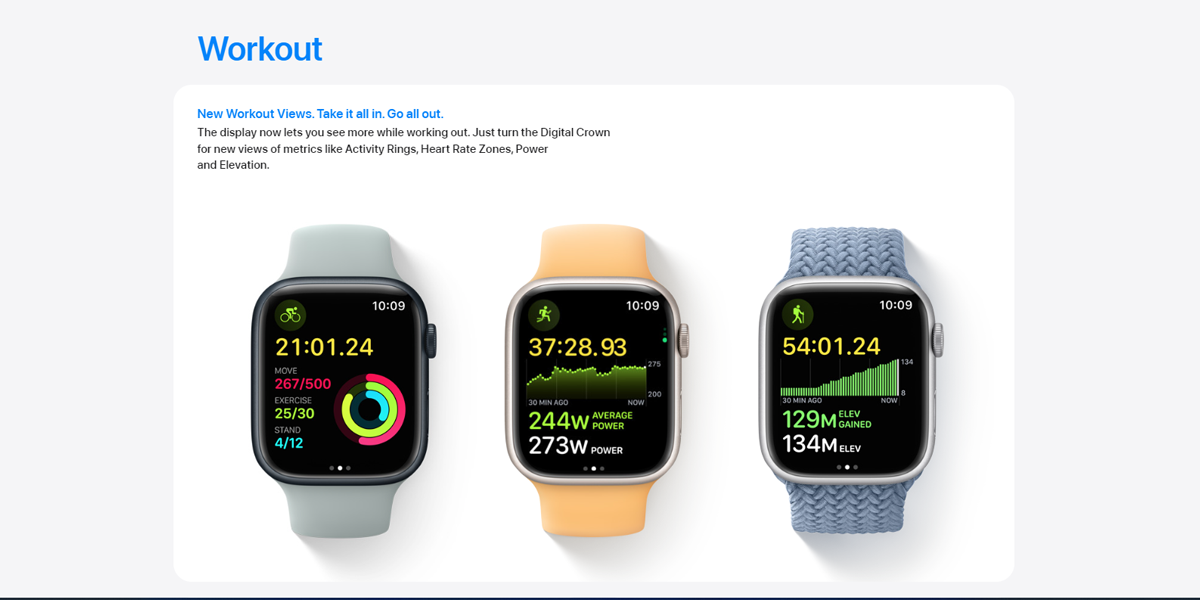 Compatible Devices for iOS 16
Here is the compilation of compatible devices for iOS 16: the iPhone XS, iPhone XS Max, iPhone XR, iPhone X, iPhone 8, iPhone 8 Plus, iPhone SE (2020), iPhone SE (2022), iPhone 11, iPhone 11 Pro, iPhone 11 Pro Max, iPhone 12, iPhone 12 mini, iPhone 12 Pro, iPhone 12 Pro Max, the iPhone 13, iPhone 13 mini, iPhone 13 Pro,  iPhone 13 Pro Max, includes iPhone 14, iPhone 14 Plus, iPhone 14 Pro, and iPhone 14 Pro Max.
Also Read: How to Change the Language Used to Send a Message on Apple Watch?
All the users that use the devices, as mentioned earlier, will be able to witness the dazzling features of all new iOS 16 updates.
How to install iOS 16
Installing iOS 16 is not a difficult task, but before this, one should rethink their decision as some users believe in installing the update after 4-5 days of its release, but if you want to install it now, here are the steps.
The iOS 16 can report some bugs, and at the time of bug registration, your main goal is to save your data, so you should first back up all of your data.
The next step is to double-check that the iPhone's battery must be at least 80%.
Now you have two options either to schedule the process or to download and install it at the moment.
Now reboot your device and enjoy the all-new iOS 16.
Concluding it, we would like to say that Apple is known for its quality and the new  Apple iOS 16 and watchOS 9 updates are developed from the minds of experts, so one should not be stressed about the quality and features given in the update as they will start to work finely after a short period.
Also Read: Top 7 Apple Watch Apps You Should Download!