The president of Marvel Studios, Kevin Feige, took the stage on Saturday during a major panel at the 2022 D23 Fan Expo in Anaheim, California to make many brand-new announcements as the MCU continues to explore the Multiverse.
During the event, Feige officially confirmed that "Werewolf By Night: A Marvel Studios Special Presentation" will be the name of the MCU's Halloween special.
Gael Garca Bernal and Laura Donnelly joined director Michael Giacchino and producer Kevin Feige on stage to give fans new information and the first trailer for the upcoming special. Feige described the special as "fun-scary" and said it would begin streaming on Disney+ on October 7.
The official confirmation of the existence of the Werewolf by Night special for Disney+ comes after months of rumours, leaks, and news on the project. With this special movie, composer Michael Giacchino will make his directing debut in a feature film.
Despite having experience directing short films, this will be Giacchino's first feature film that he is making with Marvel Studios. This movie is believed to feature not only the titular lycanthrope but also other horror-focused Marvel characters like Elsa Bloodstone and Man-Thing.
In the next special, Gael Garca Bernal (Old, Coco) will play the lead werewolf, a version of the character who utilizes music to control his transformations. He will be joined by Laura Donnelly, who will play Elsa Bloodstone in the Marvel Studios production.
As one of Marvel's most well-known monster hunters, Elsa Bloodstone will surely encounter the movie's titular werewolf.
"I've been having a blast. It's an incredibly challenging process. I love it," Giacchino said in an interview with The Cosmic Circus. He further said, "Everyday, I've been having fun working on it and we're int he middle of it.
Hopefully, very soon we'll share a lot more about it. Yeah. There's not much I can't say other than I'm having a good time and I am working on something that I love. So, that's a win-win right there."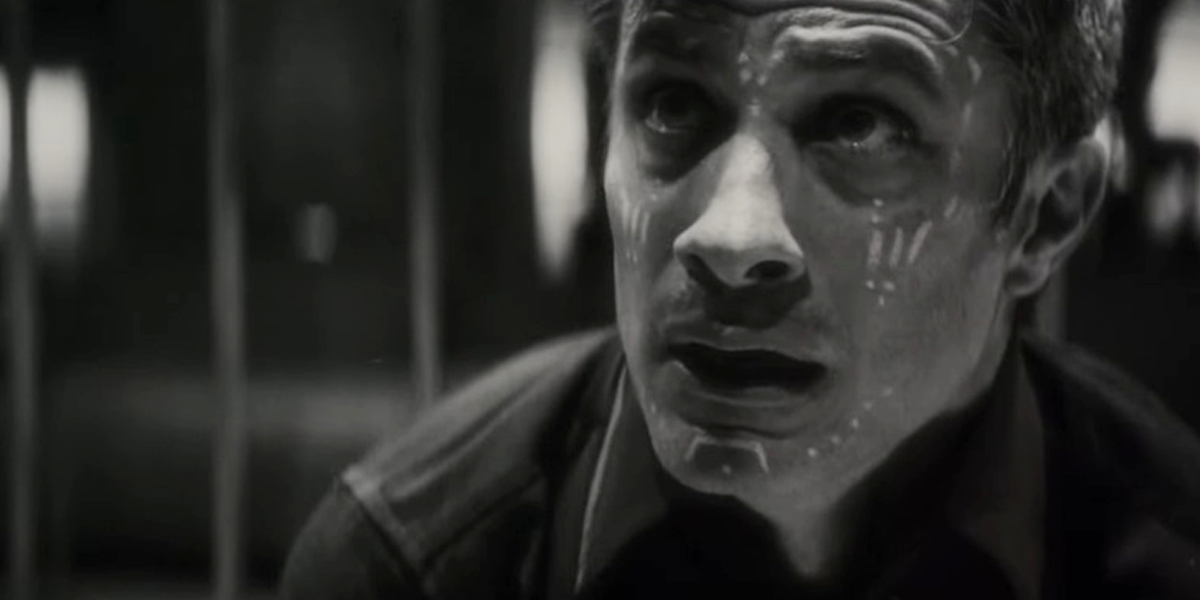 In the special's brief (1 minute, 26 seconds) trailer, Marvel Studios has attempted to produce the old-school grindhouse horror film. The entire trailer is in black and white graphics, giving it a vintage look reminiscent of the '50s and '60s horror films.
It appears that the special will focus on a secret society that specialises in hunting supernatural creatures. As Verusa, their leader, Harriet Sansom Harris co-stars and gives a performance that manages to be both campy and scary simultaneously.
A mystery lady who gets a bit too close to Bernal's werewolf is played by Laura Donnelly, HBO's The Nevers star. We never get a good look at Jack in his changed state in the teaser.
There are, however, a few more interesting oddities that you'll miss with a blink. This includes the cameo from a character who remarkably resembles Man-Thing at the 1:05 mark.
The Time Variance Authority Minutemen, who made their debut in Loki on Disney+ last year, appear in the trailer too. They haven't been mentioned before, but now, they seem to be deeply involved in a conflict with other deadly creatures.
In the movie's first official poster, Gael Garca Bernal portrays Jack Russell and his werewolf alter ego. The poster was released by Marvel along with the new trailer of Werewolf by Night.
There have been two different Marvel characters who are known by the name "Werewolf by Night." The first one was Jack Russell, a shapeshifting half-human creature descended from the Lycanthropes who could change at will even without a full moon. This character was created by Gerry Conway, Mike Ploog, Roy Thomas, and Jeanie Thomas.
Jake Gomez, a Native American whose tribe had been cursed with lycanthropy, was the second person. Taboo, Scot Eaton, and Benjamin Jackendoff developed the Gomez character. Jack Russell will officially act as the main character of the Disney+ programme.
There are currently few details regarding what Jack Russell and the cast of this special will be doing or how it will fit into the bigger MCU. However, one thing is confirmed, Marvel has something unique in store.
This is clearly visible with the practical effects from the footage shining in this trailer and the classic horror vibes which are fully displayed.
The Werewolf by Night special will set a new theme for The Marvel Cinematic. Originally consisting of feature films, the MCU has expanded to now include live-action serialized TV series and animated programs.
However, with the streaming of Werewolf by Night, the MCU will officially enter the Halloween special content, such as characters like Charlie Brown and Garfield.
The best part of it all is that this special will air on Disney+ in less than a month, right before She-Hulk: Attorney at Law wraps off its run. Werewolf by Night seems to have a bright future in the supernatural side of the MCU's adventures because the MCU is actually diversifying into a different storytelling format than it has ever before.
Also Read: Babli Bouncer Trailer: Tamannaah Plays a Female Bouncer in Disney+ Hotstar Movie (Full Detail)