The trailer for Babli Bouncer is now available in Hindi, Tamil, and Telugu. The trailer for the upcoming Tamannaah Bhatia-led comedy-drama, which will be released on Disney+ Hotstar on September 23, has been released.
Madhur Bhandarkar (Chandni Bar) directs the film, which is a far cry from his previous, serious-toned sociopolitical entries. He co-wrote the script for Babli Bouncer with two other people: Aradhana Debnath and Amit Joshi, with whom he previously worked on "India Lockdown." Babli Bouncer is available exclusively on Disney+ Hotstar in Hindi, with dubs in Tamil and Telugu.
Set in the real 'bouncer village' of North India, Fatehpur Beri, the trailer for Babli Bouncer begins with a voiceover by Saurabh Shukla introducing the townspeople (Slumdog Millionaire).
He insists, as the owner of a local gym, that "every boy in the village" needs to bulk up in order to shape their future — to get hired at a nightclub. While the town is notorious for producing club bouncers on a daily basis, one stands out. It is his daughter Babli, played by Bhatia, who out lifts every other gym member.
She is, understandably, a tomboy, a personality trait her mother despises. "Who is going to marry her?" As the Babli Bouncer trailer tells her approaching a guy at a native wedding, a strange local woman has said, "Babli has no feminine qualities.
Also Read: Best South Indian Movies 2022 on OTT
" The unnamed character, played by Abhishek Bajaj (Student of the Year 2) grows to be Babli's love interest, changing her perspective on life and encouraging her to be independent. "I want to go to Delhi and get a job," she tries to persuade her father, in order to avoid marrying the local pharmacist (Saanand Verma). The only issue is that it took her "five years" to complete high school.
When all seems lost, a local bodybuilder (Sahil Vaid) informs Babli about a job as a lady bouncer. As the Babli Bouncer trailer devolves into a montage of her beating up kidnappers, lifting weights, and engaging in the usual Bollywood dance sequences, she immediately accepts the job.
The Bhandarkar-directed film is one of three Indian originals on Disney+ Hotstar in September, joining the Akshay Kumar-led mystery thriller Cuttputlli, which premiered on September 2, and the upcoming Tisca Dahan, a supernatural drama starring Chopra, will be released on September 16.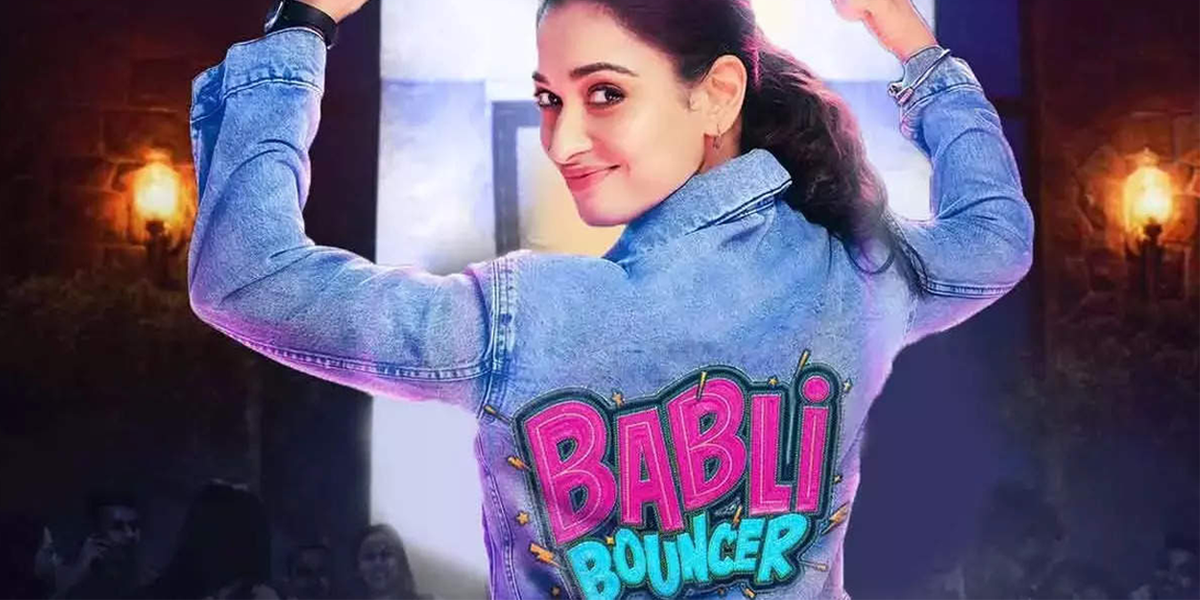 Tamannaah accepts a job as a lady bouncer from one of her colleagues at the gym. Tamannaah reveals in the trailer that she promised her father she would not beat anyone up. She is, however, seen on the streets beating up goons and kidnappers.
The Babli Bouncer shoot was completed in March of this year. Babli Bouncer is billed as a coming-of-age feel-good story with a slice-of-life comedic tone set in Asola Fatepur, the real 'bouncer town' of North India.
Tamannaah will also appear in the upcoming Netflix comedy film Plan A Plan B, alongside Riteish Deshmukh. It will be released on September 30th. Shashanka Ghosh directed the film, which was written by Rajat Arora and stars veteran actor Poonam Dhillon and influencer Kusha Kapila.
Plan A Plan B is produced by Rajat Arora (Funk Your Blues Entertainment Pvt Ltd), Trilok Malhotra, and K R Harish. (India Stories Media&Entertainment Pvt, Ltd).
The main star's in Babli bouncer
Tamannaah as Babli Bouncer
Bajaj, Abhishek
Vaid, Sahil
Mannu Saanand Verma is played by Karan Singh Chhabra.
Saurabh Shukla
Chakrabarty, Sabyasachi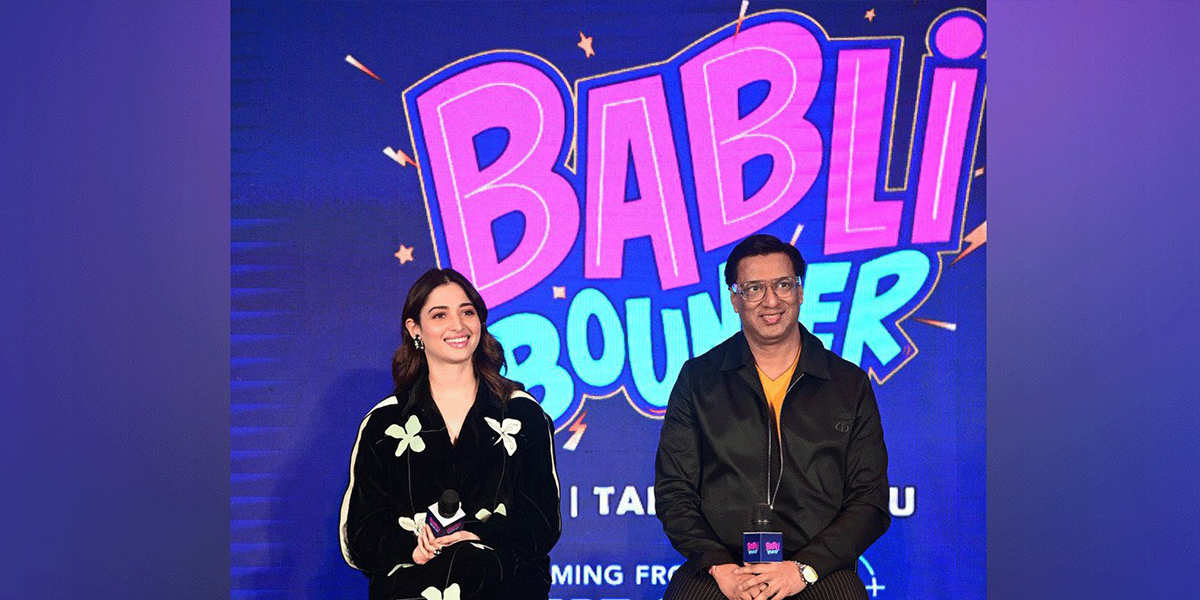 Director of Babli Bouncer
Madhur Bhandarkar, who has directed cult classics such as Fashion (2008), Corporate (2006), Page 3 (2005), Chandni Bar (2001), and others, directed the film.
Budget for Film Babli Bouncer
The title of the movie has not yet been mentioned. However, given that the film lacks big names and is being released on OTT, we can expect it to have a budget of less than 20 crores.
Babli Bouncer will be available exclusively on Disney+ Hotstar in Hindi, Tamil, and Telegu on September 23.