AMD has unveiled its brand new high end Graphic Processing Units (GPU), the Radeon RX 7900 XT and Radeon RX 7900 XTX, based on RDNA 3 architecture that the company claims is the world's first modular design chipset based GPU. Both GPUs, as per the announcement, will be available globally starting December 13, 2022.
AMD also said that both the new GPUs will provide 54% higher performance per Watt or up to 70% better performance as compared to the previous generation GPUs which were based on the RDNA 2 architecture. The GPUs are built by multiple scalable "chiplets" that have been developed using a 5 nm fabrication process. The modular design will allow these GPUs to be easily tweaked for any future modifications.
The all-new Radeon RX 7900 XTX will directly compete with NVIDIA's GeForce RTX 4000 series. It comes with 96 compute units, 24 GB of GDDR6 RAM and a clock speed of up to 2.3GHz.  As per AMD, the total board power consumption is estimated to be 355W. On the other hand, another version of Radeon RX 7900 XT, the little bit cheaper version of the GPU, comes with 20 GB of GDDR6 RAM, a clock speed of 2GHz and 84 compute units. This particular variant of the GPU uses 300W of power.
If we refer to the promotional photos released by AMD for both the variants, it shows two standard 8-pin PCIe power connectors. The photos also show HDMI, DisplayPort, and USB Type-C for various other visual outputs. Both of the Radeon RX 7900 series GPU variants, as per the company announcement, support DisplayPort 2.1 for outputs of up to 8K at 165Hz or 4K at 480Hz. Any branding partnering with AMD for these either of these GPU variants will always have the option to change its own product offerings. Some additional features included in both variants of the newly launched GPUs are hardware-level support for up to 8K 60fps AV1 encoding, simultaneous encoding/decoding with the AVC and HEVC codecs and much more.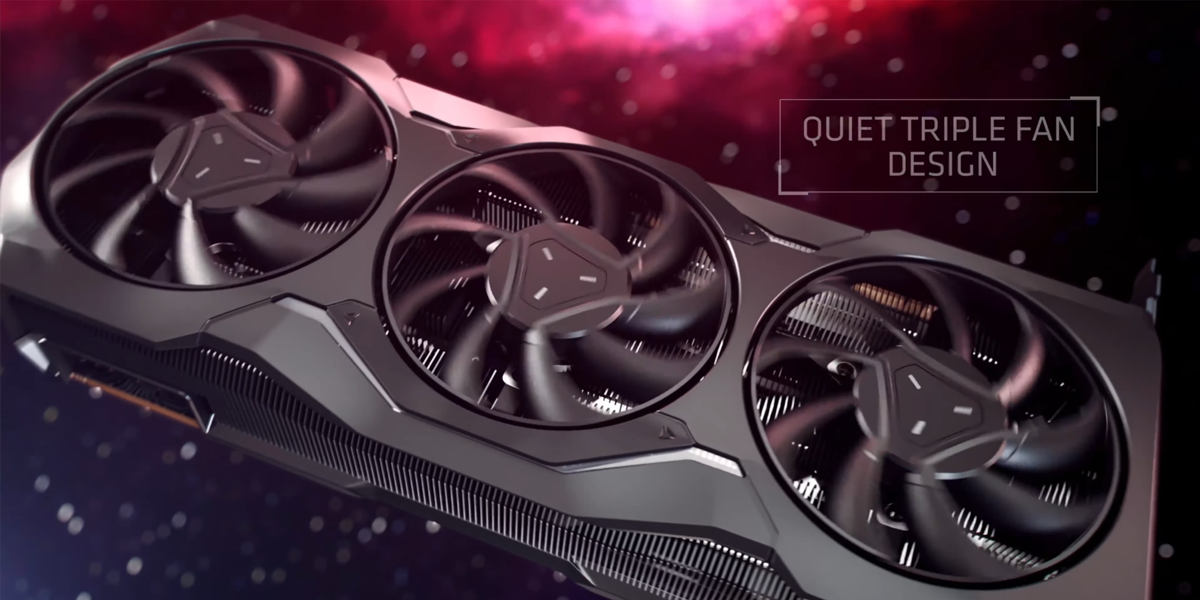 Any conventional monolithic GPU is usually split up into various Memory Cache Dies (MCDs) and a Graphics Compute Die (GCD). These have the compute units that actually develop the graphics rendering pipeline. In comparison to these conventional designs, the new Radeon RX 7900 XT has been developed with five active Memory Cache Dies along with a bus width of 320 bits. As for the Radeon RX 7900 XTX, it is being made available with six Memory Cache Dies each on a 64-bit wide bus. Both of these various total 384 bits. The Memory Cache Dies are developed with a 6 nm process and while the Graphic Compute Dies are created using a 5nm node. These two manufacturing details allow AMD to merge and match different components in order to optimise the manufacturing process costs as well as resources.
As per the company, these chipsets support DisplayPort 2.1. AMD says, "The graphics cards are the industry's only high-end gaming graphics cards to support DisplayPort 2.1 technology with UHBR 13.5, enabling high-refresh 4K (up to 480Hz) or 8K (up to 165Hz) gaming on next-gen displays."