New Delhi, October 18, 2022- Intel today has launched its latest and greatest 13th Gen Intel Core processors in India which include six all new unlocked desktop processors which are very robust. These super performing engines are powered by the latest 13th Gen Intel Core i9-13900K which Intel claims to be the world's fastest desktop processor with mind bending features like 24 cores, 32 threads and a super fast clock speed of up to 5.8 GHz which is insanely fast !
The 13th Gen Intel Core processor family is powered by the Intel Core K series of unlocked processors. This 13th Gen Intel Core desktop family includes 22 processors and more than 125 partner system designs giving a wide range of choices and delivering an impeccable and smooth user experience along with providing a better platform compatibility as well.
Intel's 13th Gen event showcased a wide range of PC designs made possible by the Intel's Latest and greatest 13th Gen processors, extending from full tower desktop to small factor systems along with vivid range of desktops flaunting the incredible custom made water loops.
Also Read: Intel Graphics Processing Unit: ARC Platform Unveiled
The main focus of the showcase event by Intel was it's all new & all powerful 13th Gen Intel Core 19-13900K, capable to deliver the world's best users experience in terms of gaming, streaming, and recording. Whether you're a recreational gamers, pro gaming atheletes or professional creator, Intel's new range of 13th Gen Core Processors got you covered!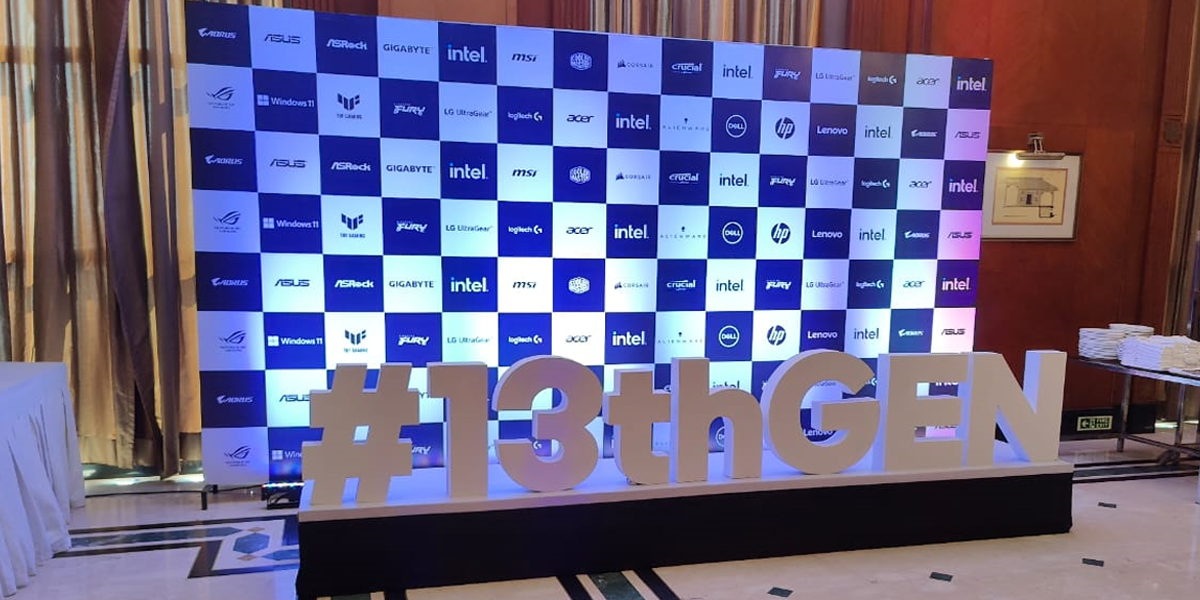 The new 13th Gen, Intel Core i9-13900K is available with up to 24 cores (8 P-cores, 16 E-cores) and 32 threads. With up to 5.8 GHz and 15% better single-thread
performance, which means it can easily push high frame rates and is potential to deliver the world's best gaming experience to it's users across the wide range of top titles.
Tech devotees can experience the 13th Gen Intel Core processor's improvements in the performance of existing Intel 600 or new Intel 700 series chipset motherboards. Merged with both the latest DDR5 memory support and continued DDR4 memory support, users can now enjoy both the benefits of 13th Gen Intel Core and the luxury of customizing their setup based on their own custom features and budget preferences !
Also Read: Intel 13th Gen Desktop CPU Launched
Intel's new 13th Gen Intel Core desktop processors are claimed to enable better performance of the system with up to 15% better single-threaded performance and up to 41% better multi-threaded performance. Intel also said that users with 13th Gen Intel Core processor can also experience higher average overclocking speeds across P-cores, E-cores, and DDR5 memory.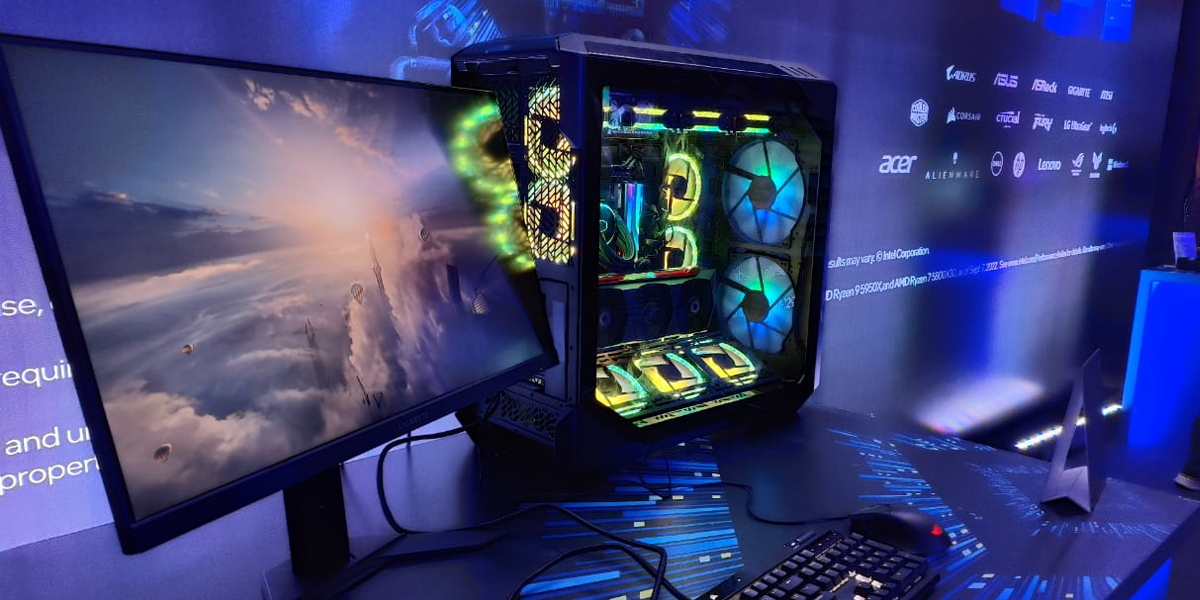 Santhosh Viswanathan, Managing Director- Intel India, said, "Intel is at the heart of gaming innovation, collaborating across the ecosystem to architect the most powerful experiences for gamers and creators. In the last decade, the overall gaming trend in India has grown tremendously, and this presents us with a great opportunity to demonstrate what's possible with the PC experience going forward. Our latest generation of 13th Gen Intel Core Processors raises the bar once again for PC performance. The response we have received till now has been phenomenal and we are extremely optimistic about its future."
Building with Intel 7 process and the Intel's performance hybrid architecture , 13th Gen Intel Core powered desktop processors enable better system performance to carry out the most demanding of multitasking workloads efficiently and smoothly!
The 13th Gen Intel Core "K" processors also promises to offer a blazing fast overclocking experience to it's users whether you are an experts to or a beginners. Users with 13th Gen Intel Core processor can experience a higher average overclocking speeds across P-cores, E-cores, and DDR5 memory.
Also Read: Everything you need to know about Intel Raptor Lake (13th generation)
Intel has also updated its one-click overclocking feature known as the Intel Speed Optimizer, to support all new 13th Gen Intel Core unlocked processors so that users can overclock with very minimal effort along with the powerful Intel's Extreme Memory Profile (XMP) 3.0 ecosystem which provides a wide range of overclocking modules and when coupled with Intel's Dynamic Memory Boost, this feature is capable to provide a super-smooth, lag-freelmemory overclocking experience with both DDR4 and DDRS.
Alongside the 13th Gen Intel core desktop processor, Intel has also launched it's new 700 Series chipset with advanced features for increased reliability and performance. In Addition, Intel is also bringing it's forward and backward compatibility.
The newly released 13th Gen Intel Core desktop "K" processors by Intel will be available to buy from October 21, 2022 in India.