Introduction
Xiaomi was going to launch its new Buds 4, and S2 Watch on December 1, which seems to have been postponed for a later date that hasn't been revealed as yet, although its designs are now out in the open that has surprised the general public.
Highlights
Xiaomi Buds 4 may come in three colour options
Watch S2's teaser indicates a flat design
Xiaomi Buds 4 seen to be sporting a round charging case.
Xiaomi Buds 4, Watch S2 Design Leaked Prior to Launch
What is it with electronic gadgets that we simply cannot do without in the 21st century? What makes them so relatable that human beings have become completely dependent upon them?
For one thing, electronic devices and gadgets have considerably reduced manual labour and have moved on from being a mode of convenience for making/receiving calls into something much bigger.
Today you can store your personal documents and personal details in your smartphone and use it at will. In 2022, there is not a person who does not realize the importance of these gadgets.
Xiaomi too has launched many excellent gadgets in the past few years and was going to come out with Xiaomi Buds 4 and Xiaomi Watch S2 on December 1, 2022, only to postpone their release for a future period that hasn't been revealed as yet.
However their design has been revealed to the general public that has left many users excited because it isn't from tipsters but the company itself, which means that there is no doubt on the authenticity of the information.
Also Read: List Of Premium Gadgets Made Affordable By Xiaomi
Xiaomi Buds 4 & Xiaomi Watch S2 Design Features
To begin with, Xiaomi Buds 4 comes with an in-ear design with an active noise cancellation feature, along with a round charging case that had a half plastid, half glossy design in three colour variants- Black, White, and Green.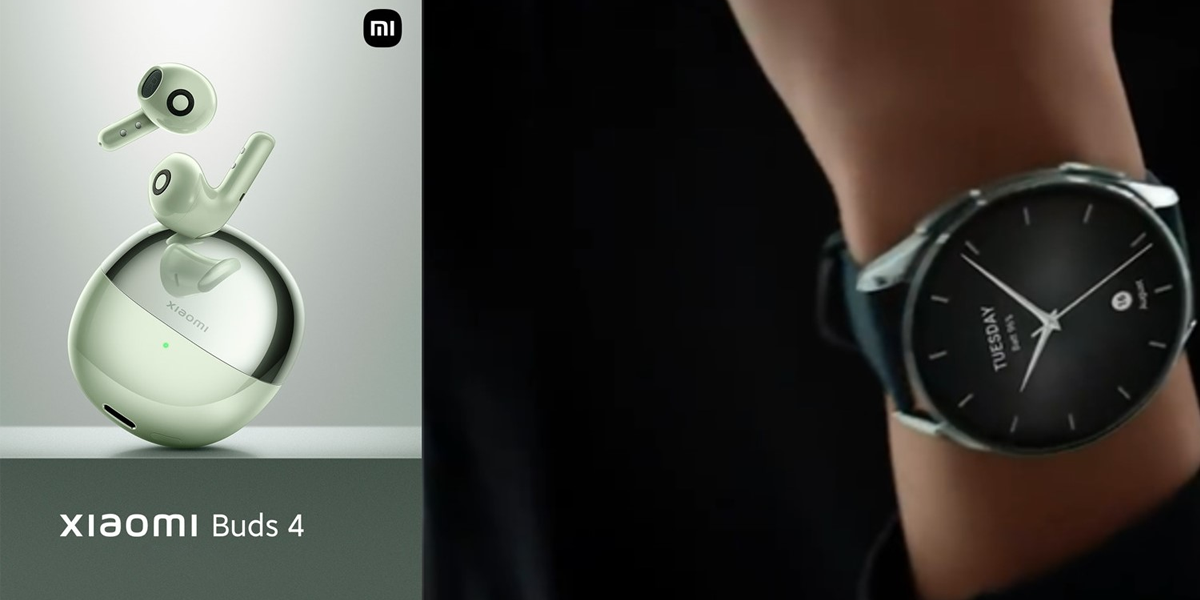 Xiaomi Watch S2 will come with a dual-size design in two different sizes- 42m and 46m, while the body itself is of flat design and made of stainless steel, along with two physical buttons on the right hand side of the watch-face that look quite exquisite.
The design has left many users excited as they're anxious to gain more information on the two gadgets but it seems that Xiaomi will announce the launch date of both later given that it was postponed just 24 hours back.
Also Read: Xiaomi Watch S1, Buds 3 launched: Check specifications and price