WhatsApp has been in talks for quite a few days for bringing new and engaging updates for the users. The instant messaging app has come up with loads of feature. From message reaction to editing all the sent ones, it has many new additions on the platform. However, what about the ones that we don't know about? It's been a while since you have experimented with your font, so here's a fun trick you can try.
Also Read: Emoji shortcuts, voice note updates; WhatsApp introduces new features
This is an easy and fun way on how you can chat with others on WhatsApp. To be honest, there's no practical reason why someone would want to flip their written text on WhatsApp but where's the fun in all the practicality. Yes, it can become a code to hide the text from being read instantly. But apart from that, it's just fun and laughs.
Steps on How to type upside down on WhatsApp and other applications
Just to be clear, this method does require downloading a third-party application. However, using it for WhatsApp, Telegram and pretty much any other app is very simple and basic. The process is extremely simple once you've downloaded the flip text application. Here are the steps you'll need to follow:
First, go to Play Store and look for Upside Down (Flip Text). There will be many options but we tried the one whose author is 'vndnguyen'
Once downloaded, just open the application. It will prompt you to download the latest version. You can just click on 'Ok'.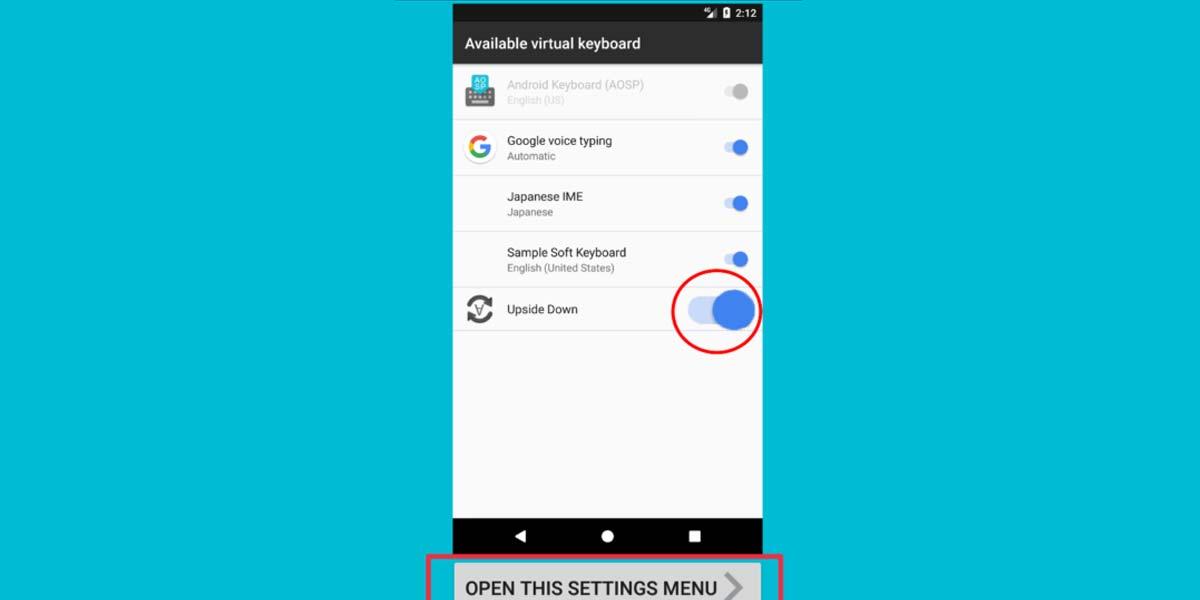 Once you do that, you'll see that the screen is divided into two parts
Tap on the first section and write the text you want to be sent upside down.
Then if you tap on the lower section after you've written the message, you'll see the inverted text. It won't be a mirror image but it will be completely inverted.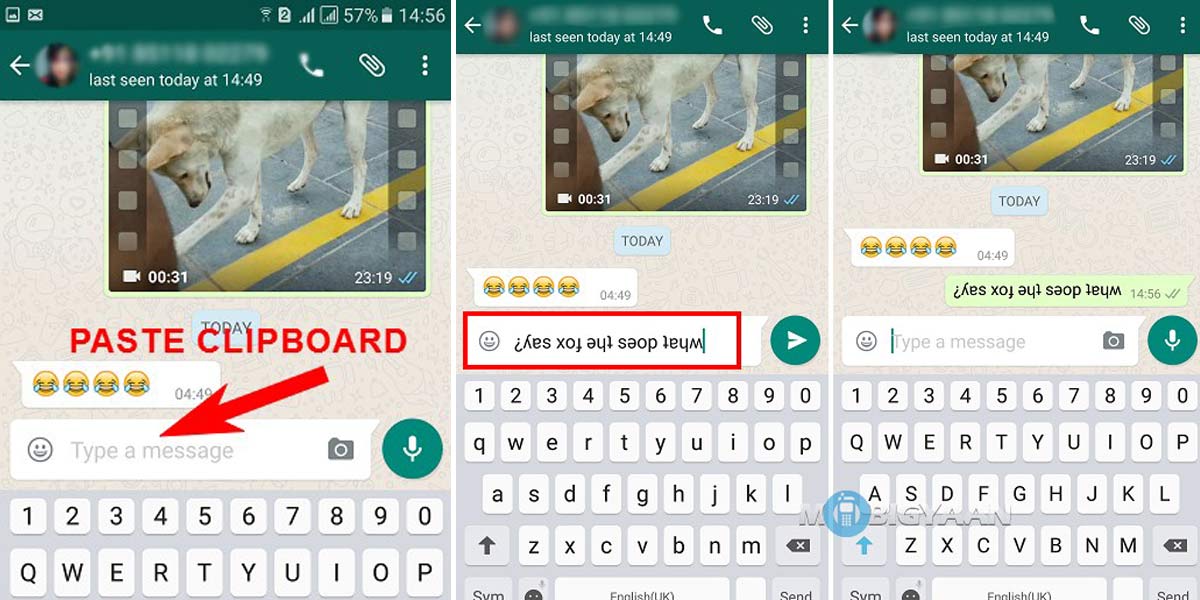 Once you are done with the complete message, you will see two options at the bottom of the screen, which are 'Clear' or 'Copy'
You just need to copy the text and then paste it into whichever application you want, including WhatsApp, Telegram, or even Gmail.
WhatsApp other new features
WhatsApp has also announced that now a user can add up to 512 participants in a group chat. So, now you can be connected with all of your team in a single group. Also Read: WhatsApp rolling out the ability to add 512 members to a group: Know how to use the feature
Some other important features
Just like the recent functionality, where you can add more members to any group, now you would be able to mute a specific person during video calls. One of the highlights of this upcoming functionality is that you would be able to mute any person, including the host. The upcoming was also pointed out previously as the video calling feature lacked a few functionalities.
Another great functionality that the app is currently offering is the option for iPhone users to migrate all their data to Android phones and vice versa. The transfer is totally secure and end-to-end encrypted says the platform. Earlier, it was a painful task to transfer WhatsApp data between Android and iOS devices. In fact, it was not possible to transfer a chat backup from an Android to an iOS device. Currently, the update is available for beta users. The new feature will soon be made available for stable users as well. Also Read: How to migrate WhatsApp data from Android to iPhone and vice versa
Also, in related news, Father's Day is celebrated annually on the third Sunday in June. This year, it falls on June 19. On this occasion of Father's Day, the Meta-owned popular instant messaging application WhatsApp has cumulated a list of tips and tricks that will ensure online safety for mothers and fathers alike.
WhatsApp just rolled out new and improved features for group calls.  Now you have more options while being in a group call on WhatsApp. Now it has another great set of new features to help you maintain your privacy a little more. WhatsApp has now confirmed that the users will be able to hide their profile pictures and last seen from some selected contacts they wish to keep it from. The update is available for both the operating systems and will soon be rolled out to everyone. Also Read: WhatsApp rolled out new privacy features, here's how to use it