Meta owned instant messaging application WhatsApp has rolled out new features for the users to offer seamless user experience last week. The company has been updating its features constantly for a while now. The latest updates launched for WhatsApp Beta for Android and iOS users include modification to voice call interface, shortcuts for emojis and voice note updates. 
Emoji shortcuts 
Users who love to interact and express via emojis will definitely find this new feature a lot useful. According to WABetainfo, as part of the WhatsApp beta UWP 2.2206.1.0 update, the application has introduced emoji shortcuts. The users can now simply type a colon followed by a keyword related to their preferred emoji to quickly select and share them during their conversations. Even though this feature was available for WhatsApp Web/Desktop, it was missing on the Windows platform.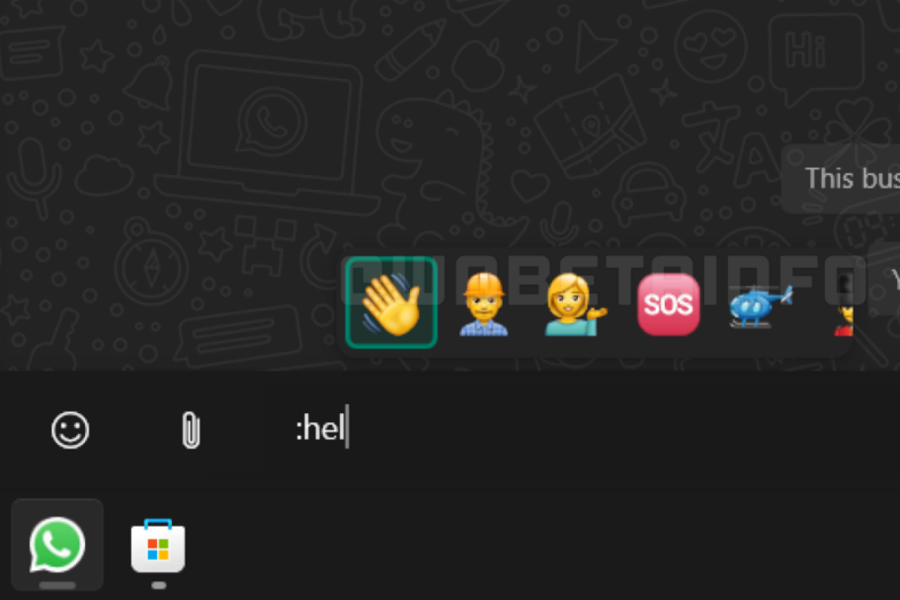 Voice note forwarding
While users worldwide wait for the voice note player to arrive, WhatsApp has released the most recent update to its voice note functionality. According to the WhatsApp beta for Android 2.22.5.13 update, voice notes and audio files that have been forwarded will now have orange icons. This is being done to distinguish between forwarded voice notes and audio files. Forwarded voice notes now have a faster playing speed thanks to the current upgrade. If the original note was recorded using an updated version of WhatsApp, the forwarded voice notes are likely to include voice waveforms as well.