Fans who couldn't watch Vikram Vedha on the big screen can rejoice as the movie will hit up on OTT platforms, Voot and Jio Cinema, in Hindi on January 9, 2023, while the original release for the movie was September 30, 2022.
After a lukewarm response in theatres, the Hrithik Roshan–Saif Ali Khan starrer, a remake of the Tamil movie of the same name, can be enjoyed by the fans of the two actors directly within the comforts of their homes on streaming platforms.
Highlights
Vikram Vedha (Hindi) was released in theatres worldwide on September 30th, 2022.
The movie stars Saif Ali Khan and Hrithik Roshan as leads, while Radhika Apte, Rohit Saraf, and Yogita Bihani are cast in supporting roles.
Vikram Vedha Hindi OTT release date is reported to be January 9th, 2023 and will stream on Jio cinema and Voot.
Vikram Vedha/When & Where to Watch on OTT (Voot & Jio Cinema on January 9)
Vikram Vedha was one of the biggest releases in theatres in 2022 that hit the big screens on September 30 as Hrithik Roshan fans got to witness their idol in theatres after a long time.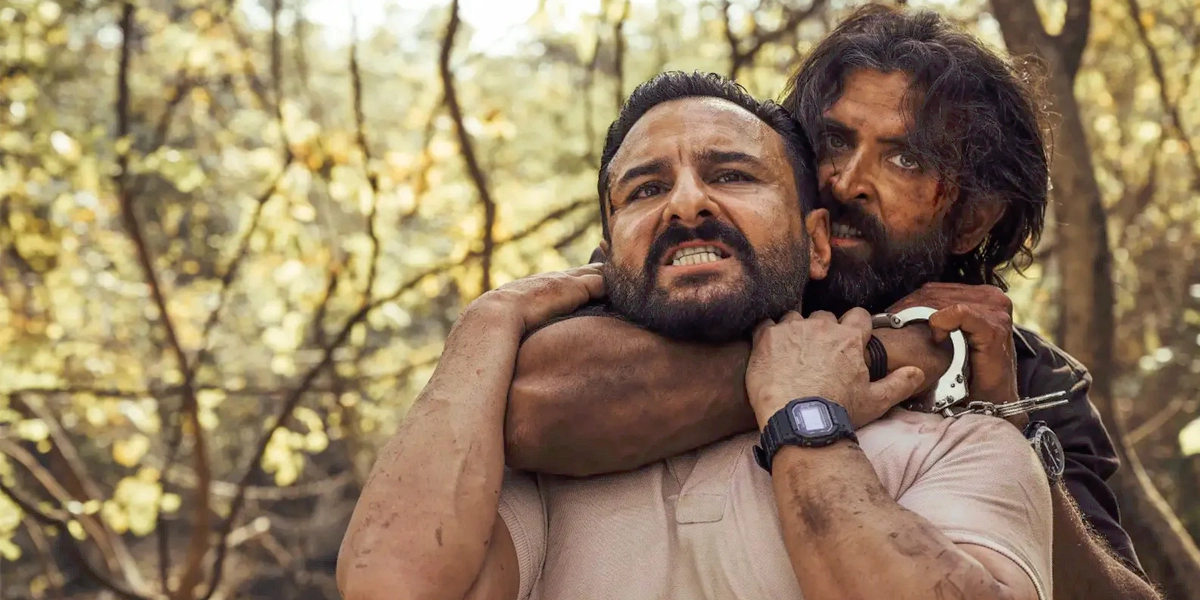 It is the Hindi remake of the Tamil movie of the same name that starred superstars Vijay Sethupathi and R. Madhavan, which was one of the biggest hits at the time of its release in 2017, while the newer version did not do as well and flopped, as did many big Bollywood releases.
While the box office collections of the movie was nothing to write home about, it did receive positive critical response and the official trailer has received more than 60 million views on YouTube, which is one of the biggest numbers for any film, especially considering Bollywood's low phase in the post-pandemic era.
Amazon Prime Video Gets OTT Rights of Pathaan
Vikram Vedha Cast & Crew
The story revolves around an honest police officer whose sole purpose is to track down and kill a renowned and feared gangster, where both roles are played by Saif Ali Khan and Hrithik Roshan, respectively.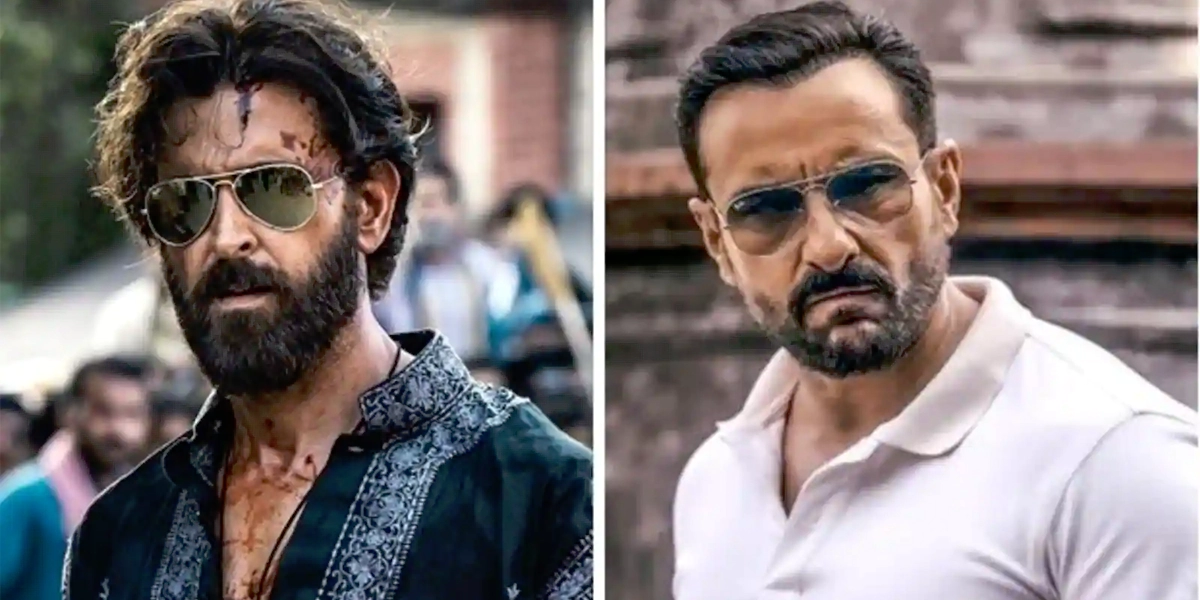 While Khan plays SSP Vikram, Roshan stars as Vedha Betal, but both of them are in the lead in the movie, while Radhika Apte, playing Priya, Yogita Bihani, playing Chanda, and Rohit Saraf, playing Shatak, are in supporting roles, where all have significant parts to play in the movie.
The film is produced, directed, and written by the husband-wife duo of Pushkar-Gayatri, who also wrote and directed the original Tamil film, which was a monstrous success at the time of its release.
The Hindi version was made at a much larger budget of Rs.175 crore, although it earned only around Rs.135.03 crore at the box office, thereby becoming one of the biggest flops of the year.