Kantara has become one of the biggest successes of 2022 in India, although it courted controversy amidst all this due to a song 'Varaha Roopam' due to which it was removed from the film but now has come back after a district court's orders.
Highlights
A plea seeking injunction against the song Varaha Roopam was filed in the Kozhikode District court by Thaikkudam Bridge, a Kerala-based music band.
The court later dismissed the said petition and allowed the Kantara makers to add the song back to the film in both, theatres and on OTT.
Kantara is available in several languages in theatres and is also streaming on Amazon Prime Video in four languages: Kannada, Telugu, Tamil, and Malayalam.
Kantara Re-adds Varaha Roopam Song in the Film
Kantara is slowly on its way to becoming a phenomenon and has received massive critical acclaim from all the Indian critics, most of whom have praised it for its immersive storyline, direction, screenplay, and performances of the entire cast.
This is the second highest grossing film of Kannada Cinema after KGF: Chapter 2 and has revived the fortunes of the dying industry, which was all but floundering for many years with mindless action and romantic flicks, counted among the worst in South Indian cinema.
Luckily KGF 1 & 2 broke the dry-spell and emerged as a milestone for Kannada films, the momentum of which has been taken to a whole new level by Kantara for which the credit goes to Homable Films, which incidentally produced the KGF movies as well, and Rishab Shetty, who both acted and directed the film.
However, mere days after its release, the film was embroiled in controversy when Thaikkudam Bridge, a renowned music band in Kerala, accused the film's makers of plagiarism by claiming that the Varaha Roopam composition was copied from the band's original composition called Navarasam.
The band immediately took action by filing a plea in the Kozhikode district court seeking an injunction against the song, following which an interim order was immediately passed asking the makers to remove the song from the film, much to the chagrin of the audience who've showered their love on it.
However, users will now be delighted to know that the court has dismissed the plea citing lack of jurisdiction, due to which the ban on the song has been lifted and it has been added back to the film.
Netflix December 2022 Releases: Qala, Glass Onion, Emily in Paris Season 3, and More
Kantara Hindi Release; Where to Watch on OTT
Kantara has been streaming on Amazon Prime Video in all four South Indian languages: Kannada, Telugu, Tamil, and Malayalam as the platform had immediately bought its rights, while the Hindi dubbed version has been bought by Netflix, which is why Hindi audiences can see it from December 9, 2022.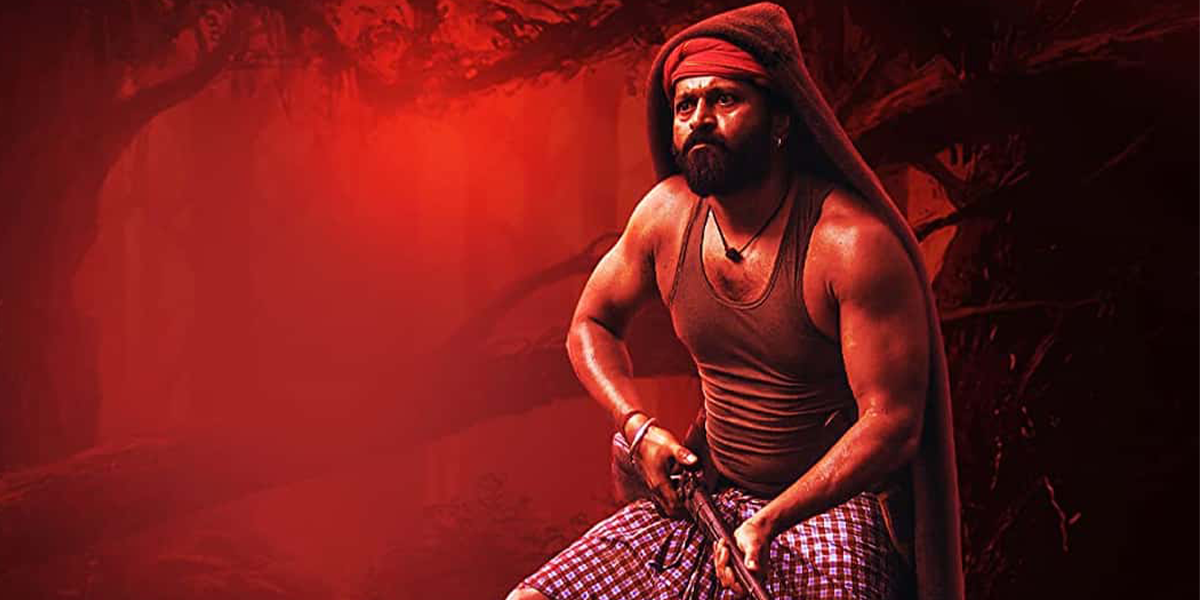 Kantara Hindi Review
Kantara has received massive acclaim throughout India from critics and audience, who've given their views on IMDB due to which, as of today, it stands at an 8.8/10, which is huge considering the number of people who've subscribed to the movie reviewing platform, while platforms like Times of India and NDTV have given it a 4/5 each.
Moving on, 123telugu movies has given it a 3.25/5, describing it as a rustic village tale with colourful and vivid locations, an enthralling background music by B. Ajaneesh Loknath, and cinematography by Arvind S. Kashyap beautifully captures the rustic culture and locales in full grandeur via meditative shots.
On the flip side, the film is presented as a typical masala film and spends a significant portion of time around the hero and exploring his hobbies, friendship, sexual encounters, community problems, etc. all of which could have been cut down by half an hour, as certain reviews claim, which also includes the comedic sections that were totally unnecessary.
Overall, the film is an excellent experience for viewers that are looking for an intelligent venture in the garb of an entertaining masala film, which is exactly what Kantara is about.
Kantara OTT Release Date: When and Where Can You Watch It?
Kantara Cast & Story
Kantara is an action-packed revenge drama where crime and divinity are blended together to explore the human-nature relationship in an in-depth manner, which stars Rishab Shetty, Sapthami Gowda, Kishore, Pramod Shetty, and Achyuth Kumar, all of whose performance has been unanimously praised.
B. Ajaneesh Loknath serves as the music director who has come out with a scintillating score, while the breathtaking cinematography is provided by Arvind S. Kashyap, who has presented the village story in its full glory, while the night shots have to be seen to be believed.
Kantara was made at a meagre budget of Rs.16 Crore, but has grossed an estimated figure of Rs.406.75 crores at the Indian box office, which continues to grow with each passing day as the film will soon script history in many departments.