In conversation with Sujit Patel, a prominent entrepreneur and industrialist, who is the Managing Director of SCS Tech , a technology, design, and digital transformation powerhouse with presence in India, Singapore, and Dubai. It is a growing organization with expertise in Digital Transformation encompassing people, process and products. The products and services are important spheres of digital space like IT infrastructure, software solutions, applications, cyber security, and data analytics.
Brief about SCS Tech. In which domain does your company work?
Since the inception of SCS, the vision is to make it the industry benchmark for value creation for clients. Our expertise in Digital Transformation encompasses people, process and products to collaborate with clients to deliver customer-centric, innovation-driven and state-of-the-art solutions. SCS integrates the real and the digital world adding value to the entire value chain from design to implementation, optimized with continuous data analytics.
We have worked in major sectors like Education, Agriculture, Healthcare, Finance, Homeland Security, Urban Development, and Oil & Gas and we are looking to expand our solutions more into this field.
In which cities you are currently operating?
The company is operational in multiple cities pan India. To name a few, some of our ongoing projects are in Mumbai, Kolkata, Bangalore & Delhi.
Tell us, something about the importance of cyber security in India and the world?
India is one of the most cyber-attacked countries in the world. Cyber-attacks and threats violate sensitive data and lead to substantial financial losses for the business. Thus, companies and organizations of all sizes and across all sectors are now actively investing in strengthening their cybersecurity infrastructure.
Cybersecurity aims to protect and safeguard sensitive business data, intellectual property, personally identifiable information (PII), protected health information (PHI), and governmental & industry information systems from cyber-attacks and threats. Thanks to the ever-increasing global connectivity and rising usage of cloud services and IoT devices, cyber crimes have skyrocketed massively over the past decade. Businesses can no longer rely on simplistic firewalls and antivirus software to protect their data – they must create a robust cybersecurity ecosystem.
Do you think it is a need of the hour to have strong data privacy laws in India just like GDPA in Europe?
With the current framework of rules and regulations in India, preventing the abuse of digital privacy is almost utopian. The laws like Information Technology Act of 2000, IPC 1860, IT (Reasonable Security Practices and Procedures and Sensitive Personal Data or Information) Rules, 2011, etc. are non-exhaustive, non-stringent, and are very generalized to govern the subject matter of digital security in India and further these legislations have not covered the suitable provisions to govern the aspect of information and data privacy. Moreover, the digital economy in India is anticipated to reach a valuation of $1 trillion dollars by the year 2025 so the risk occurrence level anticipated is high. Certainly, a paradigm shift is needed in data laws that can direct the legal framework towards attaining an exhaustive set of procedural compliance which is technically efficient, economically sound, legally justifiable, and ethically sustainable.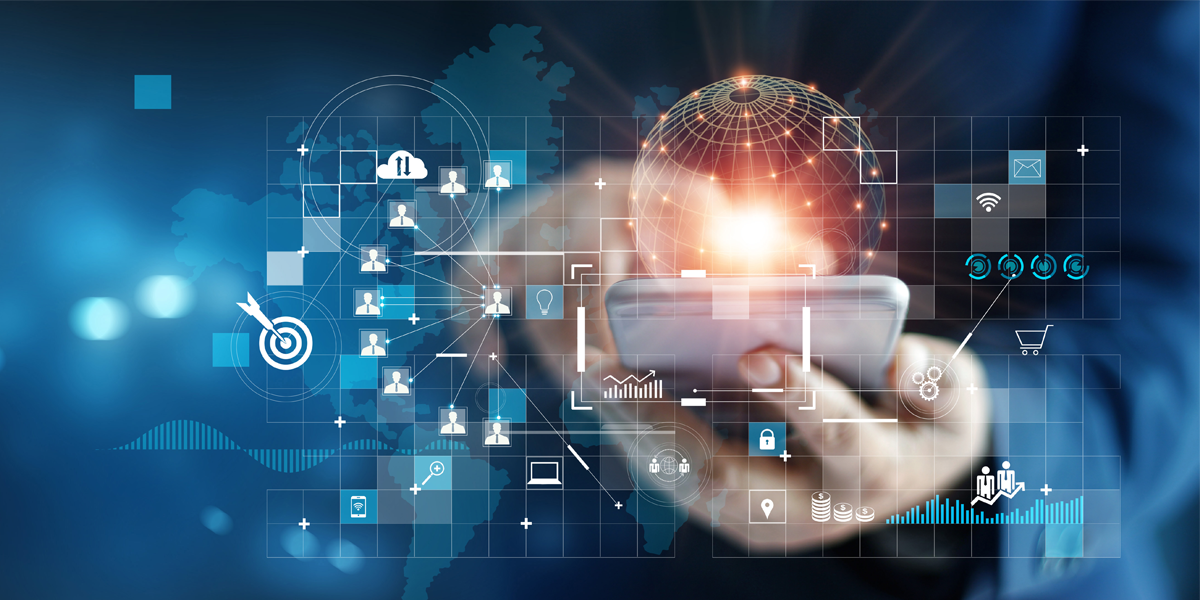 How are cities will be smart?
A city is considered to be "smart" when it can collect and analyze mass quantities of data from a wide variety of industries, from urban planning to garbage collection. In a smart city, a complex network of interconnected sensors, devices, and software must be built and maintained. This should allow the city to become a more sustainable and efficient environment for its residents.
Do you think progress on smart cities is on right track?
COVID-19 has impacted practically every country on the planet, creating major economic and healthcare problems. However, in the months after the lockout, the ambition to construct 100 smart cities in India has witnessed a boost, with money almost doubling in use. One of the most pressing issues confronting smart cities is how to fund them. Smart city infrastructure necessitates a significant financial commitment. For the effective implementation of India's smart city initiative, the government is focusing on increasing Public-Private Partnerships (PPP)
Smart homes will be the next big thing in real estate.
Smart Homes have sparked a lot of interest. And it's safe to assume that they're the next big thing in real estate. The world's largest technical businesses are now openly competing for a piece of the smart home market. It'll only be a matter of time before we're surrounded by mind-blowing technology and innovation in the smart home space.
How do cities become safe if they are converted into smart cities?
Smart Cities imply the implementation of digital technology to improve the quality of life of a city's inhabitants. The purpose of these cities is to solve some of the problems that are expected to emerge in the cities of the future, fostering a better and more sustainable resource management, among other advantages. However, it will be vital to take smart security measures to guarantee that these improvements are not compromised or threatened. All actors in a smart city environment – government bodies, municipal leaders, local businesses, citizens and visitors – must practise good cybersecurity hygiene. Good authentication policies, such as frequent and regular changing of passwords, multi-factor authentication and increased adoption of biometrics, are essential. There has to be a personal commitment made by anyone accessing smart cities' digital services, but automated policies should be mandated and installed by governments.
Recommended Reads: