AKAI India, a leading Consumer Electronics company continuing the Japanese legacy with widespread offerings in Television, Washing Machines, Air Conditioners, Air Purifiers, Home appliances, and other Consumer durables.
AKAI is looking for product expansion in the coming months says Anurag Sharma, Director – AKAI India , Hometech Digital Pvt in conversation with Divya Mohindroo , My Mobile India .
At first, we would like to know about AKAI in brief and also about the moto it stands for!
Akai is a consumer electronics and home appliances brand from Japan and it stands for its motto of providing pocket-friendly tech in electronics and home appliances to the Indian consumer. 
We would like to know about the product portfolio that Akai is planning to expand in the Indian market!!
Our current product portfolio includes a range of LED TVs up to 65-inch 4k Washing machines, Air conditioners, and Home Audio products.
We plan to expand our portfolio in the above-mentioned categories.
India is a vast market with a wide range of consumers so, we would like to know your target consumers and will "Tier 2" be your main focus in metro cities?
The target audience is young Indian consumer who is looking at premium technology at honest pricing and the consumers are based in both metro and Tier 2.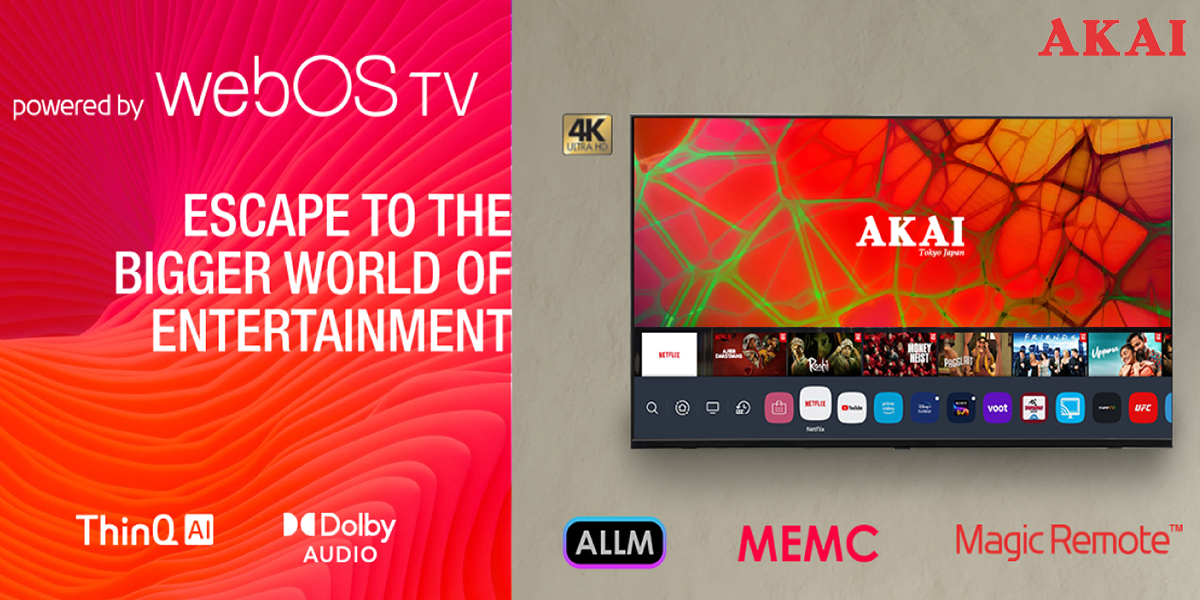 Technology & Electronics industry is a massive industry with cut-throat competition, so we would like to know what is your current market share & what is your target in the coming 3 years.
Of course, the industry is massive, and competition is also cut-throat, but Akai has always stood by its motto of pocket-friendly tech which would always have enough space in the coming years. We would like to target 7-10 in each of our categories in next 5 years.
Also Read: AXL has perfectly positioned itself as a budget-centric brand in lifestyle segment
The Indian consumer market is very dense, so we would like to know your opinion on consumer electronic market growth in India and what size do you see it reaching by 2025?
The consumer market growth is primarily emanating from upward movement, meaning that consumer ownership across the country is seeking a movement and this is most profound as a lifestyle expression. The market is being pressurized with a desire for lifestyle enhancement but gets trapped in the category of economics and market pricing. This is then pushing the market to operate at MOP (market operating prices) which is very similar to mobile phones. So on one side is the MOP and on the other side is the availability of consumer finance schemes resulting in a healthy tug of war and this becomes even more interesting when the consumer seeks score over the Manufacturer's wish to operate at MOP. For Lifestyle products at pocket-friendly pricing like Akai stands to gain.
Covid-19 changed a lot of things, so according to you how have the consumer buying patterns changed post-Covid and how is the market responding now?
Covid 19 has changed one major thing among consumers it has brought back his/ her focus back to their home. The consumer spending on households has grown so is the consumption of technology inside homes. We are looking at leveraging on currently the market is doing decently well.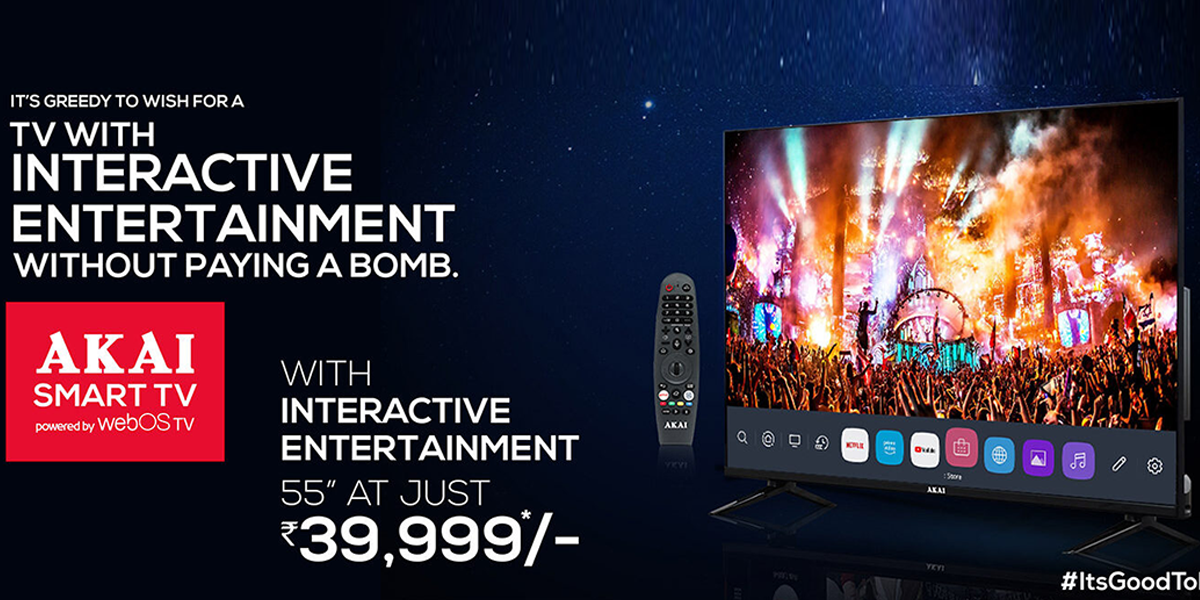 Apart from it's humongous size, India is also a country of festivals, so how do you perceive the festive season in 2022 and sales of the brand in the following year?
The current festive season is the first one after the 2 years of the COVID-19 pandemic and has been doing extremely well for us. Our growth this year should be more than 60% over last year.
Also Read: we are focused on redefining the gaming experience for the consumers, says TECNO Mobile India CEO
We would love to know about the product segments which are getting loved by Indians from Akai right now?
Our current portfolio of smart LED TVs and Home Audio and Washing Machine are being loved and appreciated a lot by the consumer.
Lastly, we would like to know what potential you see in the Indian market, what is the biggest challenge that you face, and what opportunities you see in India.
The potential in the Indian consumer durable market is humongous. We feel the next decade India will experience unprecedented growth in terms of its consumption and growth in the overall economy and infrastructure.
The biggest challenge as well as opportunity is to ensure that we continue to provide technology that makes the life of the consumer comfortable along with honest pricing.
Also Read: Here's how a Delhi-based D2C startup is simplifying everyday tech-related issues