WhatsApp is one of the most used chatting platforms, so it carries a lot of memories. Hence, when switching phones, the first thing that comes to mind is how to transfer WhatsApp data from Android to iPhone. Consequently, determining how to transfer WhatsApp data from Android to iPhone would be the first thought that comes to mind when switching phones.
Thankfully, there is a formal way to switch WhatsApp from Android to iPhone. Use one of the methods below to transfer WhatsApp to your new iPhone.
Method 1: Directly transfer WhatsApp data from an Android device to an iPhone
It appears to be challenging to move WhatsApp from Android to iPhone. Fortunately, MobileTrans is a reliable source. It is one of the best programmes to transfer WhatsApp from Android to iPhone. It eliminates the need for a backup of WhatsApp, making the transfer process incredibly simple for non-techies. It is also capable of more than just WhatsApp transfer. Here are some of the salient features of MobileTrans:
Transfer WhatsApp between devices running different operating systems, such as iOS and Android.
Supports more than 6000 different iOS and Android smartphone models.
Move safely without wiping original data from devices or resetting them.
Supports backup and restore, as well as phone-to-phone and phone-to-computer transfers.
Constantly works with the most recent OS release.
To transfer WhatsApp messages to the new iPhone, follow these steps:
Step 1: Use a USB cable to connect your old Android device and iPhone to the computer.
Step 2: Install and run MobileTrans on your Windows or Mac computer, and then select "WhatsApp Transfer" from the menu that appears.
Step 3: After both connected devices are automatically identified, the application designates them as either a source or a destination. Click "Flip" if their placement is incorrect.
Step 4: To start the WhatsApp transfer process, click the "Start" button. If you have been using WhatsApp on your iPhone, you can decide whether or not to keep the current data.
Step 5: All you have to do is wait a short while for the procedure to be finished. Additionally, wait until the procedure is over before disconnecting your phones.
The newly transferred data will now be automatically detected by WhatsApp when you launch it on your iPhone, allowing you to restore it to your iOS device.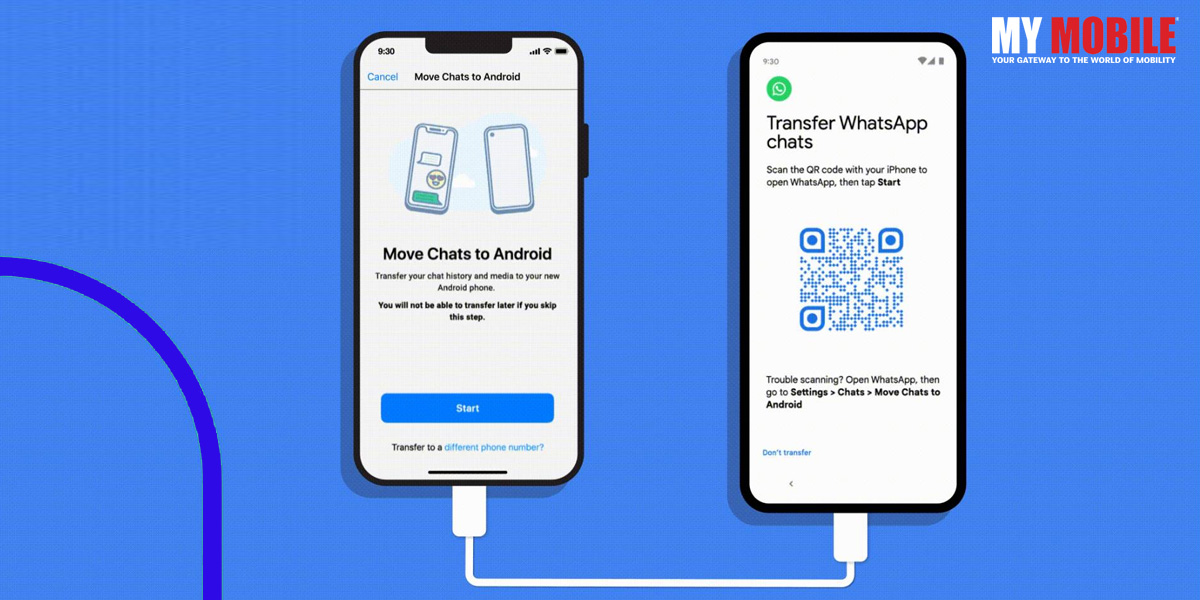 Method 2: Transfer WhatsApp with a Backup from Android to iOS
If you haven't yet received your new iPhone, you can first backup your WhatsApp chat history before restoring it to your iPhone. WhatsApp can be restored and backed up using MobileTrans, a useful programme.
The steps to transfer WhatsApp chats and data from Android to iOS with a backup are listed below.
Step 1: Use a USB cable to connect your old Android device to your computer.
Step 2: Start MobileTrans, choose the Backup & Restore module, and then press the Backup button in the App Backup & Restore window to proceed.
Step 3: To begin backing up WhatsApp, select Backup WhatsApp and press the Start button.
Step 4: After a short while, MobileTrans would complete the operation.
You can transfer your WhatsApp data to your old iPhone when you get a new one.
Step 1: Use a Lightning cable to connect your iPhone 13 to the computer.
Step 2: Launch MobileTrans on your computer, select the Backup & Restore feature, and then select Restore from App Backup & Restore.
Step 3: Select your most recent WhatsApp backup and restore it to your iPhone.
Method 3: Transfer WhatsApp without a PC from an Android phone to an iPhone 13.
If you do not want to transfer WhatsApp through the computer, you could try using the Wutsapper app. It is available for download from the Google Playstore.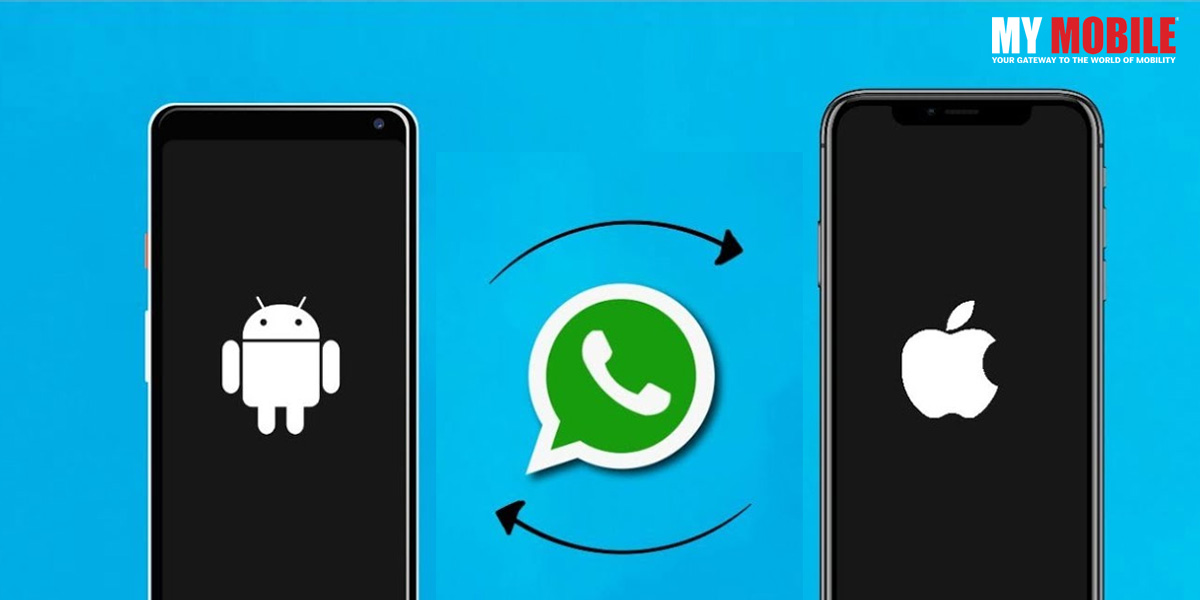 Wutsapper supports transferring WhatsApp data from Android to iPhone 13 without a computer. To transfer it, simply open Wutsapper and connect two phones using an OTG cable or USB-C to a Lightning cable.
Here is how you can move WhatsApp chats from an Android phone to an iPhone without using a computer:
Step 1: As soon as you install Wutsapper from Google Play, open it.
Step 2: Your phone's WhatsApp backup will be verified by the app. If it does not then Wutsapper will demonstrate how to backup your WhatsApp on your phone. Remember to have an OTG or USB-C to Lightning cable ready.
Step 3: Click "Trust" on both connected phones after using an OTG cable to connect them, then enter your phone number. The cellphone used to access your backup WhatsApp account must be used.
Then, you can start to transfer! Wutsapper will first Parse your WhatsApp backup. Please be patient.
Step 4: Once parsing is done! Click on " start" to transfer your WhatsApp and wait till transfer completes.